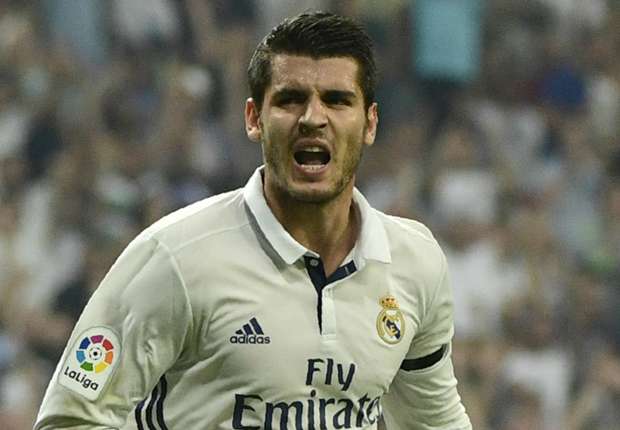 According to reports Real Madrid star Alvaro Morata has made it clear he wants a move to Chelsea.
Morata has been linked with the Blue's for a while now with Chelsea and Manchester United being the main targets for the 22-year-old.
The rumours have gone as far as saying Alvaro Morata told his agent he wants a move to Stamford Bridge and Morata has already agreed a deal to a move to Chelsea Football Club, another report claims Morata almost a certain move to The Premier League
And according to other reports today United Representatives have approached Madrid, but, Morata has apparently told his club that he is making a move over to Chelsea Football Club.
The reports say he has ran out of patience with being left on the bench having started only 13 La Liga games for Real.
However, despite only making 13 appearances, he managed to score 20 goals.
As you can see, there has been a lot of speculation surrounding the player, time will tell which is true.
See Also.
VIDEO: Cesc Fabregas drops the F-bomb after Chelsea title win
Conte to battle Arsenal and Man Utd for £17m-rated star
Conte admits Chelsea could of sacked him within the first two months!