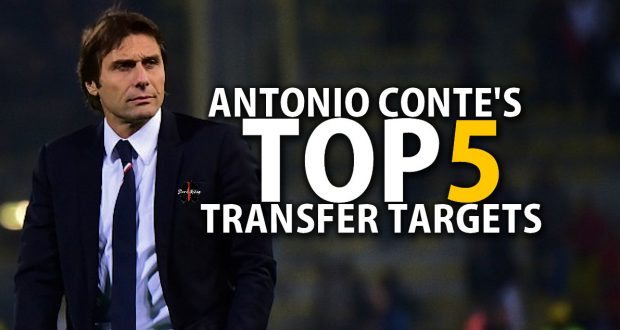 According to The Daily Telegraph, Antonio Conte has picked his top five transfer targets for the upcoming window in the summer.
Speculation has been crazy with claims Eden Hazard, Diego Costa and even Thibaut Courtois are set to leave Stamford Bridge.
John Terry is not expected to be offered a new contract at the Stamford Bridge club and Willian is predicted to stay on at the club.
So there is a lot of rumours being thrown around at the moment.
Also see: 5 players experts say could replace Eden Hazard at Chelsea
While I can't stand mainstream media reporting due to their constant lies, I am, however, required to report on them, so in this case I though i'd amuse the idea that Conte has actually told everyone his top five transfer targets, even though I don't believe for one second that the report is true, let's entertain the idea and take a look at 'Contes transfer targets'
Tiemoue Bakayoko