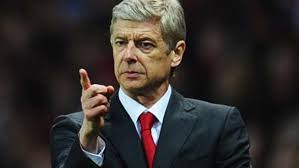 End of the road for Arsene?
Arsenal's chief executive, Ivan Gazidis, has hinted that club manager Arsene Wenger could leave at the end of this season, with the Frenchman's current contract due to expire.
The subject has been a hot topic lately, with Wenger's name being one of those thrown around as possible candidates for the England job, and with the FA still deliberating on their choices, Gazidis has adding interested information to the situation, stressing that the club and manager are not bound together forever,
"Arsenal is not Arsene Wenger. They're not one in the same thing," Gazidis said on Thursday. "He's been clear and we've always been clear, that's a mutual decision as to how long he'll continue.
"Both need to be on the same page on that. In a football sense, he has transformed the club."
Wenger faced criticism from Arsenal fans last season, with the team's title challenge never materializing, there were several protests for change at the club, could that be coming for those fans this summer?
By Ben Kelly – @benkelly_10