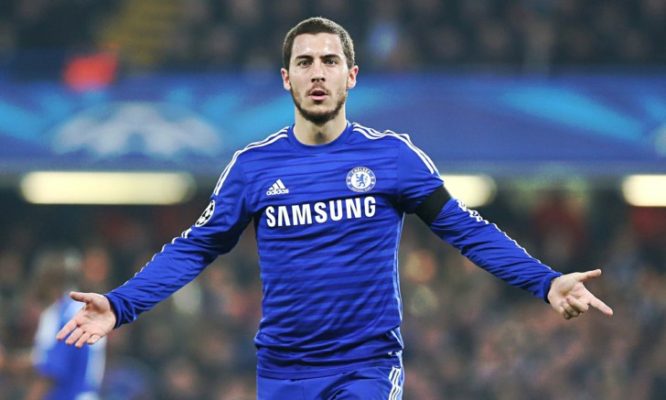 The manager of Hazard's Belgium team believes he should quit Chelsea for Real Madrid.
Marc Wilmots believes the Belgian could burn out under Mourinho's management.
The Belgian star's dramatic downturn in form has coincided with Chelsea's abysmal start to the season, with Hazard even being dropped by Mourinho: a situation that would have been impossible to see last season.
Reports in France this week linked the 24-year-old with a move to Real Madrid, with Hazard reportedly telling his team mates he wants to leave.
Now, Marc Wilmots, the Belgium National team manager, has urged his star man to take the move, and relocate to Madrid.
Wilmots believes that if he stays in the Premier League, Hazard will suffer a burnout, and would prefer him to be playing in La Liga, in order to help his national team.
The Premier League Player of the Season only signed a new five and a half year deal in February, so any bid for him to move away will most likely have to be huge, and possibly record breaking.