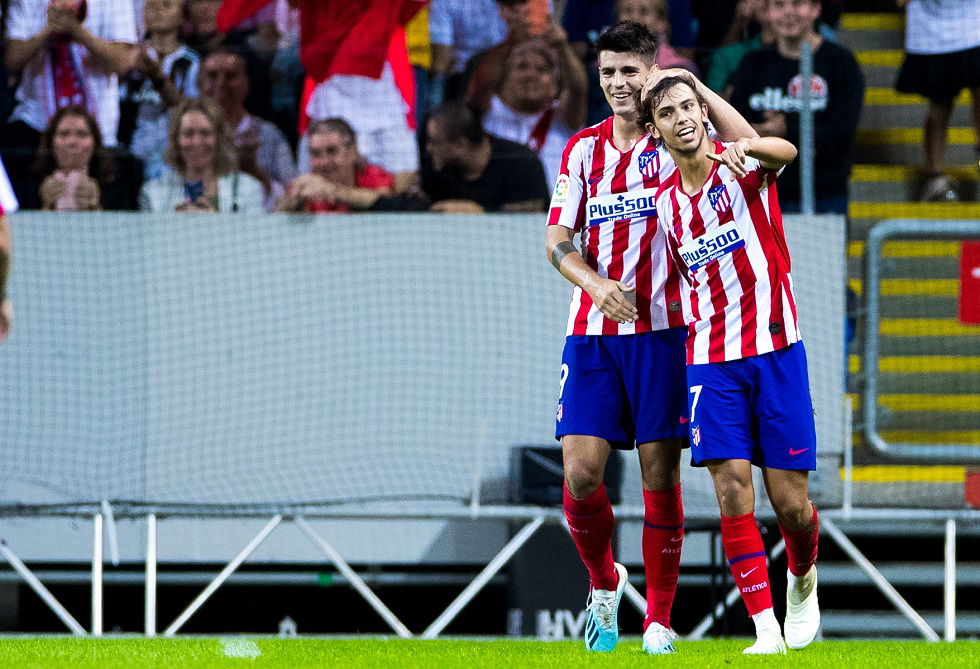 Joao Felix played his first La Liga game on Sunday and Diego Simeone expects big things from the club's record signing this sensation.
Atletico Madrid won their first game of the league campaign 1-0 against Getafe, Felix picking up headlines with a few of his raunchy skills on the ball.
The Portuguese was brought in from Benfica this summer for a mammoth €126m transfer fee and he justified a part of that sum in the pre-season fixtures. Fans are still excited to see how the attacking midfielder performs in competitive fixtures and Felix left them wanting more on Sunday night.
"The first league game is not easy. It's complex," Simeone said after the win. "A rival who tactically moves well defensively. They have not left him space in the first half so that he can take advantage of his game. But in an individual action showed his power and hopefully these situations appear with more continuity. He has to keep improving."
Other summer arrivals who also made their debuts for Atletico were fullbacks, Kieran Trippier and Renan Lodi. It was Trippier cross that led to Alvaro Morata striking home the winner past David Soria. "He played very well with depth, quality and precision," Simeone said of Trippier. "His cross to Morata was great and he found a specialist like Morata."
See Also: Top 10 Colombian players in Serie A