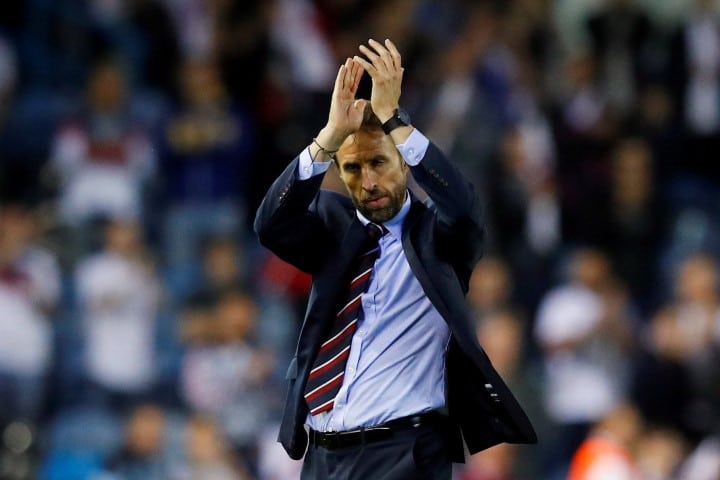 England coach Gareth Southgate said that the England players "came of age" during the World Cup following their 2-1 defeat to Croatia in the semi-finals. England began the match well by taking the lead in the 5th minute thanks to Kieran Trippier's wonderful free-kick. They had many more scoring chances during the first half but could not capitalize on them. Ivan Perisic equalized for Croatia in the 68th minute before Mario Mandzukic's 109th minute winner took Croatia to their maiden World Cup final.
Southgate said, "There'll be a new benchmark and level of expectation. To become a winning team there are hurdles you have to overcame – and we've surpassed many of them. Many of our players have come of age on the international stage."
England had the second youngest squad at the tournament and surpassed the expectations of many by reaching the semi-finals of the tournament. This was just the third time that England reached the semi-finals of the World Cup after 1966 and 1990.
Southgate added, "Tonight was a wonderful opportunity and you can't guarantee they'll come again. But equally we want to be a team who hit quarter-finals, semi-finals and finals. We've proved to ourselves and our country that's possible. A lot of teams who go on to win trophies lose in quarter-finals or semi-finals first. At the moment we all feel the pain of defeat. I don't think realistically we expected to be here. But once you're here and played as well as we did, you want to take those opportunities in life. The dressing room is a difficult place at the moment.
I'm remarkably proud of the group of players – the reaction of the supporters compared to two years ago shows the country are proud of the way we played."
England will now face Belgium in the 3rd place playoff at Saint Petersburg. Regarding the match, Southgate stated, "It's not a game any team wants to play in. We have two days to prepare. We will want to give a performance of huge pride. Every time we wear the shirt we want to play well and win. It's going to be a really difficult task. We've made such strides with our supporters and public that we want to continue to do that."