Euro 2020 promising youngsters!
Euro 2020 promising youngsters? Have you ever wondered about which youngsters will perform well at the Euros in 2020? well, if you have then no need to think again because Sillyseason.com has come up with a list of the Top 5 Euro 2020 promising youngsters
With the Euro 2020 coming our way in June 2020 we have put down a list of the top 5 Euro 2020 promising youngsters we can look forward to watch at the Euros 2020 after all the 24 teams participating have been finalized. The UEFA Euro 2020 is set to kick off on June 12th to July 12th, 2020 in Europe.
There has been quite a number of surprising additions to the teams participating in the Euro and some highly rated stars will be left out in the selection process, one selection which I have my eye on will be the addition to Marcus Rashford to the 23 man English national team squad who has been ruled out for three to four months from now.
Top 5 Euro 2020 promising youngsters To Watch-Out For In UEFA Euro 2020
Leroy Sane (Germany/Manchester City)
24 year old Leroy Sane has been extremely unlucky this season. The former Schalke winger made a move to Manchester City under Pep Guardiola. Ever since then he has been a bright spark for them in the English league.
However, with competition in the form of Raheem Sterling, Bernardo Silva and Riyad Mahrez – the player was not able to consistently make the team week in week out.
The prodigious youngster did impress every time he got to play though. It led to Bayern Munich ready to pay close to 100 million euros for him. However, City were also adamant on holding on to their youngster.
The City winger had the worst luck then last summer when he was ruled out injured for close to a season. He is expected to be back soon and with his talent and pace it will only take him a few games to get back into the first team at Germany who are technically good but are also crying out for a winger.
He will want to use the Euros 2020 to show the world of his potential and have more bidders come in for him. It will be the chance of a lifetime for him to take a struggling German side to the top!
Marcus Rashford (England/Manchester United)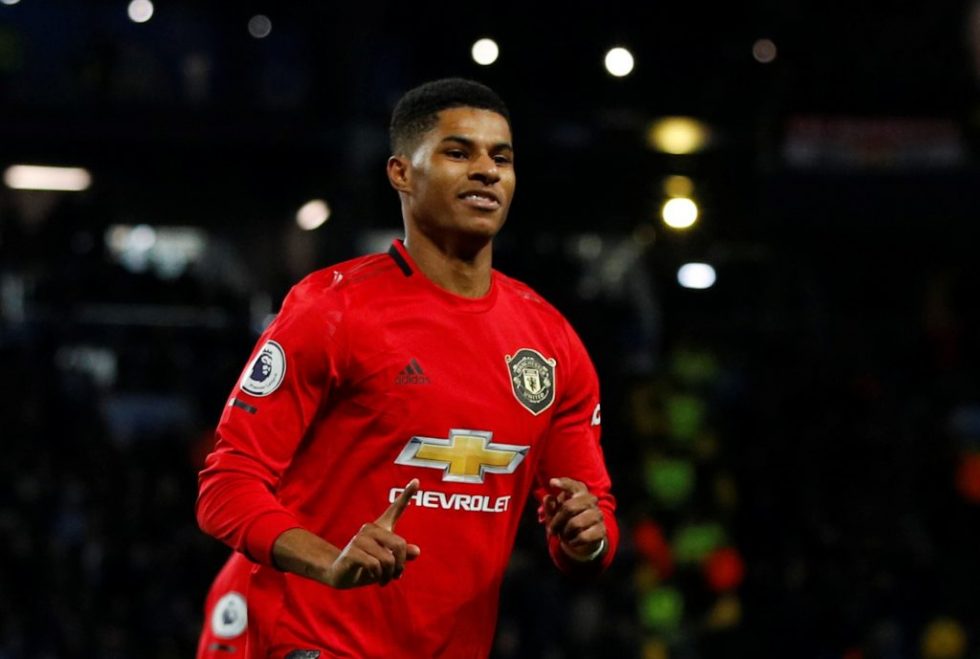 Well, it's all a fairytale for Marcus Rashford. Back then an 18-year-old made the British media go crazy after making his debut for Manchester United back in December 2015 in a must win game against Midtjylland after Anthony Martial failed a late fitness test in that game the youngster scored two important goals for the Red Devils. He also scored a brace against the Gunners in the Premier League and scored the winning goal against Manchester City, Now that's a fairytale. He also went on to score two goals for United versus Liverpool in a 2-1 win against the Reds.
This was all in his first two seasons. Now he is carrying a crippled United side against the world all alone. He is only 22 and is their main forward. Recently it was confirmed that he is all but out for the rest of the season after being told that he is carrying a double stress fracture and a floating bone in his ankle. It is all in the writing for Rashford.
Wow! the young red is definitely having the best time and the worst time of his career.
Kylian Mbappe (France/Paris Saint Germain)
The French international is a world cup winner. He won the trophy with the French national side in 2018 when he was just a teenager. However, he was one of the more important members in the squad and possibly the most dangerous players in the team for France in terms of attack besides Griezmann.
He is now one of the most vital members for Paris Saint Germain. At PSG, with Neymar only proving to be a drama artist, it is Mbappe on whom all the responsibility has fallen. And boy has he taken them up well. France will be looking to win the 2020 Euros after losing in the finals in 2016 and Mbappe will be key to that!
Joao Felix (Portugal/Atletico Madrid)
The Portuguese youngster made a world record move from Portugal to Spain last summer as a teenager. He is one of the most highly rated talents in Europe currently. His first season at Atletico has been tough but he has definitely learned a lot about playing and winning under Simeone's warrior Atletico side.
He will be crucial to Portugal retaining their trophy alongside Cristiano Ronaldo in attack. The Portugal side are only dangerous when it comes to scoring goals with Bernardo Silva and Gelson Martins also creating goals.
Matthijs De Ligt (The Netherlands/Juventus)
The defender is one of the best defenders in the game right now and he is only 21. He was the captain at Ajax. He is a natural leader and led the young Ajax side to an Eridivise title and a UEFA Champions League semi final last season. This season he made his switch to Juventus after flirting with FC Barcelona all summer.
In Juventus he works with the likes of Giorgio Chiellini and Leonardo Bonucci. He is now in one of the best set ups in the national team as well. Over there he partners the world's best centre back in Virgil Van Dijk at the moment.
See More: Euro 2020 Fixtures List: Dates, Schedule & matches Euro 2020