In the usual frantic end to the transfer window there were some memorable and intriguing moments to look back on. These are some of the highlights and issues..
1. Mario Balotelli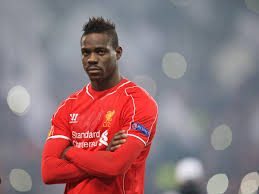 where else to start, but with one of the most controversial players in recent years. He was linked with so many clubs from Wolves to Palermo and in the end settled with the South of France and Nice. Why would Mario go anywhere else….the Cote d'azur, near to Cannes, Monaco and St. Tropez was this a football mover or a lifestyle move! Despite the free transfer it prompted Jamie Carragher to quip 'Nice have paid over the odds for Balotelli'
2. Moussa Sissoko
Another hilarious story. There was no way Sissoko could stay at St. James Park. Not without having an angry lynch mob chasing him around, and that would be his own supporters! So one of the stars of Euro 2016, who frustratingly showed no form at Newcastle was involved in a bit of a yoyo day yesterday. Spurs led the race initially. Newcastle were so desperate to offload him they even gave Spurs an instalment plan of five £6 million payments!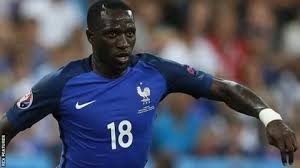 Spurs weren't happy with the price and dropped out. Chelsea stepped in momentarily and then out again. Everton were next. They offered the £30 million and a deal was being thrashed out. Sissoko threw a bit of a hissy fit. He didn't want Everton, he wanted Champions League football. The deal collapsed. Then right at the death Spurs came back in and the deal was done just before midnight. Newcastle fans breathed a sigh of relief!
3. David Luiz
The biggest signing of the day at £32 million. David Luiz came back to his former club Chelsea. It was greeted mainly with open arms by Chelsea fans but sour grapes in Paris and the French media. PSG lost £18 million on the deal over the initial £50 million they laid out for him two years ago. The Premier League will be a much more entertaining place with him in it. He will face his ex boss, Jose Mourinho and ex team mate Ibrahimovich on October 22nd at Stamford Bridge, when Manchester United come to town. Expect fireworks but maybe the biggest challenge and controversy will be with his own player, Diego Costa. They were at each others throats two years ago when Chelsea met PSG in the Champions League. A mediator not a translator may be required on training day one!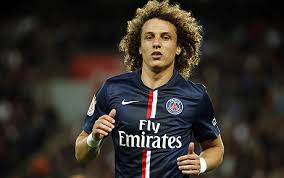 4. Jack Wilshere
Maybe the most complicated transfer. Reportedly linked to 22 clubs for his loan move he eventually settled on Bournemouth. Many puzzled Arsenal fans wished they were the 23rd club and that he didn't leave. Similar to Sissoko he had a to and fro day being linked heavily to Crystal Palace aswell as Roma, AC Milan and even Wolves. Links to Chelsea and Manchester City were ruled out as no loan move to a direct challenger for the title would be considered. Arsenal currently laying in mid table hope this will eventually be the case.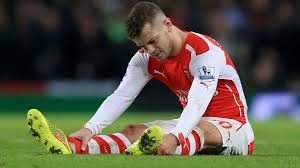 5. Arsenal
Possibly one of the biggest shocks. Arsene Wenger wasn't involved in last minute panic buyers of players no one had ever heard of. Incredibly he had spent money already and £90 million of it! Granit Xhaka, Rob Holding, Perez and Mustafi had already been brought in. Arsenal fans could breathe a sigh of relief that well thought out transfer moves had taken place well before deadline day.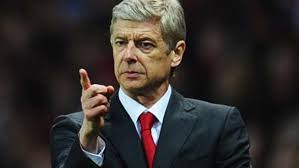 6. Manchester City and Pep Guardiola 
They spent £170 million. They had brought in many big names like Claudio Bravo, Nolito and John Stones among many others before deadline day. Someone had to make way. Manchester City fans may think they have come to the wrong stadium from the next game. So many of their players were cleared out to make way for the Guardiola revolution. Bye Joe Hart, Samir Nasri, Wilfried Bony, Mangala and Demichelis were among the seventeen departures.
7. Wolves
Since Fosun International bought the club in July there has probably been more activity at Wolves that any other club. They have bought twelve players in 6 weeks and been linked to so many players including Mario Balotelli and Jack Wilshere. The new owners have spent spent spent so far and promised to keep on going with another £30 million available over the next season. Moving up the Championship table to 8th currently they could be in the play off places soon and back to the top flight for next season. With that kind of backing and ambition Wolves fans finally have something to look forward to.
8. Chelsea and the Loan system
The big story of the transfer window. The record for number of players loaned out was smashed. 150 players are now loaned out. That huge figure is a reflection of the current trend where clubs basically have a pool of players out there they can possibly call back in injury crisis times or for whatever reason they may come up with. It is a way around current Premier League player quotas. Top of this list are Chelsea. They have a staggering 39 players out on loan! This common practice may well be outlawed or restricted come the beginning of the next season.
9. Premier League clubs pay more than other European clubs
It has been suggested that Premier League clubs pay more for players than European clubs would for the same player. This is not without foundation if you look at some of the deals that happened this summer both here and in Europe.  In Europe……
Mario Gotze, who scored the world cup winning goal went to Borussia Dortmund for £22 million
Renato Sanches, who impressed so much at the Euros for Portugal went to Bayern Munich for £29 million.
Kevin Gameiro, French International who was also impressive at the Euros moved to Athletico Madrid for 27 million
Another world cup star Mat Hummels went to Bayenr Munich for 32 million
this was just a sample of the fees paid for World and Euro cup winning superstars and highly rated players….Meanwhile in England….
John Stones to Manchester City for £47.5 million
Bolassie to Everton for £30 million
Xhaka to Arsenal for £35 million
Leroy Sane to Manchester City for £37 million
Slimari to Leicester for £25.5 million
when you compare this list to the previous list of European transfers you begin to see that English clubs are paying over the odds for very average and unproven players.
10. Crystal Palace
A final word and concerning the underrated Alan Pardew, who would have been my choice as England Manager. He did a great job in the transfer window and for a relatively small club he managed to bring Christian Benteke, Andros Townsend, James Tonkins and Loic Remy in dealings in the end which only cost the club £7 million when deducting the amount gained from sales of their players. Quite an impressive line up and expect an upturn again in Palaces fortunes.