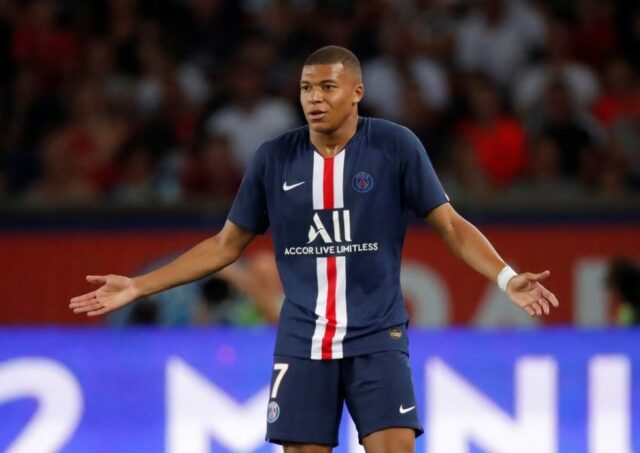 Paris Saint-Germain have strongly denied the allegations related to Mbappe.
Paris Saint-Germain have been accused of creating fake Twitter accounts in order to attack and insult certain "enemies", including their star striker Kylian Mbappé.
According to the investigative media company Mediapart, PSG are accused of paying a company called Digital Big Brother to create "an army of fake Twitter accounts".
Le #PSG a chargé une agence externe de créer une « armée » de faux comptes Twitter qui a mené des campagnes violentes et ordurières, notamment contre des médias et des personnalités du club de football. Mediapart est l'une de ses cibles. Kylian Mbappé lui-même a été égratigné. pic.twitter.com/yFT5h9aXdu

— Mediapart Vidéos 🔴 (@MediapartVideos) October 12, 2022
The purpose is said to be to target certain people and organisations including Mediapart themselves, L'Equipe, as well as former sporting director Antero Henrique, Adrien Rabiot and Mbappé.
The Frenchman has earlier faced such things when he was making a departure in 2019 as the fake Twitter accounts were reportedly responsible for sending out tweets against the PSG forward.
Allegedly set up in 2018 by Jean-Martial Ribes, the club's director of communication at the time, this "digital army" is said to be responsible for carrying out destabilising or violent campaigns against certain media and certain club personalities. When contacted by Mediapart, Ribes did not respond.
PSG deny reports they hired an external agency to create fake Twitter accounts attacking players, executives or media.

"Paris Saint-Germain completely & totally denies the claims of Mediapart. The Club has never contracted with an agency to undermine any person or institution."

— Ben Jacobs (@JacobsBen) October 12, 2022
The Ligue 1 champions have strongly denied the allegations stating: "The club has never contracted with an agency in order to harm individuals and institutions".
Later on Wednesday, PSG also denied a similar report by RMC Sport.
See More: