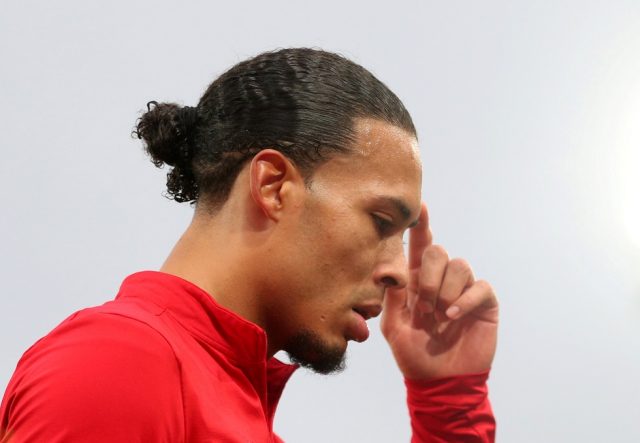 English champions, Liverpool will sure have many things to figure out following the unprecedented exit of centre back Virgil Van Dijk.
The Dutchman suffered a potential season-ending knee injury after a gruesome challenge by Everton keeper Jordan Pickford in their Premier League match-up.
Jurgen Klopp will surely have to make changes in the rotation of the squad. This will be a challenging time for the Reds who will find ways to fill the gap of arguably the best defender in the world at the moment.
Even with Van Dijk, maintaining clean sheets has been a problem in these early stages of the season for Liverpool. And that may become normal with the Dutch out for some time. The big question now is who will fill the gap he left?
Joel Matip will be the first to come into consideration, given that he is also a centre-back. Considering the playing time he has lately, Klopp may consider others who have more time in the field.
Fabinho may be a considerable option to say the least. Playing as defensive midfielder, his skills can be a remedy to the missing link on Liverpool's defense. However, that will not always be the case for Klopp as the Brazilian is also a big contributor in their attacking play.
Gini Wijnaldum and James Milner are also strong candidates on this matter. They have experiences of playing defensive positions under Klopp. Since Liverpool's midfield line-up is deep, he may ought to consider taking either of them to centre-back with Joe Gomez.
Many names may come into play in this unprecedented situation for the English champions. Whoever or whatever Klopp resorts to, it will be hard times ahead for them.
READ MORE: How Much Do Liverpool Players Earn 2020/21