3) Manchester United Are Still Boring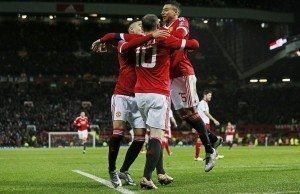 At home against a League One opposition, you'd think it's time to turn on the style and net yourselves some goals. Oh no.
Manchester United were the same old boring self and had to rely on a stoppage time penalty to beat Sheffield United at Old Trafford on Saturday evening.
There have been videos since showing a fan even falling asleep whilst watching the game, and that perfectly sums up United these days.
Paul Scholes went in deep on Louis van Gaal's men after the game, claiming everyone associated with the club are bored.
Concerning times at United that's for sure.