Casillas would be perfect for Reds
Liverpool today were linked with Real Madrid legendary goalkeeper Iker Casillas, and many fans moaned. 
The Spaniard is currently playing for Porto and is 36 years of age. He's certainly past his prime and based on the performances of Simon Mignolet for the majority of this season, many would argue that the goalkeeping position is not one that Jurgen Klopp needs to strengthen this summer.
A similar situation occurred this time last year. Klopp opted to bring in 40-year Alex Manninger on a free transfer as a 3rd choice goalkeeper.
Many fans questioned that at the time, but it became more clear as the 2016 summer transfer window went on that Manninger had been brought in to fill more of a coaching role at Anfield. He regularly works with Mignolet and Loris Karius at Melwood. He also helps warm them up before every Premier League game.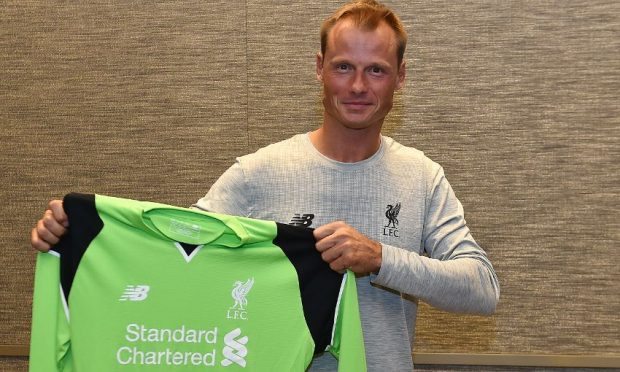 He's made zero physical appearances in a Liverpool shirt this summer. However, I think his contribution behind the scenes is probably under appreciated by fans.
READ MORE —-> WHY THE CHAMPIONS LEAGUE IS SO SIGNIFICANT FOR JURGEN KLOPP
It's clear for all to see that Simon Mignolet's performances have improved this season. Maybe this is down to the arrival of Loris Karius, a young, upcoming talent that was performing well in the Bundesliga upon arrival. Maybe it was down to the fact that he was then dropped in favour of Karius when the German recovered from an initial injury suffered in a friendly. His poor performances in the first half of the season earned Mignolet another chance and helped him realise he needs to pick up his form. However, I think there's more to it than that.
Working with a goalkeeper of such experience such as Manninger, every day, week in, week out in training, must be so beneficial for both keepers. He will have spent the entire season trying to build the confidence of both players. But now, we have the opportunity for an upgrade on this type of player in the squad.
The pros outweigh the cons
So, next season, Liverpool have the Premier League, Champions League, and two domestic cups to compete in. Let's assume they get into the group stages of the Champions League. There are 6 games at least on top of the 38 Premier League games. Then, let's also assume they play at least 2 fixtures in both domestic cups. Another 4 games. So 48 games in total. Now take into account the lack of experience Karius and Mignolet have in the Champions League. They need someone who's been there and done it to help them with the big occasions. Champions League nights at Anfield are huge events. The crowd are so prominent and expectant. For someone in such a high-pressure position such as the goalkeeper, it can be a lot to take in.
Casillas has coped with these 'big nights' during his days at Real Madrid. He has put in big performances for his team during his career. Even if he doesn't play himself, he can be such a big figure at the club, much like Manninger has been. Liverpool need to get into the mindset of building a competitive squad for competing with the big clubs around Europe. They need to start signing players with a winning mentality. They're good for simply having in the dressing room, for every player to look up to, not just the goalkeepers. As someone a similar age to Ben Woodburn, I grew up watching Iker Casillas enjoy one of the greatest goalkeeping careers ever. If I was a young player such as Woodburn, and suddenly a legend like that was hanging around at the club, that would massively boost my confidence without a doubt.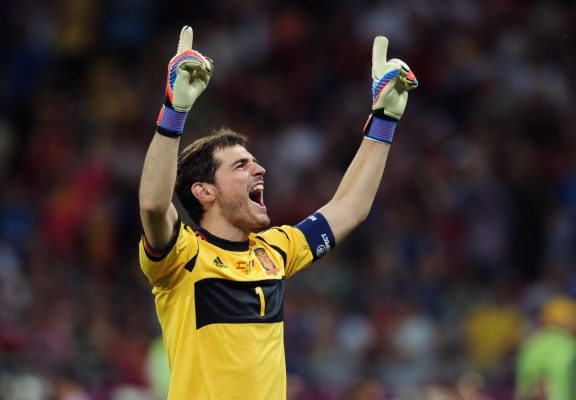 The guy has won 5 La Liga titles, 3 Champions League, 2 European Championships with Spain and 1 World Cup. This is a guy who has really done it all. Now, if we agree that having Alex Manninger in training every day has been beneficial for Mignolet and Karius, imagine what benefits training with a player who has won all that will bring. He started playing for Real Madrid at 18, and has had an almost 20 year career since. He's now at Porto, who are still a huge club, and he's kept 23 clean sheets this season, conceding 23 goals in 43 games. That isn't bad at all.
People are moaning 'oh his wages will be sky-high and he won't play, he'll sit on the bench'. Without being condescending, why do you care? If we've got the money to spend, why should we be bothered? Chelsea wouldn't be. Manchester United wouldn't be. We could do a lot worse. We'll most likely be the 'biggest' club in for him, so his wages won't be ridiculous. He would be on higher wages that Alex Manninger, for sure, but I think the benefits of having him there will justify that.
I think it's a move that makes sense. If he's definitely available, I would be moving Manninger along and bringing in Casillas to do the same role with the two predominantly first-team goalkeepers. He's no longer a player that would improve the first team, but I still think there's a great value to him that we need in our squad ahead of next season.
By Ben Kelly – @benkelly_10