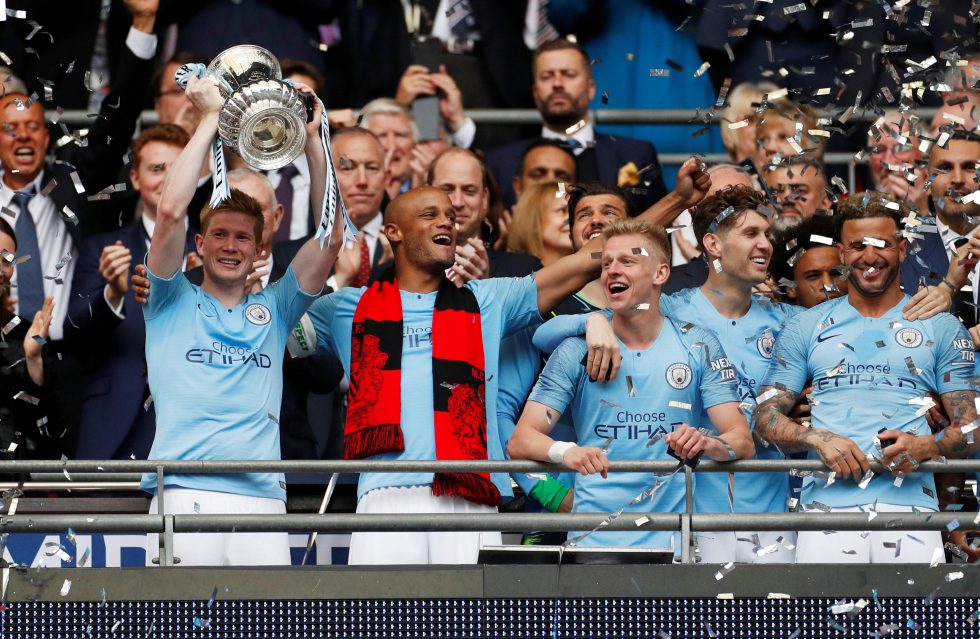 Kevin De Bruyne is relishing Manchester City's domestic treble.
The English champions retained their Premier League title and thrashed Watford 5-0 to claim the FA Cup. Earlier they got the better of Chelsea in the Carling Cup final but Pep Guardiola's dream of lifting the quadruple didn't get fulfilled.
The Belgian playmaker spent a long time on the sidelines due to an injury but came back with a bang as he played a pivotal role in helping City clinching the Premier League title under the nose of Liverpool who gave the Sky Blues a run for their own money.
De Bruyne said, "It has been an unbelievable season to win three titles.
"It says enough.
"To compare generations is very difficult. We are happy with what we have done this season and we are happy to be in the conversation but we should just enjoy the moment because it doesn't happen very often."
"It is not about topping it, it is about being consistent and trying to achieve the best,
"We are not starting the season saying we want to win three titles or four titles, we want to play the way we play and do our best.
"You need a bit of luck of the draw, form and not too many injuries, there are a lot of things going on in a season.
"It is not all about the end product, it is about the journey and you appreciate it even more."