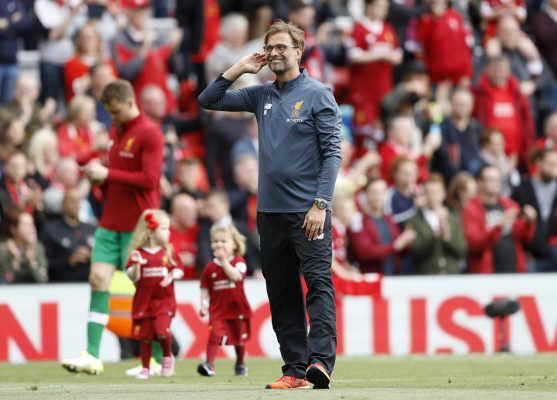 Reds will play Champions League football next season
Liverpool manager Jurgen Klopp has said that the club are 'back where they belong' with Champions League football next season.
A 3-0 win over relegated Middlesbrough at Anfield sealed the job yesterday and secured Liverpool a top 4 finish. Klopp, who began his reign in October 2015, believes that the club are right to be known as one of Europe's elite clubs.
"For me it's the best competition, you want to be there and Liverpool needs to be there consistently," he said.
"I would not say we're already in because qualification is qualification, but we're already looking forward to it. We will be really strong and we will really fight for it because we want to be there.
"In the last 10 years Liverpool was not part of the Champions League too often; three years ago, once only, maybe. We should try everything to change this.
"We have to make steps, and make the step for us to be around the best teams in the world, because we are one of the best clubs."
Klopp had targetted a return to the Champions League in pre-season but the Reds struggled towards the run-in and were forced to compete right until the last day, with fifth-placed Arsenal also winning.
Klopp said: "I'm not sure if (fourth place) was the target of all the Liverpool supporters, but I think pretty much the second best. For a few weeks we knew that's the maximum we can achieve and we did it.
"Seventy-six points, that's an outstanding number. That's the base we created, we learned a lot in this year about ourselves, so we can use it.
"If you want, usually at the end of the season you're kind of tired, but I could start – and don't tell the players this – tomorrow because I'm already looking forward to what we can do."
By Ben Kelly – @benkelly_10