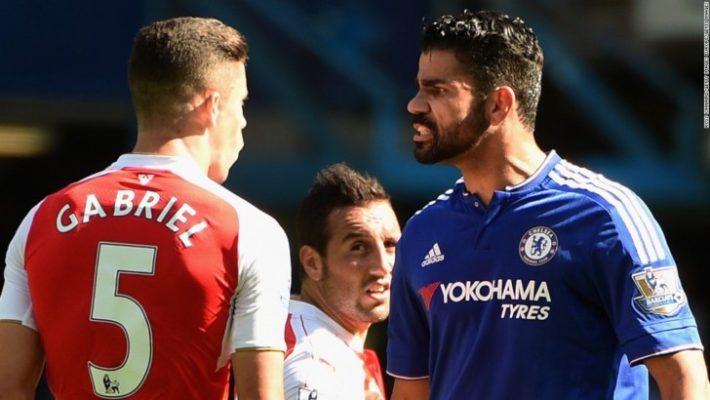 Chelsea defender admits his own team-mates cheats in matches
Diego Costa cheats in matches, that is according to his own team-mate Kurt Zouma.
The Chelsea striker has been under heavy criticism since arriving in the Premier League from Atletico Madrid last season, but more heat was on him following the club's 2-0 win over Arsenal.
Costa was accused of getting Gabriel Paulista sent off despite him slapping and scratching Laurent Koscielny moments before the dismissal..
Despite the incident, the Spanish striker remained on the pitch much to the annoyance of the travelling fans at Stamford Bridge.
After the game, Chelsea defender Zouma was asked about Costa's actions and about the Arsenal fans' reaction to the incident, and the Frenchman admitted that all the striker's team-mates know what he's like and know he cheats in games.
'Costa Likes to Cheat'
Zouma told beIN sports: 'No we're not surprised because we know Diego.
'Everyone knows Diego and this guy likes to cheat a lot and put the opponent out of his game.
'That happened in the game but he's a really nice guy. We're proud to have him, like the other players, and we're happy to win this game today.'
Related Stories
Written by Alex Batt – @AlexBatt