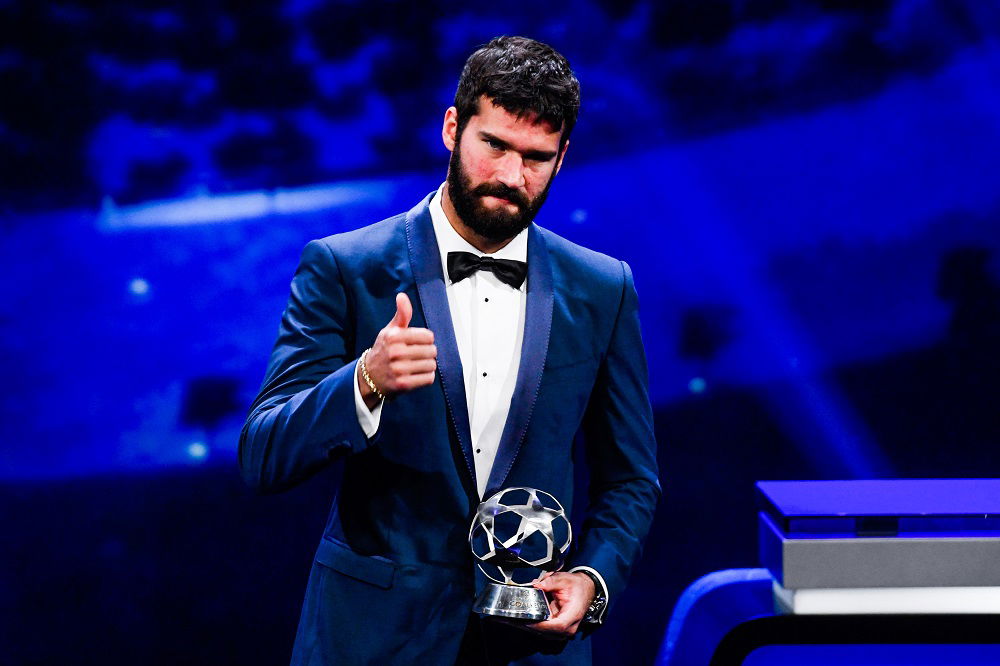 Liverpool goalkeeper, Alisson Becker insists solely winning the Champions League is not enough.
The Brazilian arrived at Anfield on a £65m transfer from AS Roma and ended up winning the European trophy in his first full season with the Reds. He also became the first goalkeeper to ever bag three Golden awards in a single season (Champions League, Premier League and Copa America).
Alisson feels bless to have achieved success so fast but is not done just yet. He and the rest of Jurgen Klopp's army are looking to end Liverpool's 30-year drought of winning the league title.
"I imagined it would be great, but not all so quickly," he admitted in an interview with the Independent. "I came here in the right moment when the team were already in the middle of the right way. I got a good seat and have enjoyed the view. We want to keep it going. We've become part of Liverpool history, but that's not enough, we want to give more to the club and the fans. We are fighting really hard for the Premier League and for the Champions League again. We know it's very tough, but we want to do everything possible to achieve these goals."
SEE MORE: Liverpool Players Salaries 2019 (Weekly Wages) – Highest Paid 2019/20