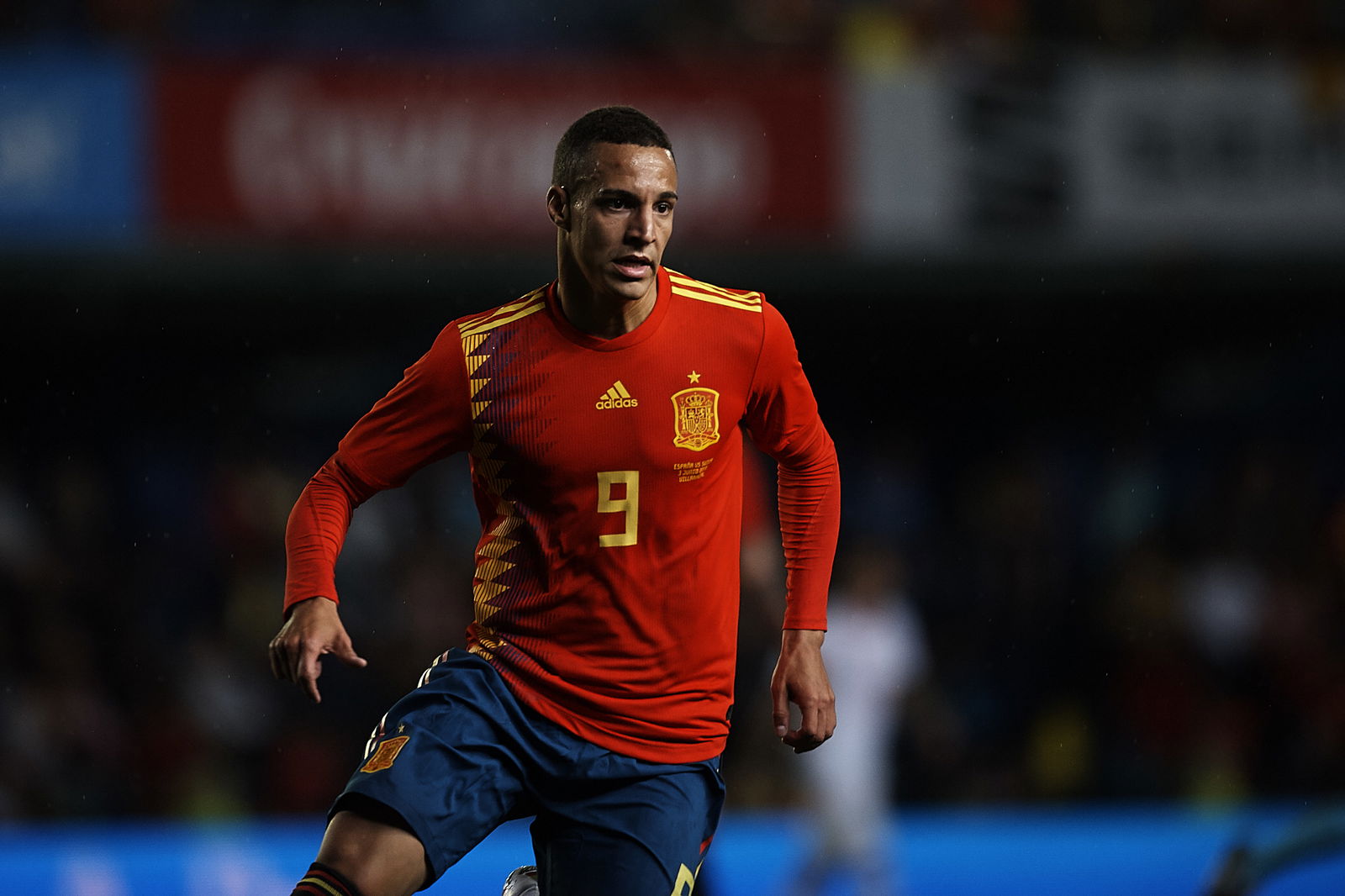 Rodrigo is waiting for Correa to complete a switch to AC Milan so Atletico can sign his deal.
The striker has returned to training with Valencia after two days away as his move hasn't been confirmed yet.
Rodrigo was expected to end the week an Atleti player, but he remains at Valencia. Now, he is still awaiting news regarding his Atletico Madrid move. The club hope that Angel Correa will leave soon in order to swoop him in.
As a result, Rodrigo has continued to train with Valencia. Although he trained on his own in the gym on Wednesday, on Thursday he rejoined the rest of the group. The forward has trained with the rest under the command of Marcelino.
According to Marca, the footballer could even start in this season's La Liga opener against Real Sociedad.
"There was the possibility that Rodrigo could be transferred. Valencia has a certain economic situation. Right now, there is no offer on the table. I fully understand the decision to sell Rodrigo by the maximum shareholder.
"Who was offering, now no longer offering; and what seemed like an agreement could not be executed, I have nothing to do with it", Valencia director Mateo Alemany told Mundo Deportivo.
SEE ALSO:
Now, Valencia coach Marcelino has revealed the Spaniard told him he was joining the La Liga rivals: "As you know Rodrigo at one point was transferred, so the club told me the same day of training on Tuesday. He also told me that he was going to Atletico. But suddenly, that transfer was not completed
"Starting from there, Rodrigo wanted to train again. He never asked me to leave Valencia, it is something I want to make clear. However, we are one team with him and another without his presence."
Both Everton and Napoli were showed interest in the player this summer, but the Madrid side appeared to have won the race for his signature before the unexpected U-turn.