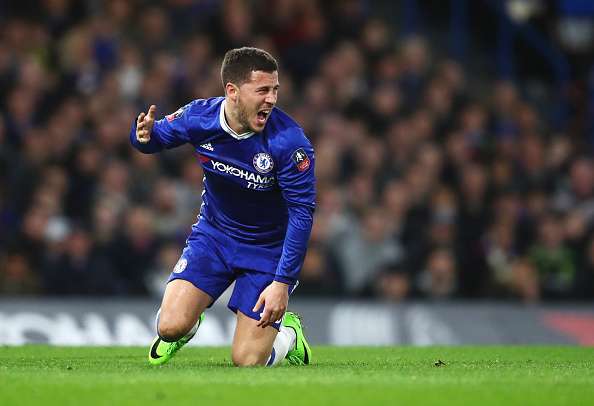 According to the Guardian Real Madrid are willing to offload both Alvaro Morata and James Rodriguez for Eden Hazard
Yep, it's this old rumour again.
The mainstream media are reporting that Real Madrid are ready to swap Alvaro and James for one of Chelsea's best players.
There is nothing to confirm this and there is no real logical way to come to this conclusion.
Could be just another made up fairytale by the MSM again.
Reports out of the press also say Madrid are very likely to put in a bid for the Chelsea goalkeeper Thibaut Courtois as well.