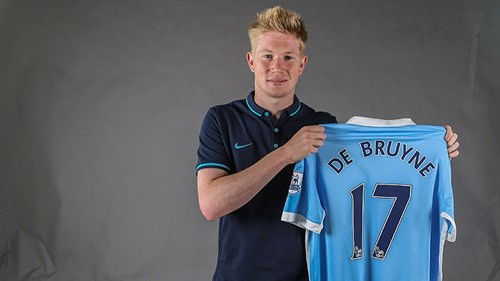 The 10 Most Expensive Deals Of The Summer Transfer Window 2015
Which are the top 10 most expensive summer transfers window 2015? Silly Season look into signings and transfers that cost the most this summer transfer window. Well that's it. The summer transfer window 2015 has OFFICIALLY slammed shut and no more business can be done until the New Year.
So with that said, it's now time to look into the most expensive transfers that happened throughout the summer and Silly Season are going to highlight the top-10 most expensive buys this market. Silly Season have also looked into the Top 5 Football Transfers That Didn't Happen in Time and the Top 5 Deadline Day Deals and Transfers.
Top 10 Most Expensive Signings – Transfer Fees 2015
Unsurprisingly out of 10 of the transfer, Manchester City are involved with three of them as they made three massive signings this summer in order to win back the Premier League title.  Alongside City are their local rivals Manchester United who feature in two of the 10 deals. So what takes up the rest of the list with Top 10 Most Expensive Summer Transfers 2015? It's time to find out!
10) Morgan Schneiderlin to Manchester United (£25.8million)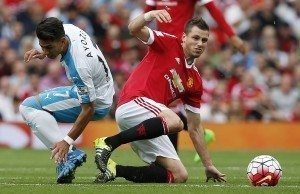 Kicking off the list is French midfielder Morgan Schneiderlin after he completed his transfer from Southampton to Manchester United.
The Red Devils coughed up £25.8million in order to land the midfielder from The Saints, fending off reported interest from North London duo Arsenal and Tottenham Hotspur.
The holding-midfielder has gone straight into Louis van Gaal's side, ahead of Michael Carrick and fellow new signing Bastian Schweinsteiger, proving how vital he could be to United this season.
At £25.8m, it's a fairly hefty sum for Schneiderlin, but when you're Manchester United, you have that kind of funds, and it's not even close to what they spent on another summer signing.
Wait and see for that one.