THERE ARE SOME WORLD CLASS PLAYERS IN THIS LIST!
SillySeason look at the top 10 players Arsene Wenger claimed he looked at but didn't sign…
10) Joe Hart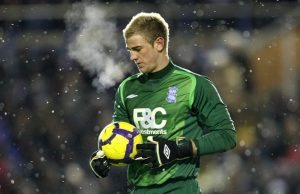 The England international would have solved Arsenal's goalkeeping crisis before Petr Cech arrived at the Emirates Stadium.
Wenger recalled: "I remember when Hart played at Birmingham, I asked about him and they told me he is at Man City.
"I thought he would be the keeper there. He has something that is needed for a goalkeeper to play at a big club."