Who are the Euro 2020 Highest Paid Players?
Euro 2020 Highest Paid Players! Who are the Euro 2020 Highest Paid Players? Euro football team that pay the player well? Do you know which players get a lot of money? Watch & Bet Here =>
Well the likes of Neymar and Lionel Messi earn a lot, but they do not qualify for the Euro 2020 Highest Paid Players since they are South American players!

The European Championships in summer 2020 are just around the corner and at the tournament, we will see the big stars from Europe's best football clubs. 
Cristiano Ronaldo, Zlatan Ibrahimovic and Robert Lewandowski are just three of the many stars who will participate at Euro 2020, which gets underway June 11, 2020
Euro 2020 Highest Paid Players
So are Europe's best paid footballers? And who earns the most? Silly Season takes a look at the Euro 2020 Highest Paid Players!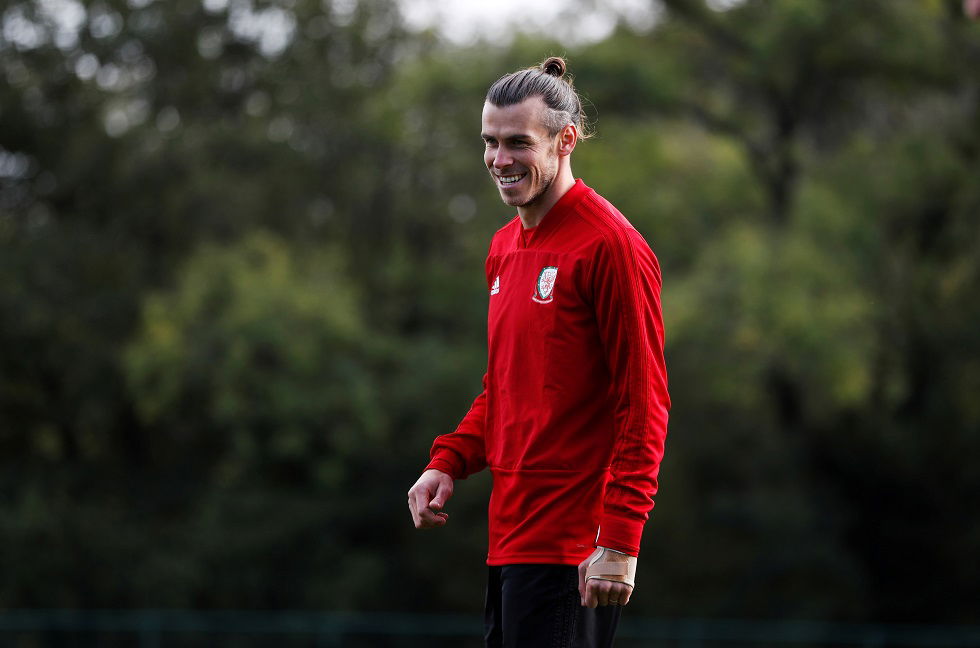 5. Gareth Bale  (Real Madrid, Wales):
Annual Salary – $27.1 million (€24.0 million)
The Welshman is one of the most unwanted players at Real Madrid. Sadly for Real, he is also their record highest signing ever.
He was signed back in 2013 after playing an unbelievable season with Tottenham Hotspur and was tipped to be the next Cristiano Ronaldo. The problem was he came too soon for the actual CR7 who simply hates having to share the limelight, that too with a teammate. Ronaldo's ambition and success put a curtain on Bale's Madrid carer which was already under stress after joining a new club.
It got from bad to worse over the next few seasons as the Welshman failed to adapt to the Spanish culture which was made more difficult by his refusal to learn the language. Finally came his string of injuries and a generational talent was more or less lost in Madrid.
He however, continued to perform for his country as he took them to the semi-finals of the Euro 2016 and has once again helped the Wales team qualify for the Euro 2020.
Sadly for Madrid, Bale's mega contract still has plenty of time to run down and as the Welsh team puts it, Bale earns that money f0r – Wales, Golf, Madrid – in that order!
4. Antoine Griezmann (Barcelona, France):
Annual Salary – $27.7 million (€24.5 million)
Antoine Griezmann was one of the craftiest players to have come through the ranks at Atletico Madrid. A Diego Simeone team which is usually known for its tenacity to fight like tigers on the pitch. Hence, a nimble foot player like Antoine who succeeded greatly at the club, was surprising.
He went on to convert his success to his national team as well with whom he won the 2018 FIFA World Cup. The story for Griezmann however started after the tournament however, as a reported move for him to Barcelona was all but set post the mega event in Russia in 2018. As the summer unfolded, Griezmann toyed with the idea for over three months before turning down Barcelona in favor of a stay at Atletico.
The joy for Atleti fans was however shortlived as Griezmann provided yet another epic twist to his story. Barely a few months post his proposed move was put off and a popular Amazon documentary called 'la decision' was made, Griezmann shocked everyone by deciding to join Barcelona.
The move was more than complicated as Madrid tried to take Barcelona to court for being guilty of tapping up a player and hence to pay more. However, Barcelona won the case and landed the World Cup winner. He was given a bumper contract at the club and is now the fourth highest earner in Europe for players who are headed to the Euro 2020!
3. Kylian Mbappe (Paris Saint Germain, France):
Annual Salary – $30.6 million (€27.1 million)
The teenage prodigy who won the 2018 edition of the FIFA World Cup is a superstar now. People tend to forget he is only 21 still and has a whole career ahead of him. Just to give a perspective, Mbappe was not even legal the last time the Euros were played. And it was in 2016 in France! And now he is one of the most dangerous forwards in the game!
He is a born scorer and a natural winner. At PSG, he has overtaken the controversial star Neymar as the club's main man and has done well week in week out. He is there to help the Paris based outfit win back to back league titles. He will be looking to end the season on a high with them. After that he will take on the national duty by giving France yet another trophy – to make it two out of two in international tournaments for him! Deservedly, he is one of the highest earners in Europe!
2. Paul Pogba (Manchester United, France):
Annual Salary – $33.0 million (€29.2 million)
When France lost the final of the Euro 2016 against Portugal in France, Paul Pogba was called out. He was one of the many superstars who were slaughtered for not being able to deliver on the big stage. Paul has had to endure the same criticism in the club ranks as well. Manchester United have reflected their average quality and poor performances on one man – Pogba!
He is however, one of the highest earners in the game. Hence, United not only know his footballing value to their side but also the commercial success he drives in to the team! He showed his quality when it mattered when he took France to the trophy in 2018 for the World Cup. He was instrumental in galvanising the side by giving the pep talk for the all-important final!
Euro 2020 Highest Paid Players – #1
1. Cristiano Ronaldo (Juventus, Portugual):
Annual Salary – $109.0 million (€96.4 million)
When you speak of big events and big players and big earners. How can you forget the biggest of them all? Cristiano Ronaldo has delivered everywhere and still keeps doing so!
He will go down in the game as one of the finest players ever. And although the debate of Ronaldo versus Messi may never be settled. One thing is for sure. In the international circuit both these geniuses has had to piggy back their average national sides. Over there Ronaldo has outshined Messi.
The captain of the defending champions of the Euro 2016 will always have one hand over his arch-nemesis. When it comes to international trophies, it is CR7 ahead!
Ronaldo left Madrid in 2018 and joined Juventus and is currently one of the deservingly highest earners in Europe!

Read more
UEFA Euro live stream online? See all Euro 2020 Broadcasters!
Read more about Euro 2020 at www.uefa.com.