9. Johan Cruyff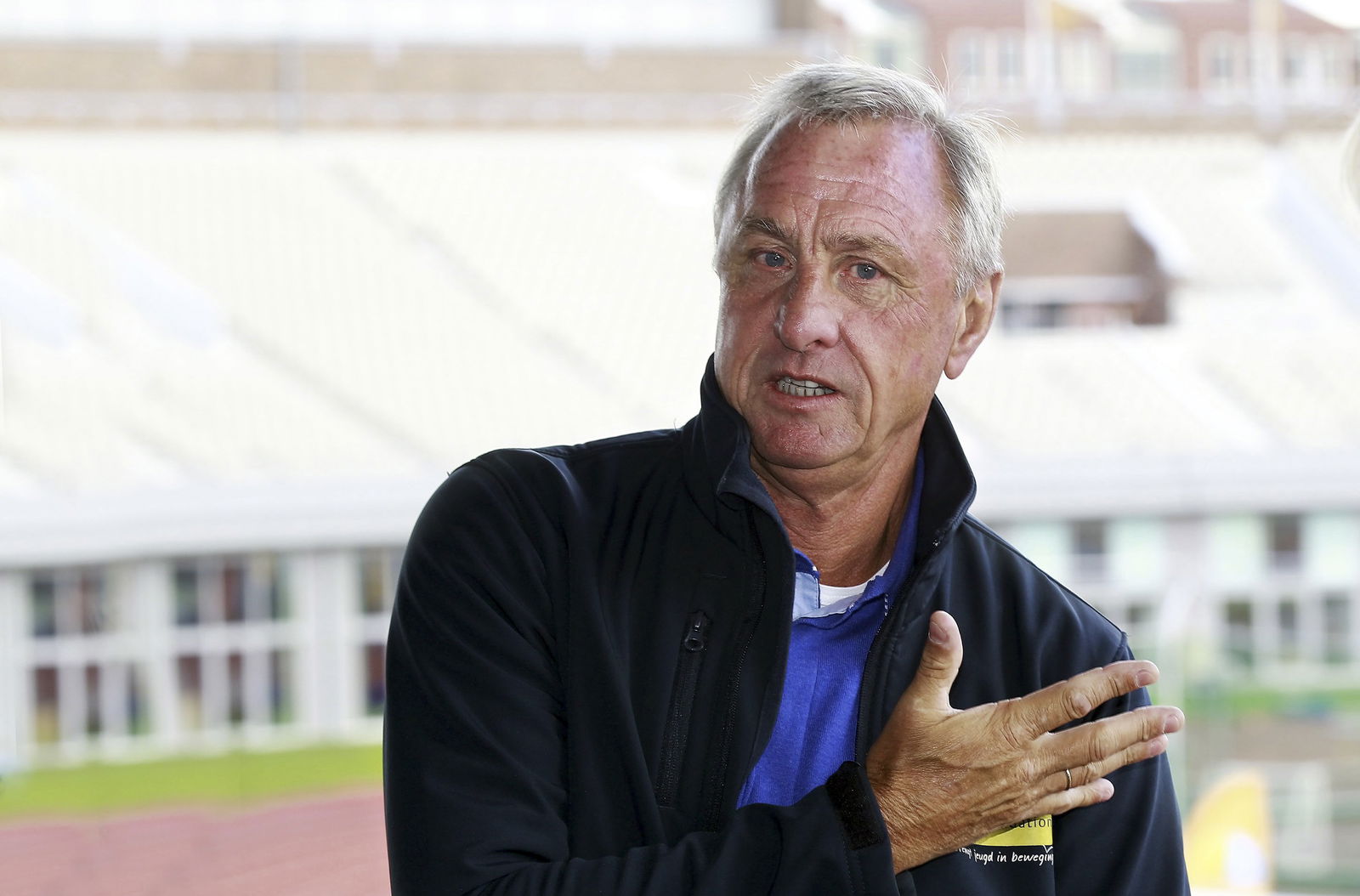 Johan Cruyff followed in the footsteps of his mentor Rinus Michels, coaching a young Ajax side to victory in the European Cup Winners' Cup in 1987. In May and June 1985, Cruyff returned to Ajax again. That is when the league title was lost to Guus Hiddink's PSV, despite Ajax having a goal difference of +85 (120 goals for, 35 goals against). In the 1985–86 and 1986–87 seasons, Ajax won the Dutch Cup (KNVB-Beker).
Later Cruyff returned to FC Barcelona as manager as 1988. At Barcelona Cruyff's "Dream Team" won La Liga four times between 1991 and 1994, and beat Sampdoria in both the 1989 European Cup Winners' Cup final and the 1992 European Cup final at Wembley.
Barcelona won a Copa del Rey in 1990, the European Super Cup in 1992 and three Supercopa de España as well as finishing runner-up to Manchester United and A.C. Milan in two European finals. With 11 trophies, Cruyff was Barcelona's most successful manager but has since been surpassed by his former pupil Pep Guardiola who achieved 15.
Just last week the great Dutch legend passed away at his home in Barcelona after loosing a battle with cancer see full story here Football legend Cruyff dies aged 68
He is one of the most successful managers in Champions League history.