6. Arsene Wenger and Jose Mourinho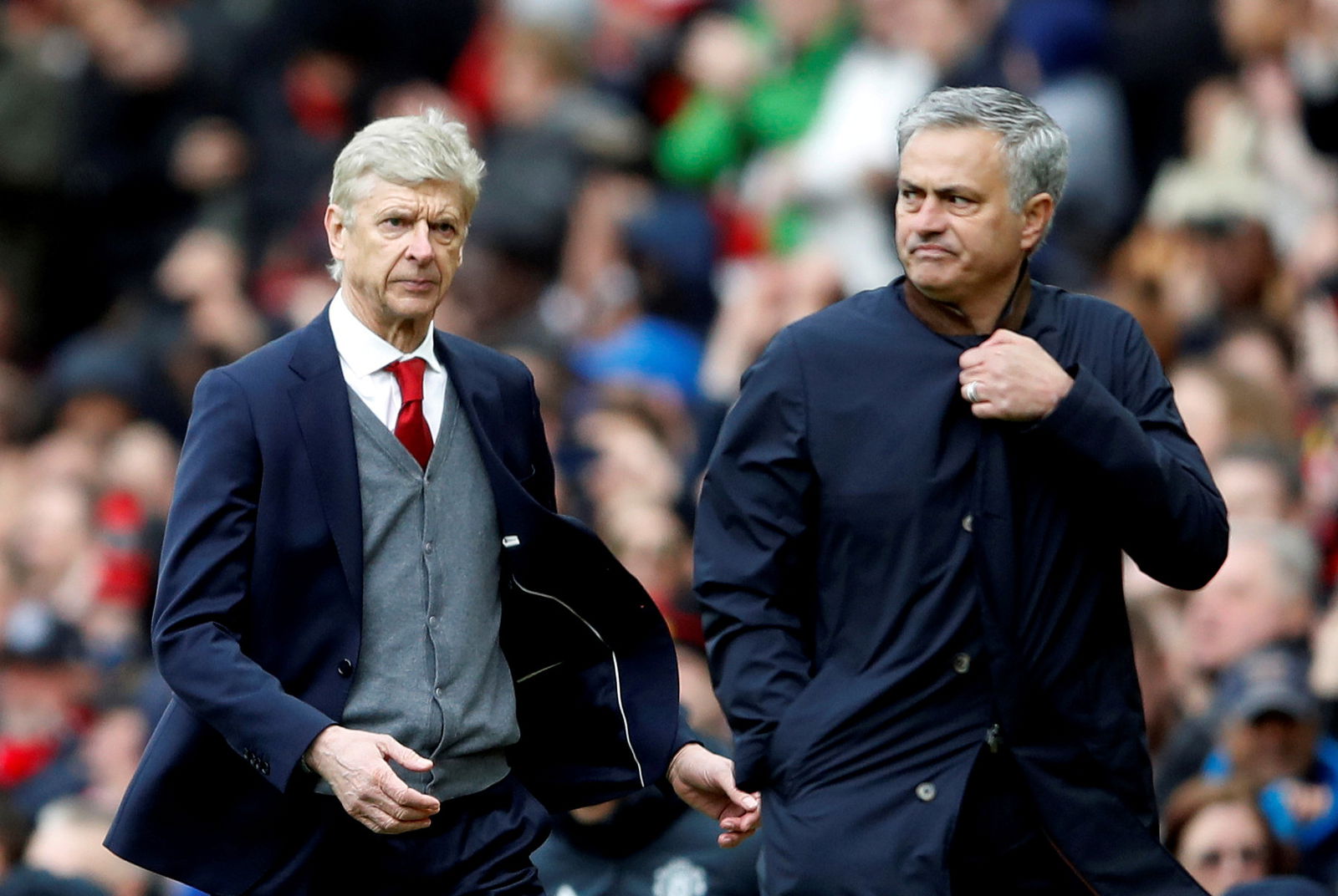 Whenever you talk about managers- the 'Special One', Jose Mourinho , never seems to miss. Taking the sixth place on our Top 10 greatest Managerial Rivalries is the rivalry between the former Chelsea manager Jose Mourinho and Arsenal manager Arsene Wenger. The two have been involved in a battle beyond the game of football itself as they have engaged themselves in various disputes.
Arsene Wenger and Jose Mourinho during a game in the Premier League became physical towards each other due to an incident on the pitch between Alexis Sanchez and Gary Cahill. The two have since exchanged words in the media and played mind games. When ever the two meet, they hardly shake hands.