Monza Players Salaries 2023
Want to know what the AC Monza Player Salaries 2023 are? Who are Monza's highest-earning players? How much do Monza players earn? Have you ever wondered about which players at Monza earn the most? Well if you have, then worry not, because we have prepared a full list of the Monza players salaries 2023. Watch & Bet Here =>

AC Monza is an Italian association football club based in Monza. Monza currently competes in Serie A.
The club was formed in 1912 and recently they earned a promotion from Serie B to Serie A. They were declared bankrupt twice, in 2004 and 2015. Following Silvio Berlusconi's 2018 takeover of the club, Monza returned to Serie B in 2020 and reached promotion to Serie A for the first time in 2023.
Monza Information 2023
The team's colours were blue and white but were changed to red and white.
They are nicknamed i biancorossi ("the white and reds").
Monza's home ground is Stadio Brianteo. It has a capacity of 16,00. Silvio Berlusconi is the owner of the club.
In the 2021–22 season, Monza won the final 4–3 (6–4 on aggregate), earning promotion to the 2023–23 Serie A for the first time. Prior to their promotion, Monza had competed in 40 Serie B seasons, the most of any Italian club without ever being promoted to the first division.
Monza fans & rivals
Monza supporters are mainly from the city of Monza. The first signs of organised support emerged in the early-1970s with the founding of the ultras groups Commandos in 1971 and Club Ultras Monza in 1972.
Sampdoria's biggest rivals are fellow Lombardy club Como, against whom they play the "hottest derby in Serie B". Another important rivalry is the one with Pro Sesto, which is based in the adjacent city Sesto San Giovanni.
Monza Player Arrivals 2023/23 – Summer 2023
Players 
Age
Club 
Transfer Sum 
Michele Di Gregorio
24
Inter
€4.00m
Andrea Carboni
21
Cagliari Calcio
€4.00m
Leonardo Mancuso
30
FC Empoli
€3.00m
Gianluca Caprari
28
Hellas Verona
Loan fee:
€3.00m
Andrea Petagna
27
SSC Napoli
Loan fee:
€2.50m
Pedro Pereira
24
Benfica
€2.50m
Valentin Antov
21
CSKA-Sofia
€2.00m
Samuele Birindelli
22
Pisa
€1.50m
Alessandro Sorrentino
20
Pescara
€1.00m
Alessio Cragno
28
Cagliari Calcio
Loan fee:
€400Th.
Andrea Ranocchia
34
Inter
free transfer
Warren Bondo
18
AS Nancy
free transfer
Highest Paid Monza Player 2023 (Weekly Wage)
Monza Player Wages? Serie A wages? How much do Serie A footballers earn? Who is earning the most at Monza? Who are the highest-earning players at Monza?
What are the Monza Players Salaries? Monza do not reveal their wages information but judging by transfer market value as highlighted in the table below- it is likely that Pablo Mari is earning the most at Monza.
Monza Players Salaries 2023 (Weekly Wage)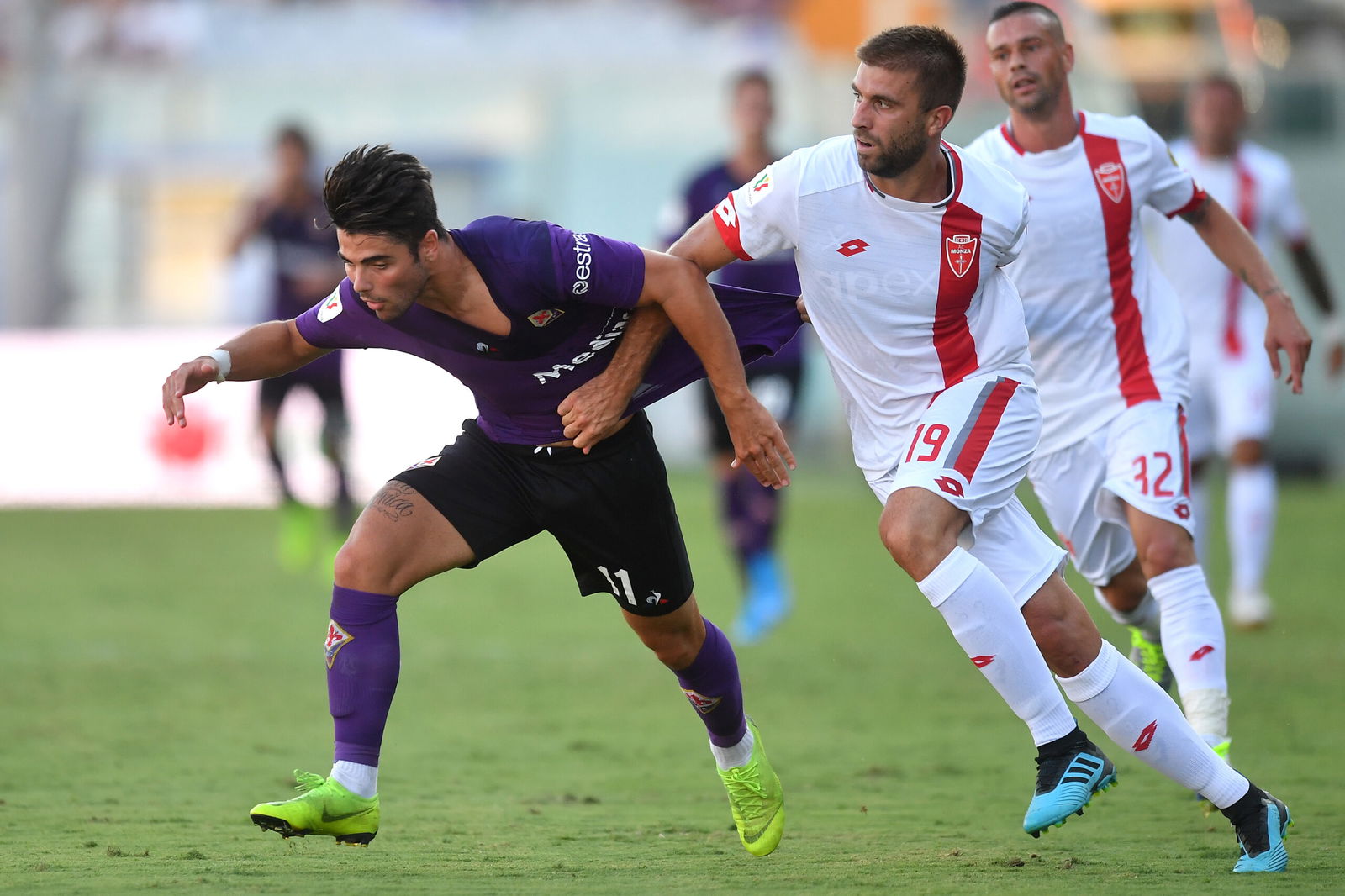 Monza, like most other football clubs, do not release their wage bill. However many journalists often break wage bill information from Serie A teams which are often accurate. But for lesser-known Serie A teams, very little is known about players' wage bills.
So here are the Monza Players Salaries 2023. Watch & Bet Here =>
Monza Players Salaries 2023
| Player Name | Age | Weekly Wage | Yearly Salary |
| --- | --- | --- | --- |
| Pablo Mari | 29 | £100,000 | £5,200,000 |
| Stefano Sensi | 26 | £71,154 | £3,700,000 |
| Leonardo Mancuso | 30 | £49,808 | £2,590,000 |
| Alessio Cragno | 28 | £35,577 | £1,850,000 |
| Luca Mazzitelli | 26 | £33,462 | £1,740,000 |
| Gaston Ramirez | 31 | £30,192 | £1,570,000 |
| Luca Caldirola | 30 | £24,231 | £1,260,000 |
| Patrick Ciurria | 27 | £24,231 | £1,260,000 |
| Christian Gytkjaer | 32 | £21,538 | £1,120,000 |
| Luca Marrone | 32 | £20,835 | £1,060,000 |
| Michele Di Gregorio | 23 | £11,000 | £572,000 |
| Mattia Valoti | 27 | £10,000 | £520,000 |
| Carlos Augusto | 23 | £12,115 | £630,000 |
| Gabriel Paletta | 36 | £11,731 | £610,000 |
| Mario Sampirisi | 29 | £10,769 | £560,000 |
| Mirko Maric | 27 | £10,192 | £560,000 |
| Danny Mota | 24 | £8,462 | £440,000 |
| Pedro Pereira | 24 | £7,308 | £380,000 |
| Davide Bettella | 22 | £6,731 | £350,000 |
| Giulio Donati | 32 | £6,731 | £350,000 |
| Giuseppe Bellusci | 32 | £6,346 | £330,000 |
| Antonis Siatounis | 19 | £5,769 | £300,000 |
| Armando Anastasio | 25 | £5,385 | £280,000 |
| Andrea Colpani | 23 | £3,269 | £170,000 |
| Daniele Sommariva | 24 | £3,269 | £170,000 |
| José Machín | 25 | £1,346 | £70,000 |
| Stefano Rubbi | 19 | £769 | £40,000 |
| Davide Diaw | 30 | £769 | £40,000 |
| Samuele Vignato | 18 | £769 | £40,000 |
AC Monza titles
League
Serie C (Level 3)

Winners (4): 1950–51, 1966–67, 1975–76, 2019–20

Seconda Divisione (Level 3)
Serie D (Level 4)
Cup
Coppa Italia Serie C

Winners (4; record): 1973–74, 1974–75, 1987–88, 1990–91

Scudetto Serie D
International
Other achievements
Serie B (Level 2)

Play-off winners (1): 2021–22

Serie C (Level 3)

Runners-up (5): 1947–48, 1974–75, 1981–82, 1987–88, 1991–92
Play-off winners (1): 1996–97

Prima Divisione Lombardia (Level 4)
Coppa Italia Serie C[c]

Runners-up (4): 1975–76, 1995–96, 2013–14, 2018–19

Anglo-Italian Semiprofessional Cup
Other European Teams Salaries and Wage Bills and Lists
Premier League teams:

La Liga teams:

Bundesliga teams:

Serie A teams:

Ligue 1 teams: