Diego Costa has been dropped by Chelsea for tomorrow's game at current Premier League champions Leicester. Although the official reason has been put down to an old injury Costa is suffering from,…insiders at the club are blaming Chinese League intervention for making this a bigger problem than it needs to be.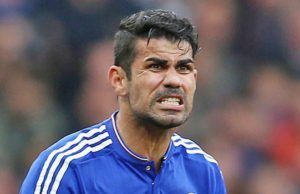 It could be a spark that eventually leads to Costa leaving the club. He has also been involved in a behind the scenes bust up with his boss Antono Conte. Some may argue that Brazilian born Costa having a heated discussion with Italian born Conte is not exactly big news. Two passionate latin hot heads ending up in an argument, is that really news? Remember about a week ago Costa having a go at Pedro during the Spurs game. Was anyone really surprised then either! That blew over in about 30 seconds and so will this current spat between Costa and Conte.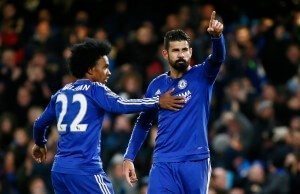 But what if it doesn't blow over. What if their relationship becomes so untenable that Costa with all those Chinese millions dangling in front of him, actually leaves? I believe it very unlikely that Costa will leave in the current transfer window. And it seems more likely that when Costa eventually leaves he will go back to his much beloved Athletico Madrid.
So what about rumours that Costa's agent Jorge Mendes is talking to Chinese clubs right now. That may be true but then Mendes also represents Ronaldo, James Rodriguez, Falcao, Pepe, Nani, Anderson and other players are that nearing the end of their careers. They are more likely to go for the Chinese millions rather than players like Costa. He still has plenty to play for in European football!
Let's look at the worst case scenario for Chelsea if Costa does leave. Firstly Chelsea are back on the top of English football. They can once again attract almost anyone they want. A replacement will be expensive but the millions they would get for Costa will more than cover it. There are names being bandied about already such as Llorente from Swansea or Morata (again) from Real Madrid. Internally they can promote up Bathshuayi or even Patrick Bamford. None of these are at the same level as Costa right now, who is currently the best striker in the Premier League.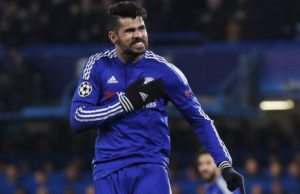 Maybe Daniel Sturridge could be tempted back or what about Sanchez apparently unsettled at Arsenal at least until a new contract is forthcoming. You may see that happen rather quickly now! There are plenty of options and rumours will come thick and fast, linking usual suspects like Cavani, Higuain and Benzema too. You may even hear that Lionel Messi is having talks with Chelsea but then that's nothing new either.
There are many reasons not to panic just yet as Chelsea have options. In the last 2 games that Costa missed, Chelsea scored seven goals! A front trio of Hazard, Willian and Pedro is probably one of the best in world football and probably second only to the three kings of Barcelona! Besides that awesome trio, Chelsea have Bathshuayi. He is an undoubted talent and will get better quickly with more game time. In the youth ranks, Loftus-Cheek is a superb player and so too is Dominic Solanke. They may however be just a bit too raw yet to play week in week out for the first team but they are not far off.
Probably the best option for Chelsea is for Conte and Costa to kiss and make up on Monday.  As is the case in all great relationships a few days cooling off will do a power of good. The result will be a stronger bond between the two and then back to as you were at Chelsea. I would however, if I were part of  the Chelsea hierarchy make use of the next two weeks open transfer window…just in case! This is still the best and most exciting league in the world and it continues to throw up shocks and surprises on a daily basis!