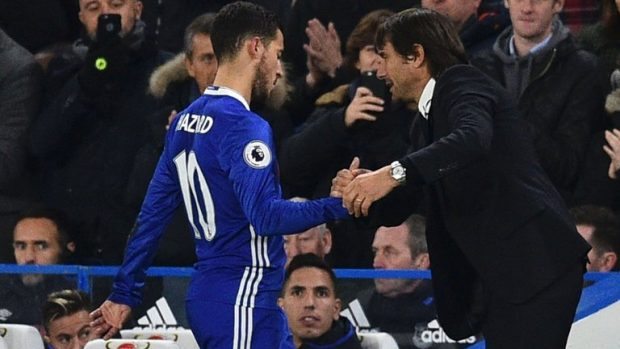 The rumours just don't go away. Eden Hazard is supposedly packing his bags and off to the Spanish capital, but let's look just a little below the surface to find the 'Real' truth.
Hazard and his family are happy in London….
Two days ago he did an interview with Chelsea TV. He was talking about his life and future and he made a very prominent statement…."My kids are very settled in London"
That is something hard to go back on, you don't mess with your family or your kids lives, that's a given!