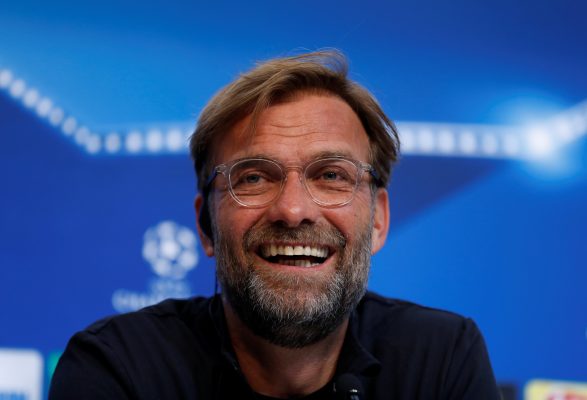 Liverpool manager Jurgen Klopp wants to win the Champions League.
Klopp has given up on the Premier League title with Manchester City well ahead and storming the league, and he has targeted the Champions league as his top priority instead.
The round of 16 draw couldn't have been any better for the Reds as they face Porto, while the likes of Tottenham and Chelsea have Juventus and Barcelona respectively.
The German has experienced Champions league knockout games after guiding former club Borussia Dortmund to the final in 2013, only to lose to Bayern Munich.
Liverpool are 18 points behind City, and are fifth in the Premier league table. And Klopp alluded to his previous almost-glory with Dortmund after trailing Bayern Munich in the league in 2013 by 25 points, but almost beat Bayern in the final of the Champions league, as an example as to why Liverpool could win the Champions league.
"We cannot chase City, like we couldn't chase Bayern in these times but we could have beaten them in the Champions league final – that's 100 per cent.
"We were not worse, it was an open game and nobody saw in this game a team 25 points ahead. We didn't play a bad season, we got to the Champions league final and had some of our best moments in our life in that campaign."
Klopp rates his chances of taking Liverpool far in the Champions League this season though and has already conceded defeat in the Premier League race.
"This season nobody is really fighting anymore for the title. I don't think Manchester United are."
SEE ALSO: Top young talents in the Champions League