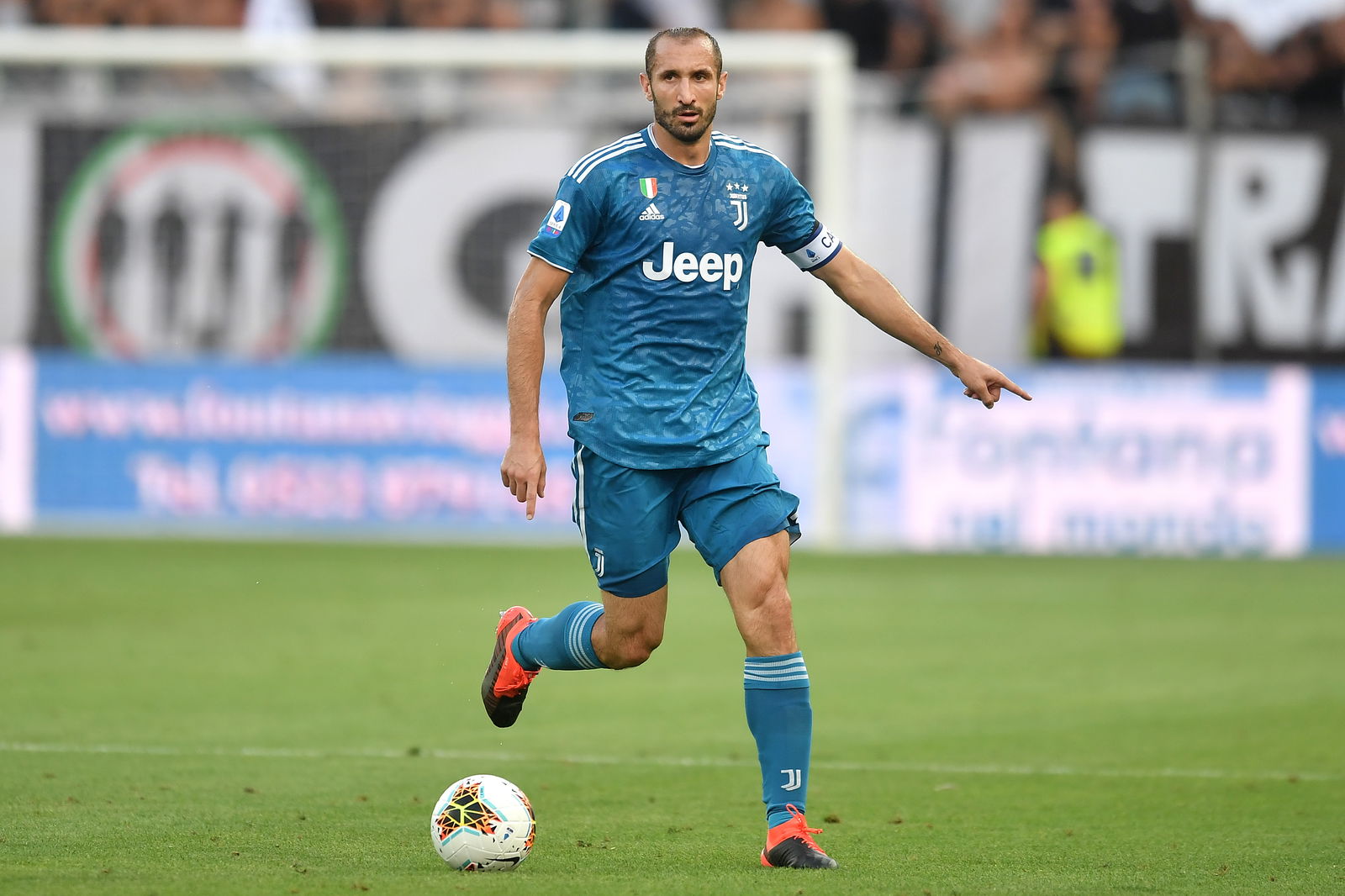 The 35-year-old is set for a lengthy spell on the sidelines after suffering a major knee injury in training on Friday.
Juventus have confirmed captain Giorgio Chiellini has suffered an ACL injury to his right knee and will undergo surgery in the coming days.
Veteran Juventus captain Chiellini sustained the injury in training and is now set to spend the next 6-7 months on the sidelines recovering.
"During today's training, Giorgio Chiellini sustained a sprain of his right knee," a statement read on the club's official website. "The diagnostic tests performed at Medical showed a lesion of the anterior cruciate ligament. It will be necessary to have surgery in the coming days."
Juventus did not give details of how long the 35-year-old would be sidelined, but according to reports, he will return as early as the beginning of 2020. ACL tears usually take 6-8 months for a full recovery to match fitness, although his advanced age could contribute to a potentially longer recovery time.
Chiellini's injury is a stunning one, given that the stalwart defender has not missed significant time in his entire 12-year Juventus career.
He joined in 2005 from Fiorentina, appearing in 17 games his first season in Turin has he broke into the squad, and he has not looked back, registering at least 21 league appearances in every single season since, although he has tapered off a bit, failing to reach 30 league appearances in any of the last five campaigns.
The 35-year-old was expected to start in Saturday's league clash with rivals Napoli but will now be replaced in the team by summer signing Matthijs de Ligt, who was
surprised to be benched in their league opener.
It appeared Chiellini and Leonardo Bonucci were Maurizio Sarri's first-choice for centre-back pairing, but the Dutchman now faces an extended run in the team with Chiellini out of action until 2020.
SEE ALSO: