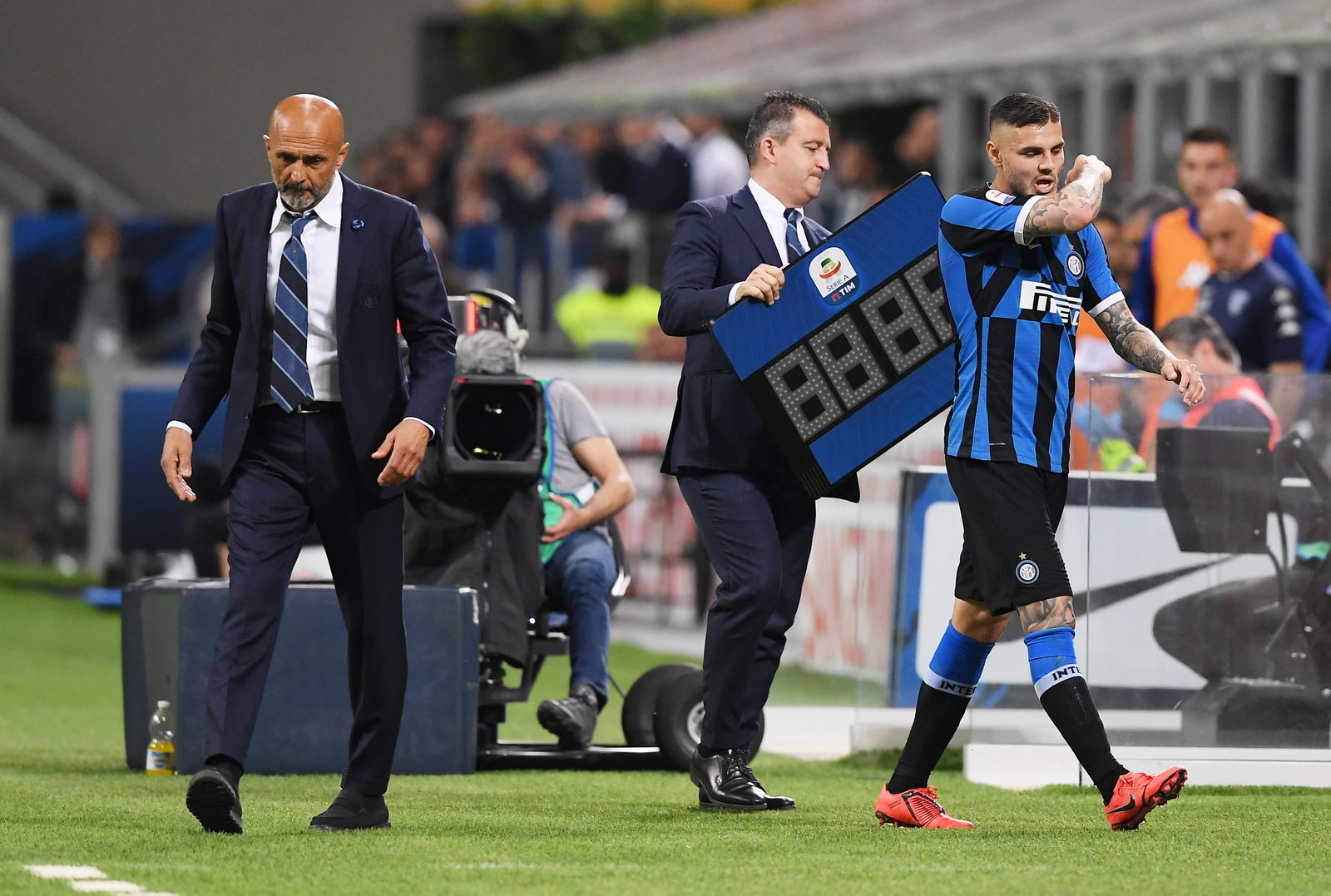 One of the few never-ending sagas this summer.
Mauro Icardi's future with Inter Milan appears to be up in the air as both sides cannot reach an agreement.
The Argentine's future at the club took a huge turn after being stripped from the captaincy and being left out of matches and squads last season. He has been linked with a departure from the Giuseppe Meazza throughout the summer, with Juventus, AC Milan, Roma, Napoli and Monaco among those said to have been interested.
Icardi's wife Wanda Nara, who also happens to be his agent, has stated that he has turned down a lot of money and a lot of offers from different clubs in order to stay with Inter.
"We have many friends in Naples. It's true, he has said no to every destination that is not Inter. Everyone has known his choice since the start of the summer and that is the case for any team that has shown interest. In my view, at the end of the day, he will remain at Inter.
"He doesn't believe it's over at Inter. I don't know what's going to happen, but I do know his words when the transfer market opened. He has stayed consistent", Wanda said on Mediaset's Tiki Taka.
Even Icardi himself has reiterated his desire to stay at the club, when the striker held talks with the club's management, according to Sky Sport. The player was approached by President Steven Zhang, as he remains convinced he can persuade boss Conte to give him a second chance.
However, the club executives don't feel the same way. Ahead of Inter's Serie A opener against newly promoted Lecce, director Giuseppe Marotta hit back at Nara.
 "We greeted Wanda Nara's comments with a pinch of irritation, both for the timing and the method. I can also categorically deny that someone at the club told ​Icardi to stay at Inter, especially not President Zhang.
"The strategy Inter have taken is precise and we communicated it clearly in the right time-frame. We will continue like this to the end and nobody at Inter can change this common approach that is shared by everyone", he told DAZN.
SEE ALSO: