Most popular E-sports tournaments!
Most popular E-sports tournaments is something plenty of people are looking for right now! Here we have drawn you a lisf of that!
How many of the names of these Most popular E-sports tournaments have you heard?
Here we will talk only about the Most popular E-sports tournaments!
Most popular E-sports tournaments:
We will discuss the 11 most popular E-Sports tournaments of 2020 here.
1. Fortnite World Cup – Most popular E-sports tournaments with highest money
The 2019 version of this tournament saw prize money of $100 million being handed out. It was the most popular tournament of 2019. More if not the same amount of turn out is expected for this edition. It is arranged by the game developers Epic Games themselves. Their entry rules are purely based on merit and nothing else. They do not endorse any team or any franchisees.
The dates for 2020 edition have not been announced and neither has the prize money. The 2019 edition took place from 26th July to 28th July. So, you can go ahead and get some serious money!
2. The International
This is the international tournament for DOTA 2. It was the most popular ESports tournament until Fortnite replaced it last year. They had a prize money pool of $34 million last year with the winners alone getting $15 million!
DOTA 2's The International tournament is arranged by the game's developer Valve Corporation. The dates for the 2020 edition of the tournament is set from Tuesday, August 18 to Sunday, August 23. So plenty of time for you to learn and get some serious money!
3. League of Legends World Championship
It is hosted by Riot Games and is expected to be held in China this year! As the name suggests, it is the League of Legends tournament! 24 teams from 14 different countries across the world come to participate in this tournament!
Unlike the first two tournaments, this tournament has a qualifying round which is held to select the 24 best teams for the tournament.
Last year it was held from October 2 to November 10.
4. BlizzCon 2020
Blizzard Entertainment, the American game developers brings to you one of the most popular gaming conventions in BlizzCon. In 2020, it is expected to be one of the most engaging gaming conventions!
They are one of the oldest gaming meets and have been held on an annual basis every year since 2005! The turnout for the 2020 edition of the tournament is expected to be around 40,000 strong in crowd.
They do not cater to one game alone. Their game tournament ranges from Overwatch, Starcraft II, and the World of Warcraft tournaments. So, you have a wide range of games to choose from!
5. Capcom Cup
Starting back in 2013, it is another popular ESPorts tournament. It has a 16-32 final round of players selected for the tournament. The qualification starts early in the year.
The dates for 2020 suggested that it would start in March and carry on till June for the qualification before the finals being held in July. The 2020 edition is expected to be held on July 4th and July 5th in Santo Domingo, Dominican Republic. So, there is plenty of time for you to participate!
6. International eSports Federation World Championships – Most popular E-sports tournaments with best participation
This can be called the Olympics for ESports as it follows the same format. Just like in the Olympics, teams represent their countries and come as a contingent from where different players participate in different ESports.
It was founded back in 2008. It has been held regularly since with great success and countries like Vietnam, Taiwan, Germany, South Korea and a few other European nations are regular participants of the tournament.
The games played in the event are changed occasionally and it is usually held in Taiwan or South Korea.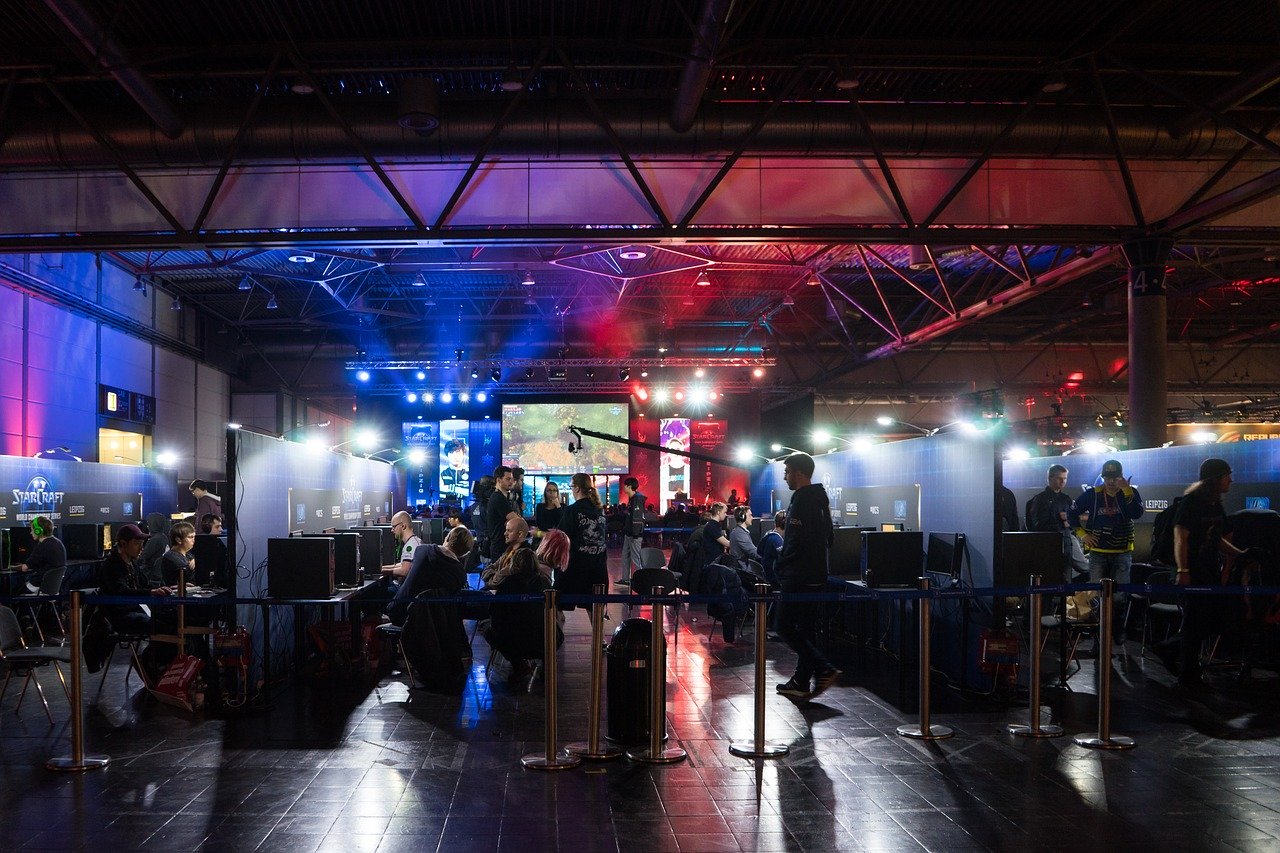 7. Overwatch World Cup
This is another tournament orgranised by Blizzard Entertainment but only for gamers who play Overwatch. Also, the Overwatch game has over hundreds of thousands of players online making it a very popular tournament.
So, the qualification rounds are held in 19 cities across the world from where teams from any countries can register and participate. However, in the final rounds, only 5 teams are selected for participation. So, maybe you start practicing and participate.
8. EVO (Evolution) Championship Series
This is the ultimate event for Gamers who participate in fighting games. It is held in Nevada, USA. The dates for the 2020 edition is expected to be in July and August.
The fighting games in this tournament ranges from Super Smash Bros. Ultimate, Dragonball FighterZ, Tekken 7, Street Fighter V to many more. So, players can be excited. So, we suggest you start practicing.
9. Rocket League Championship
This is another tournament which has a very rigid qualification system. It is first held for qualification across the globe via online games. Here, players from different countries compete with each other to progress to the next round. Only when they make it to the final round, are they called to the finals to play in front of a live audience. The prize money for this tournament can touch up to $1 million! So, we suggest you start practicing.
10. The Intel Extreme Masters
As you can expect, sponsored by Intel, it is one of the longest running championships in the world, if not the oldest. They have a huge variety of games as well. The games range from Starcraft II, Quake Live, Counter-Strike: Global Offensive, League of Legends, and Hearthstone to many more.
Several different qualification rounds are obviously held to get through to the finals where worth players are invited to Katowice. So, the 2020 edition was scheduled to be held from February 28 to March 1. However, it has now been postponed because of a global pandemic in CoVID-19. Hence, you can anticipate a new date soon.
11. FIFA eWorld Cup – Most popular E-sports tournaments
This is the biggest of the lot. It has competitors not in hundreds of thousands but in millions across the globe. So, naturally, the first few rounds for qualification are held online to allow the pros to progress over the amateurs.
The final is expected to be held in August 2020, before the FIFA 21 edition is released, allowing gamers to perfect and learn the game before playing the finals!
See More:
Top 10 FIFA 20 Career Mode Players: FIFA 20 career mode superstars!