Predicting Nations League – Who will win?
UEFA Nations League Predictions? UEFA Nations League? Predictions Nations League? Who will win Nations League? The first edition of this international competition expects to be a thrilling prospect. Collect your bonus at bet365 now =>
As we all know, all 55 teams from UEFA will be competing at this tournament. The teams have been broken up into four league according to their rankings and UEFA team coefficient. Leagues A and B consist of 12 teams, League C has 15 while League D has 16 teams.
The 12 teams of League A have been drawn into four groups of three teams. According to the format, all four group winners will qualify for the UEFA Nations League finals which will crown the winners of the competition. The third-placed teams will be relegated to League B.
League A has some of the world's finest teams and promises to be exciting. So, let's take a look at the teams that can qualify to the Nations League Finals and the teams that will be relegated to League B from this group.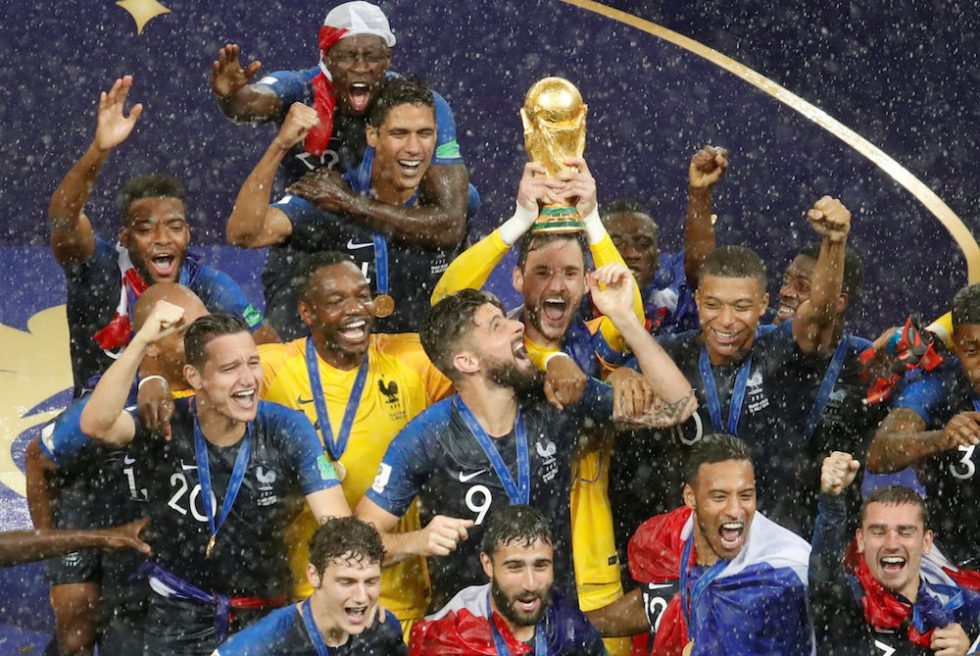 UEFA Nations League Predictions – Group 1
In a way, this group is and is not the Group of Death.
If we look at the footballing histories of all three teams, this is the Group of Death but if we look at the recent performances of all three teams, then this is a more or less straightforward group.
Nevertheless, France are undoubtedly the favorites to win the group (2.00) and qualify for the Finals. Les Bleus have a very balanced squad at their disposal that has some of the finest footballers in the world. These include Antoine Griezmann, Paul Pogba, Raphael Varane, Hugo Lloris and Kylian Mbappe, just to name a few.
Germany have had a very disappointing 2018 so far. In 7 matches so far, Die Mannschaft have won just two and have lost four of them. They had a forgetful World Cup where they finished last in their group. There is a risk they will finish last in this group too (6.00).
However, a team like Germany can never be written off. They have some of the World's finest players in Thomas Muller, Toni Kroos, Marco Reus and Manuel Neuer. The likes of Muller and Neuer flopped badly at the World Cup but they have started the Bundesliga pretty well. So we can expect a good performance from them. In Leroy Sane, Leon Goretzka and Timo Werner, Germany have some very talented youngsters.
Netherlands in a strange position
Netherlands have been unable to qualify for two consecutive major tournaments following their third place finish at the 2014 World Cup. The current crop of players do not have stars like Robben, Sneijder or van Persie. Sneijder although will have his swansong against France on Thursday.
However, the Dutch have some very talented players in their setup like Daley Blind, Jasper Cillessen, Stefan de Vrij, Kevin Strootman and skipper Virgil van Dijk. And in a period like this, Netherlands could not have asked for a better coach. The first few years of Ronald Koeman's international career was a period where Netherlands did not qualify for the three successive international tournaments.
2018-19 UEFA Nations League Finals: France (2.00)
Relegation to Group B: Netherlands (1.25)
| | |
| --- | --- |
| Odds Winner Group 1 | Odds |
| France | 2,00 |
| Germany | 2,00 |
| Netherlands | 9,00 |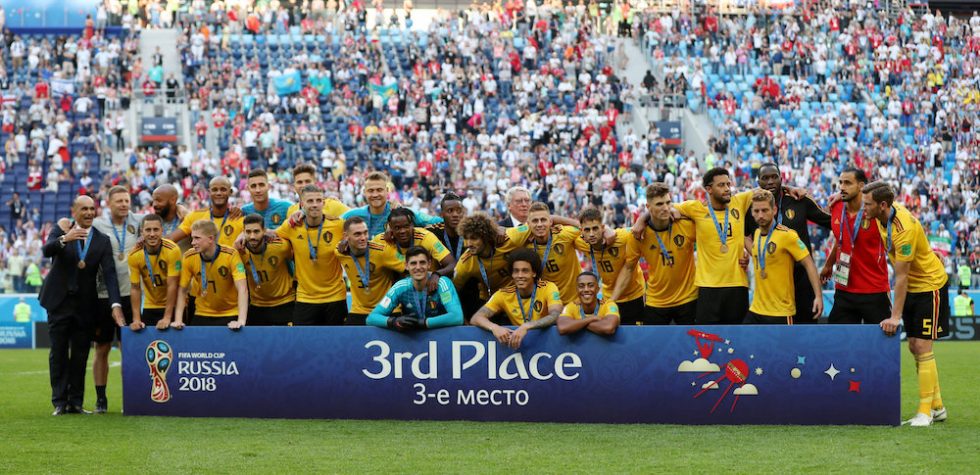 UEFA Nations League Predictions – Group 2
This group consists of Belgium, Switzerland and Iceland. It is undoubtedly the most straightforward group of League A of the 2018-19 UEFA Nations League. Belgium are heavy favorites to win the group. The Red Devils had their best World Cup this summer and they are keen to build up on that performance.
Belgium have a very, very balanced squad and their players have matured immensely in the last 3-4 years. The likes of Eden Hazard, Kevin de Bruyne, Thibaut Courtois and Romelu Lukaku are at the peak of their careers at the moment. Besides them, Belgium also have stars like Dries Mertens, Axel Witsel, Thomas Meunier, Vincent Kompany and Jan Vertonghen, just to name a few.
Switzerland might surprise
Switzerland's players may not have the same depth as that of Belgium's but they have some very fine footballers at their disposal. The likes of Xherdan Shaqiri, Stephan Lichtsteiner, Granit Xhaka, Ricardo Rodriguez and Yann Sommer can give their opponents a run for their money. However, they will be counting on their home leg against Belgium if they are to win this group.
Iceland have many experienced players in their setup but the draw has been anything but easy on them. Hence, it'll be a miracle if the Vikings manage to end 2nd in their group.
2018-19 UEFA Nations League Finals: Belgium (1.33)
Relegation to League B: Iceland (1.25)
| | |
| --- | --- |
| Odds Winner Group 2 | Odds |
| Belgium | 1.33 |
| Switzerland | 3,85 |
| Iceland | 9,00 |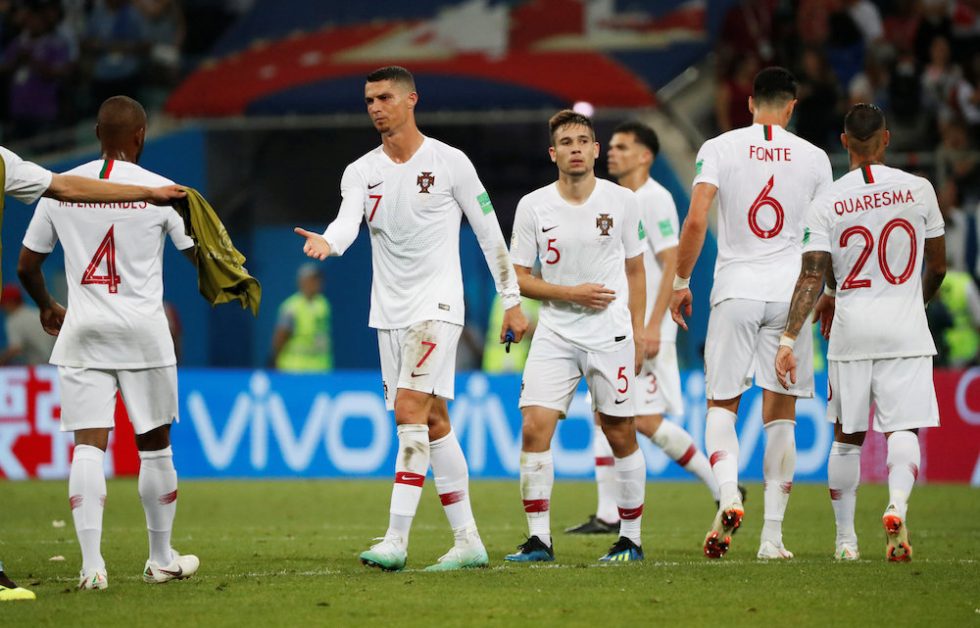 UEFA Nations League Predictions – Group 3
This group consists of Italy, Poland and Portugal. Portugal have one of the world's finest footballers in Cristiano Ronaldo. Ronaldo is not playing Portugal's Nations League opener but he will certainly be available for their remaining matches and Portugal will be hoping that their talisman can reap in the goals. Besides Ronaldo, Portugal have some quality players in Pepe, Rui Patricio, Joao Moutinho and Raphael Guerreiro.
Poland will be hoping to rebound from their underwhelming World Cup campaign by performing well in the 2018-19 UEFA Nations League. In Robert Lewandowski, Poland have a very lethal striker who has a knack for goals. Lewandowski had a very poor World Cup but he can certainly make a strong comeback. Apart from Lewandowski, Poland also have the likes of Jakub Blaszczykowski, Arkadiusz Milik, Grzegorz Krychowiak, Kamil Grosicki and Kamil Glik.
Although, Poland's results following the World Cup qualifiers have been lackluster. The only convincing win they have is a 4-0 routing of Lithuania two days before the World Cup.
Italy – return of the giants?
The retirements of Gigi Buffon, Daniele de Rossi and Andrea Barzagli is a huge blow for Italy. Nevertheless, they still have two of the finest centre-backs in the world in Giorgio Chiellini and Leonardo Bonucci.
The Azzurri have some pretty talented players in their setup that include Gianluigi Donnarumma, Mattia Caldara and Jorginho. In Jorginho, Italy have someone who has the potential to fill Andrea Pirlo's boots. One department where Italy are sorely lacking is their attack. They have Mario Balotelli but given his present form, he can't be relied upon. The likes of Ciro Immobile and Lorenzo Insigne have to step up and score consistently.
2018-19 UEFA Nations League Finals: Portugal (2.50)
Relegation to League B: Italy (4.50)
| | |
| --- | --- |
| Odds Winner Group 3 | Odds |
| Italy | 2,10 |
| Portugal | 2,50 |
| Poland | 4,20 |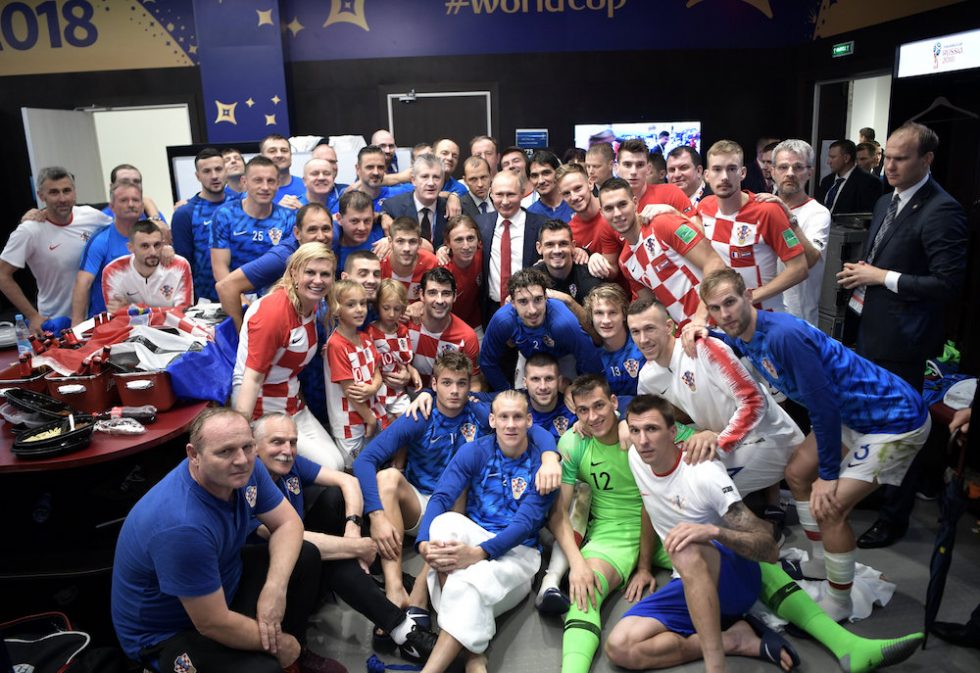 UEFA Nations League Predictions – Group 4
With England, Spain and Croatia, this group promises to be the most tightly-contested group of League A of the 2018-19 UEFA Nations League. Croatia are having the best period of their footballing history at present. Having reached the World Cup final, the Vatreni will hope to have a strong showing at the 2018-19 UEFA Nations League.
Danijel Subasic and Mario Mandzukic have both retired from the national team but Croatia still have a very strong team that includes two of the world's best midfielders in Luka Modric and Ivan Rakitic. They also have Dejan Lovren, Ivan Perisic, Mateo Kovacic and Marcelo Brozovic, all of whom are are fine exponents in their respective positions.
Following England's semi-final run to the World Cup, many people said that a favorable draw was why they got so far. Well, this is just the kind of opposition to find out whether those people were right or not. England have brilliant players in every department. In Jordan Pickford, they have a very reliable goalkeeper with wonderful reflexes. Harry Maguire, Kyle Walker, Luke Shaw, Kieran Trippier all are brilliant defenders.
The midfield has talents like Jordan Henderson, Jesse Lingard and Dele Alli. An then of course,a strong attack consisting of skipper Harry Kane, Raheem Sterling and Marcus Rashford.
Can Spain get back to earlier days form?
Spain are going through a transition period at present and the retirements of Gerard Pique, David Silva and Andres Iniesta is a big loss for them. Nevertheless, Spain have a number of players which make them a formidable team. They have two very talented goalkeepers in David de Gea and Kepa Arrizabalaga. In Sergio Ramos, they have a charismatic leader and a solid centre-back. Cesar Azpilicueta, Dani Carvajal, Jordi Alba and Marcos Alonso make up a strong defence.
The retirement of Iniesta weakens the midfield a little but Sergio Busquets, Isco and Koke from a remarkable midfield trio. La Roja have some dangerous forwards in Alvaro Morata, Diego Costa and Iago Aspas who can break through any defence.
2018-19 UEFA Nations League Finals: Croatia (5.00)
Relegation to League B: England (3.00)
| | |
| --- | --- |
| Odds Winner Group 4 | Odds |
| Spain | 1,60 |
| England | 3,50 |
| Croatia | 5,00 |
Read more about Nations League
At Silly Season we will soon have more info about UEFA Nations League. You will find everything from groups, live stream and latest results from all the games.