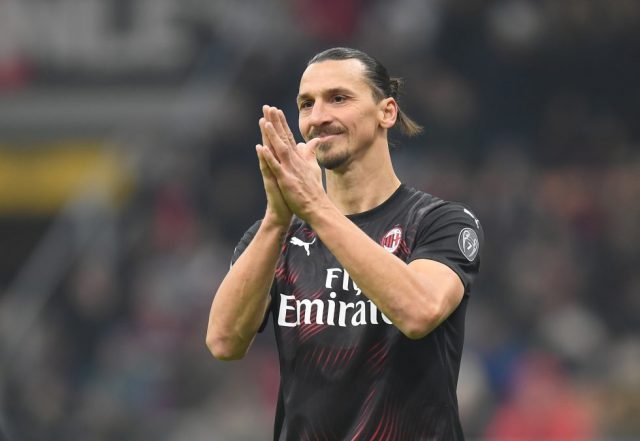 AC Milan would love to extend Zlatan Ibrahimovich's stay for one more season.
At 39, the giant Swede is still putting up goals on a regular occasion.
He has struck the back of the net 15 times this season to prop Milan back to the top of the Serie A. His brace helped the Rossoneri to a 4-0 win over Crotone on Sunday.
Manager, Stefano Pioli is pleased to have such a commanding presence in his attack. He praised Ibrahimovich's unique qualities but admitted the forward was "tired" after a demanding year.
"Zlatan is happy with us and I think the best thing about this team is that the players are happy," Piolli told Sky Sports Italia. "We are with a huge club, everyone wants to do well and I think it's right that he continues playing, and that he does it with us.
"He is an athlete who is highly motivated, is scrupulous in the way he looks after his body with everything from diet to recovery. He's tired, but you don't stay at this level for this long without looking after yourself."
Milan are depending a lot of Ibrahimovich's offensive quality and leadership in the dressing room. If he plans on retiring after this season, they might have to move mountains to bring in a capable replacement.
READ MORE: AC Milan Players Salaries & Weekly Wages 2020/2021