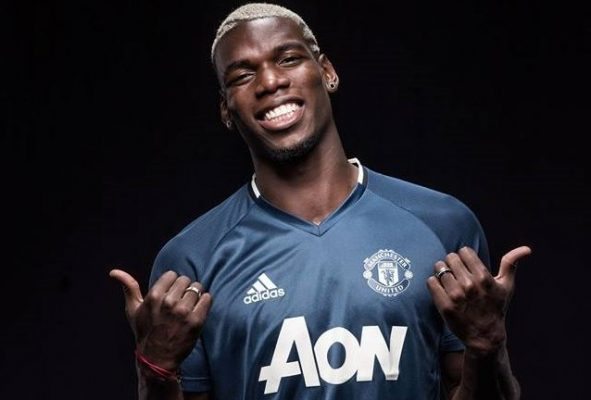 It's done, Confirmed, signed sealed and delivered, So can we all stop now.
Thats right, this is not a drill, MANCHESTER UNITED have confirmed the signing of Paul Pogba from Juventus. The deal was announced just after midnight BST,
The Frenchman had arrived in Manchester earlier today ahead of his transfer from Juventus.
Manchester United have finally announced they have signed Paul Pogba from Juventus for a massive fee of £89m
He will wear the No 6 shirt at Old Trafford and signed a bumper £290,000-per-week, five-year contract to work under Jose Mourinho.
Yesterday on the official Manchester United website they posted:
POGBA TO HAVE MEDICAL AT AON TRAINING COMPLEX

Paul Pogba has been granted permission to have a medical in order to finalise his transfer from Juventus to Manchester United.
Now, the game finally has come to an end with the Red Devils once and for all announcing they have signed the France International.
Paul Pogba said via ManUtd.com:

"I am delighted to rejoin United. It has always been a club with a special place in my heart and I am really looking forward to working with José Mourinho. I have thoroughly enjoyed my time at Juventus and have some fantastic memories of a great club with players that I count as friends. But I feel the time is right to go back to Old Trafford. I always enjoyed playing in front of the fans and can't wait to make my contribution to the team. This is the right club for me to achieve everything I hope to in the game."

José Mourinho saidvia ManUtd.com :

"Paul is one of the best players in the world and will be a key part of the United team I want to build here for the future. He is quick, strong, scores goals and reads the game better than many players much older than he is. At 23, he has the chance to make that position his own here over many years. He is young and will continue to improve; he has the chance to be at the heart of this club for the next decade and beyond.
Pogba honours
Under-20 World Cup winner and also player of the tournament (2013)
4 Serie A titles (2013, 2014, 2015, 2016)
2 Italian Cups (2015, 2016)
2 Italian Super Cups (2014, 2015)
Most recent five times the world transfer record was broken
2013 – Gareth Bale £85m (Tottenham Hotspur to Real Madrid)
2009 – Cristiano Ronaldo £80m (Manchester United to Real Madrid)
2009 – Kaka £56m (AC Milan to Real Madrid)
2001 – Zinedine Zidane £46m (Juventus to Real Madrid)
2000 – Luis Figo £37m (Barcelona to Real Madrid)