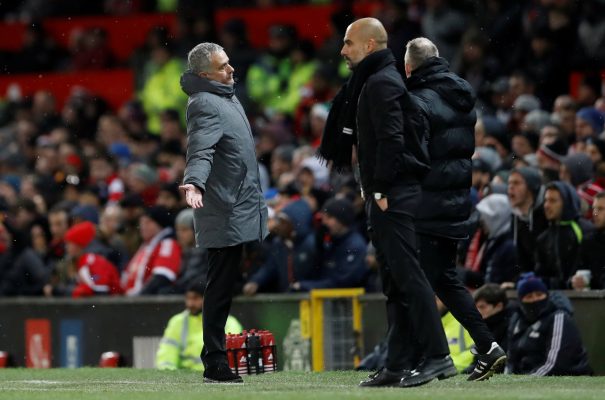 Did Jose Mourinho have milk thrown at him!?
Manchester United suffered a 2-1 defeat to league leaders Manchester City at Old Trafford and tempers flared after the game in the tunnel according to reports.
Jose Mourinho was incensed with the overly jubilant celebrations coming from the away changing room and City goalkeeper Ederson was reported to have had a row with Mourinho in Portuguese.
The Telegraph claim that Mourinho took execption to the celebrations and approached the City changing room whereupon Mourinho had water and strangely enough, milk thrown at him.
Mourinho was already angered by the referees decision not to award a penalty when Ander Herrera was tripped but was given a yellow card for simulation.
The Manchester United manager held nothing back in his post-match interview claiming that Man City were lucky to have won the game.
"My first reaction is I feel sorry for referee Michael Oliver because he had a very good match but unfortunately he made an important mistake.
"It is like last season, exactly the same. You can speak about anything you want, you can bring any football theory, you can bring the stats, the ball possession, you can bring everything you want but, like last season, it is a huge penalty in a crucial moment of the game."
The Daily Mail also reported that a bust-up occurred after the game . It was said that some players even tried to swing punches at each other.
The two sides were eventually separated by Old Trafford security staff.
David Silva and Nicolas Otamendi scored the winning goals for City while Marcus Rashford scored to incite a failed come back.
SEE ALSO: United complete signing of PSG starlet