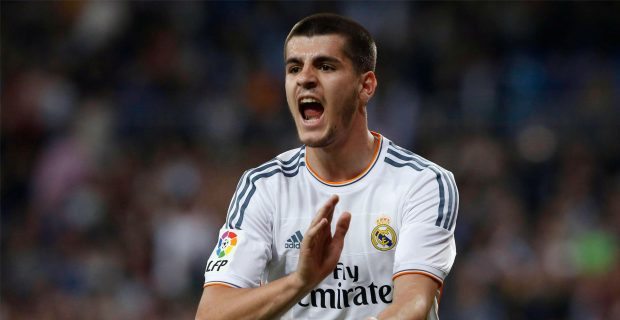 Manchester United may have to wait a little longer to sign Real Madrid star Alvaro Morata.
According to Spanish outlet Diario Gol, doubts over Cristiano Ronaldo's future at Real is delaying an announcement of Morata's move to United.
The Portugal talisman told the La Liga champions he wanted to quit the club after being accused of tax fraud.
The signing of Morata is thought to be high on the list of priorities for United manager Jose Mourinho, a known admirer of the attacker.
Real manager Zinedine Zidane, along with club president Florentino Perez, are keen on the 24-year-old.
Morata, however, did not get much time on the pitch last season, even though he still managed to find the target 20 times.
He sees his future away from the Bernabeu. Chelsea were thought to be keen, but the subject of their affections is now seemingly Everton's Romelu Lukaku.
He is very keen to link up with Mourinho at Old Trafford. So keen, in fact, that he has sped away from his honeymoon in Ibiza to speed up negotiations.
Real are looking for for up to £80m for the player, turning down a United bid worth £65m.
By Steve Osborne         @BlizzardSteve75