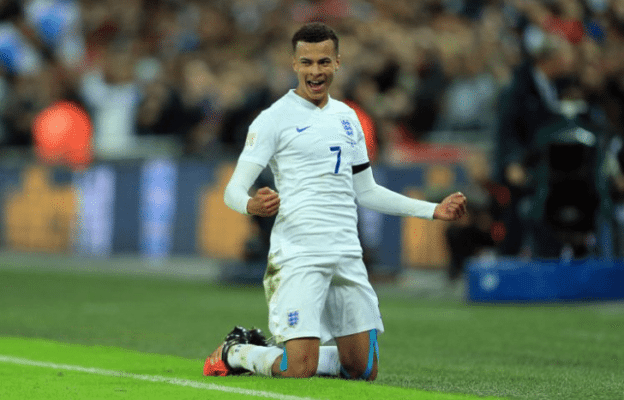 The home of world-renowned athletes is one of the main goals of thieves in our time. But usually thieves break in while the whole family is in the stadium watching the game played by their husband, father, brother.
Over the past few years, many famous Real Madrid, Barcelona, ​​Manchester United, Juventus and other clubs have been targeted by burglars who have stolen valuables from their homes, mostly jewelry and watches.
In London on Tuesday night, two masked men broke into the home of Dele Alli, 24, an English national team player and one of the best players in the Premier League.
The footballer lives in North London and at the time of the theft, there were five people in the house: Dele Alli, his girlfriend Ruby May, Harry Hickford (Alli's best friend), Hickford's girlfriend and another friend.
Everything happened in a few seconds. The attackers threatened with knives and even hit Dele Alli in the face, but according to the police, he was not seriously injured and did not need hospitalization.
"Thank you for all the messages. Terrible experience, but we are good. Thank you for your support, "Dele Alli wrote on Twitter.
Police said: "Two men broke into a house in North London and stole several valuables and fled. At the moment, the people have not been arrested. "
The Tottenham player also received support from his club: "We support Dele and whatever help is needed. We call on all those who have any information to assist the police in the investigation. "
It is strange that Dele Alli, who was in isolation with his friends, did not have an easily accessible home on the street. His house is protected by a high fence and video surveillance cameras, the footage of which has already been handed over to the police.
Although many are surprised that there were so many people in Alli's home at the time of self-isolation and quarantine, he still seems to live in a вре 2 million castle.
The England international had a very difficult childhood. He lived and grew up with his mother Denise because his father moved from England and at the age of 13 to make it easier to train, Alli moved into the home of the Hickford family.
In fact, this family became his primary priority, although his mother did not lose her parental rights. Hickford were even at the 2018 World Cup in Russia to watch their Dele.
Harry Hickford, 23, is a former footballer. He also trained at MK Dons with Dele, but unlike him he did not progress, but continued in smaller clubs and in 2017 ended his career in the amateur Bishop Buffs Storford.
This is the second serious attack on a Premier League player this season. A few months ago, Sead Kolasinac and Mesut Ozil were attacked by knife-wielding assailants, but Kolasinac then managed to repel the attack and escape with Ozil. The attackers were later discovered and one was sentenced to 10 years in prison.