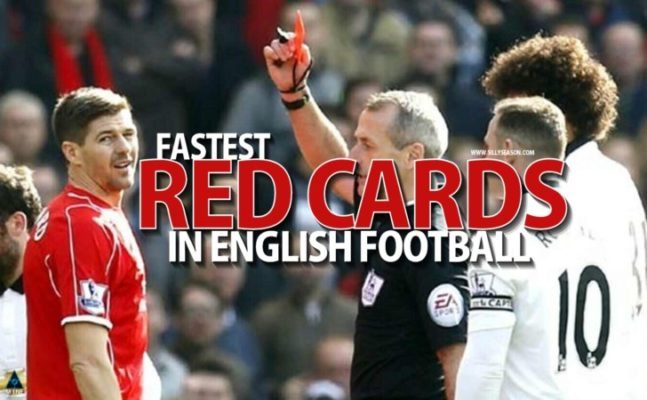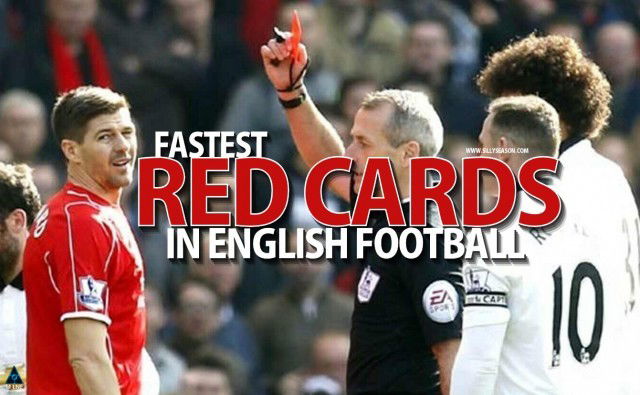 Fastest Red Cards in English Football history
Which players got the Fastest Red Cards in English Football? Which players have received the Fastest Red Card in English Premier League Football? Have you ever thought of finding out which players have been dismissed the earliest in English football either after making bad tackles, abusive language etc. Well if you have then worry not because as Sillyseason.com have picked out the Quickest Red Cards in English Football History.
Steven Gerrard of Liverpool was dismissed just after 38 seconds for Liverpool against Manchester United, but the question is does his 38 seconds red card make the list of the Fastest Red Cards in English Football? Let's find out below.
Fastest Red Cards in English Footboll/ Soccer History
Which is the fastest red card in football? Previously we have published theTop-10 Fastest Ever Goals In Football History , Top 10 Worst Fights To Happen In Football and the Top 10 Worst Injuries to Happen in Football! if you haven't seen these before make sure you check them out after this list. Here are the Fastest Red Cards in English Soccer History.

8. Steven Gerrard, Liverpool vs Manchester United, 2015 – 38 seconds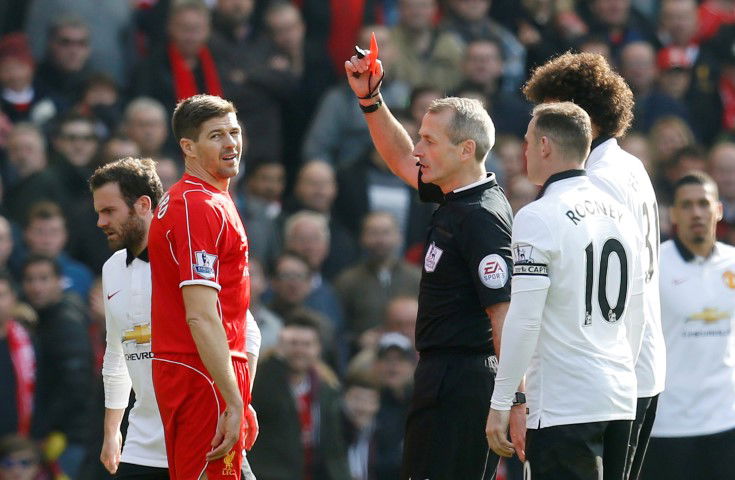 Starting the list is one of the most recent red cards. Steven Gerrard was sent off just after 38 seconds in Liverpool's clash with Manchester United in the Premier League. Gerrard came on as a substitute for Liverpool at half time, but was sent off for a robust challenge on Ander Herrera, after throwing in a clear tackle on Juan Mata. Gerrard, winning the ball cleanly in Herrera's challenge to win the ball from Gerrard, the Englishman left a stamp on the Spanish midfielder and was given a straight red just after 38 seconds.