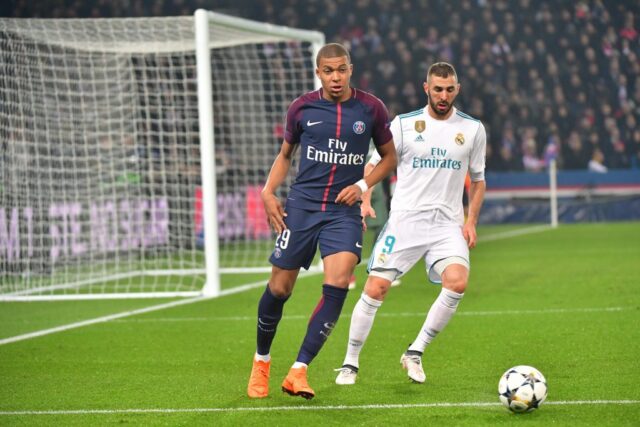 Kylian Mbappe has been heavily linked with Real Madrid.
Real Madrid target Kylian Mbappe has been spotted in Madrid amid transfer rumours. It is almost confirmed that we might see Frenchman's potential summer switch to the Santiago Bernabeu.
The contract of the 23-year-old will expire at the end of the current season and he is excited to join the Spanish club. The PSG star is willing to take a pay cut in order to complete a move to Los Blancos.
Spanish news outlet Cope have posted an image of Mbappe entering a restaurant in Madrid on Monday afternoon with PSG teammate Achraf Hakimi.
The report also adds that both players arrived at the restaurant with two other people, with Hakimi accompanied by his brother.
The France international has taken to Instagram to post an image of himself in Madrid with his barber Brice Tchaga and Hakimi.
View this post on Instagram
Mbappe has netted 35 goals and 23 assists in 43 appearances for PSG across all competitions.
See More: