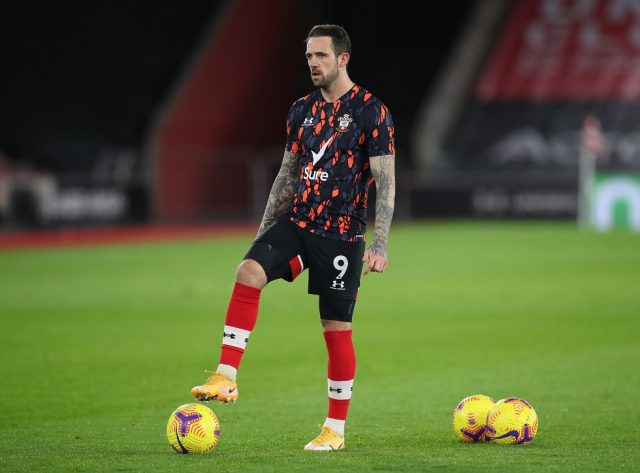 Everton and Leicester City are reportedly eyeing up a move for Danny Ings.
Southampton's on-fire striker has been incredible over the past two seasons.
Since leaving Liverpool and overcoming a very serious injury, Ings has revived his career. He has scored 40 goals in 81 appearances for Southampton which is prolific. His upturn in form has also seen him recalled to the England national side.
Ings' contract is set to run out in the summer of 2022. Southampton are under pressure to extend his contract but no talks have been finalized yet. If his deal continues to run on without any assurances of a future, the Saints might be forced into cashing in on him.
Leicester want him as a successor for Jamie Vardy. He turned 34 this year and is a very important part of this Foxes side. If he ever misses a game due to injury, fans can easily see the drop in quality up front.
Ings at 28 would be a brilliant addition, bringing a different dynamic to Leicester's forward line. Everton could also use his talents with Carlo Ancelotti in charge. Dominick Calvert-Lewin has hit his best form this season but he is still not a finished product yet.
READ MORE: Southampton FC Players Salaries 2021 (Weekly Wages)