Fake, moaning fans aren't helping anything
It's been a pretty rough week to be a Liverpool fan.
A rough month, in fact. As everyone knows, the loss to Wolves in the FA Cup 4th round at Anfield yesterday meant that Jurgen Klopp's team have won just 1 game in the previous 8, with Chelsea at home also on the horizon on Tuesday.
As a fan of the team, I try to be a glass-half-full kind of guy, always. However other fans, to put it lightly, are not.
As a disclaimer for anyone reading this, I live not far from Liverpool and I go to Anfield on a regular basis. I was present for all 3 losses in the past week.
The vast negativity shown by fans in the last week has been rather alarming. Like the team's form, the attitude of fans can change in the blink of an eye. A month ago everything was peachy, but now some fans seem to be in some sort of personal crisis, where they're questioning the players, the manager, the belief in the team, the passion in the team. Meanwhile, all the eyes of the media and other fans have turned on us, which isn't a nice feeling.
I don't know what fans feel they are achieving when they call for Klopp to be sacked, but they aren't going to get it. The man is one of the best managers in the world, and, apart from Diego Simeone (which just wouldn't happen, he's destined for Arsenal or Man Utd one day in my opinion), there's really no where to go in terms of bringing in a better, potentially available manager.
The man is passionate, positive, and hungry for success, and I also believe that he genuinely understands everything Liverpool Football Club stands for. Getting rid of a man like this would be suicide.
Fans wanting him gone is a sign of the times in modern football. Every 'plastic' (yes, I will use that term) fan is just here to think wild successes are coming overnight, only to then turn on the manager and players at first time of asking. I've seen people like this on social media, I know people like this in real life, and they're not worth my time in talking to. I've had people tell me the German 'has a mountain to climb'. No he doesn't, Klopp's job is perfectly safe, the 'project' he is working on with our team is going to take at least another year to properly get going. In his first Bundesliga season with Borussia Dortmund, he finished 6th, in his second, 5th, and in his third, he won the league, the job of a football manager should be a marathon, not a sprint, too many fans are too quick to jump on the 'get him out' bandwagon and want success overnight.
These are the types of people who leave the game early, and this is one of the things in football that really wind me up. Against Wolves, the ground was emptying with over 10 minutes to go. It was so disheartening to see, I couldn't understand it. There are millions of fans around the world that would give everything to visit Anfield, don't take it for granted when you go. There were a lot of seats empty in the upper centenary all game, but as soon as the clock hit 80 minutes, that stand just completely started to empty. I was sat in the main stand, so couldn't see what was happening across the stand, but judging by the seats that begun to free up around me in the last ten minutes, I imagine there were similar scenes to what was happening in the Centenary. People who do this shouldn't bother coming back in the future. Fair play to the Kop, who, as expected, stayed full until the final whistle.
A video of a fan went viral the morning after the Southampton match, claiming Liverpool (and the rest of the Premier League top 6) were now just a 'tourist club'. The lad was spot on. As much as this is an example of something that could've been moaned about when things were going well but wasn't, he hit the nail on the head. Check out his thoughts here
The point he makes about the hospitality at Anfield these days is spot on. I think the club made a massive mistake by making the whole middle tier of the new stand exclusively hospitality, where the prices are incredibly high. I've sat in that stand several times this season and while it's incredible impressive inside, so modern and polished, it's encouraging the 'day-trippers' to come out in force, and these people have no real passion for their club, and it really damages the atmosphere in the ground. Apart from the Leicester game in September, which was the first home game of the season where the Main Stand was officially opened, every set of away fans have sung about the lack of atmosphere in the ground during every game I've been to, and that just isn't good enough. The scary thing is, with the way modern football is, the high ticket prices and the nature of some fans going to games, I don't know if it'll ever sort itself out. Are we heading into a world where entire stadiums will be entirely hospitality? Maybe it won't go that far, but with football clubs being run more and more like a business, the popularity and availability of corporate packages isn't likely to decrease any time soon, and that's a sad thought.
 The problem with signing players in January
While the situation with the corporate package isn't the average fan's fault, fans in general these days are only in it for the success, but aren't sensitive to the fact that Rome wasn't built in a day. Klopp made some questionable decisions yesterday that didn't help his case, mainly with his team selection. It was questionable, but easily explainable. Connor Randall filled in at right-back for Trent Alexander-Arnold, who played on Wednesday vs Southampton and seems set to play on Tuesday against Chelsea as a stand-in for injured Nathaniel Clyne. And that's the reason for most of the changes Klopp made, Southampton 3 days prior to the match, and Chelsea 3 days after the match. The squad depth just isn't good enough.
So out come the critical fans again, saying "if the squad depth isn't good enough Jurgen, spend some money and sign some players!". Like it's that simple. It's not that simple, and this is why.
Assuming that Klopp identified a transfer target that was plastic fan-approved, what are the odds that a player at the level Liverpool want is still in one of the European competitions at this stage of the season? I'd say rather high. Take Marco Reus, for example.
Speculation linking Liverpool with Marco has been dead for a while, I understand that. In fact, Arsenal are the team said to be in with a shout of signing him in the summer, and good for them. He's a player I greatly admire, and one that I think Liverpool should definitely go in for should he ever become available. However, my point is, rather than signing specifically Marco Reus, his level of talent and quality is the level Liverpool need to be signing in order to turn themselves into true title candidates.
The problem with signing a player of that standard in January? They're all still in the Champions League. Do Liverpool have Champions League football this season? No, they don't.
There's the key. No player of top quality is going to come to Liverpool in the middle of January when their club has European football and Liverpool don't, I'm sorry, it just doesn't happen anymore.
So then there's a choice to be made, do we stick with our squad as it is? Or do we throw money at any half-decent player who will take it in a panic-buy that is a risk, and could draw further criticism from fans later in the season. Klopp has come out and said that a few of the deals he's been trying to secure have failed, January just isn't the time, you very rarely find a good deal that changes the course of your season.
Why things are going to get better
Liverpool fans, there's plenty to still be optimistic about this season. As much as it sounds like an excuse to pretend aren't bothered about the cups, at least we can focus on the league now. Let us not forget that we are 4th, and a top 4 finish was our goal at the beginning of the season. Even though we have some big games coming up, it's the big games we excel in. The reason for this is that the top 6 don't try to park the bus against us. Smaller teams like Wolves, no disrescpect to them, come for a draw and we find it very difficult to break them down. Chelsea won't do that, Chelsea will come to attack and try to win the game, this suits us more, especially with the return of Sadio Mane after Senegal were knocked out of the African Cup of Nations on Saturday night.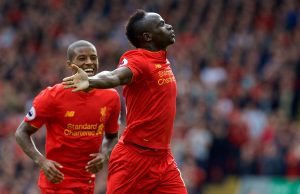 The 'smaller' teams have figured out how to play us and how to beat us, they've detected that we struggle to penetrate a heavily defensive formation, and that we're vulnerable to being caught on the counter attack (demonstrated by both Southampton and Wolves this week), and that is a problem that Klopp clearly needs to fix.
Top 4 was the aim, it's still the aim, so we go again on Tuesday. We'll play one game per week from now on, which also suits us, as proven by how well we were doing from August-December when we were playing one game a week and were in touch with Chelsea at the top of the league for all that time.
We as fans need to keep our heads up, because as soon as the fans lose faith in our season, the players will too. If you want to help the cause, if you want Liverpool to get out of this slump, stop venting your anger at things Klopp needs time to fix, stay in your seat at Anfield until the final whistle, and never call for your manager to be sacked.
YNWA – By Ben Kelly – @benkelly_10