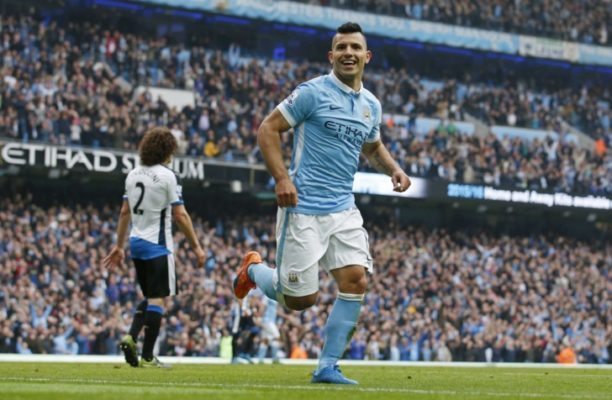 Manager unsure is Aguero will be staying
Manchester City manager Pep Guardiola has revealed that striker Sergio Aguero's future at the club is unclear.
Questions have been asked about the fate of the Argentine since the arrival of Brazilian striker Gabriel Jesus, who has hit the ground running for City.
Asked if he feared the striker might leave in the summer ahead of Man City's match against Bournemouth on Monday, live on Sky Sports, Guardiola said: "At the end of the season I don't know. I know how difficult it is to find top goalscorers.
"I would like him to remain, but I don't know what is going to happen. Even in my career I didn't know what would happen at the end of the season."
When asked why Aguero might feel unsure of his future, Guardiola said: "I don't think he feels that way.
"Sergio knows the intention of his manager and the club. I don't want to sell him, I want him to stay here for a long time until he decides.
"The reason he's not played the last two games is because Leroy [Sane], Gabriel and Rash [Raheem Sterling] have played amazing. That's the only reason why. He remains a top player and an important one for us to achieve our goals. I don't have doubts about that."
By Ben Kelly – @benkelly_10