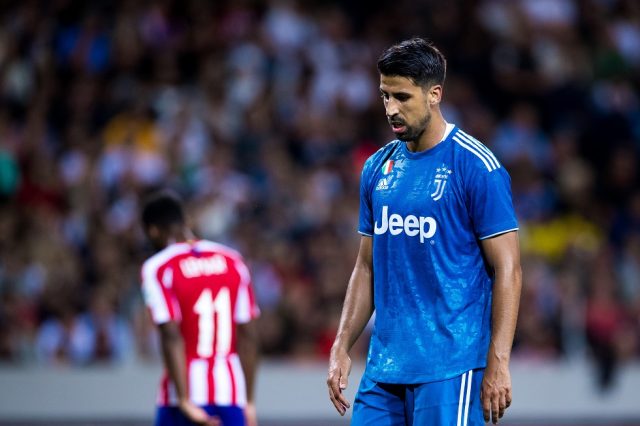 RB Leipzig coach, Julen Nagelsmann all but confirmed his interest in Sami Khedira.
Juventus and the midfielder are due to part ways next June as his contract expires.
The veteran is open to opportunities in England following a trophy-laden areer across Germany, Spain and Italy. Of course, a return to his homeland cannot be ruled out at such a late stage in his career.
Leipzig, who are known to recruit aggressively in the market could look to pick up some more experience in Khedira. After all, he is a versatile player who is capable of playing in various midfield positions.
Nagelsmann told Sky Deutschland, "All the names available to strengthen the team must be carefully evaluated. And I can assure you that we will.
"Khedira? He would be an excellent player for many European clubs given his experience, his ability to be a leader for having played in teams like Real Madrid and Juve. It is bad to see him on the fringes of the Juventus squad."
Leipzig gave them a chance for qualification by beating Istanbul Basaksehir 3-4 on Tuesday. Now, all three of Leipzig, Manchester United and PSG sit with nine points in Group H of the Champions League.
READ MORE: RB Leipzig Players Salaries 2020 (Weekly Wages)