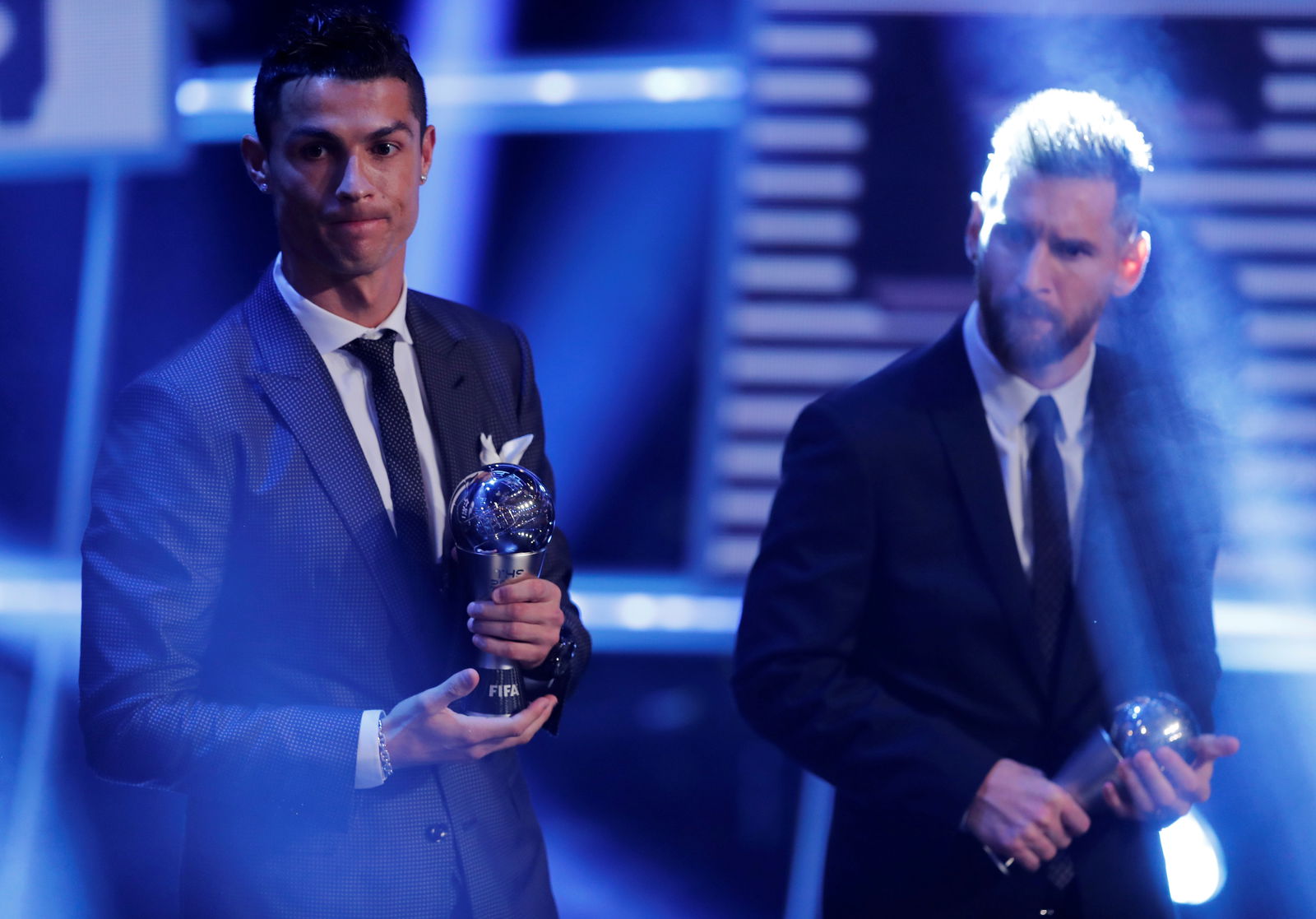 The Best FIFA Football Awards 2019 Nominees
The Best FIFA Football Awards 2019 Nominees? Which players have made the The Best FIFA Football Awards 2019 Nominees in different categories? Well, let's find out. The Best" FIFA Football Awards 2019 Nominees will take place in Milan on the 23rd of September. FIFA and France football have ended their contract meaning the Ballon d'Or and FIFA Awards will be presented on different occasions.
FIFA and France Football Partnership!
The FIFA Ballon d'Or has always been presented by FranceFootball since 1956 but for the last five years, FranceFootball and FIFA came together to form the FIFA Ballon d'Or Award ceremony. After five years of partnership the two have parted ways and now independent, this has seen the Ballon d'Or award being announced by France Football separately.
Best FIFA Football Awards 2019 Categories for "The Best" FIFA Football Awards 2019 Nominees
The Best Fifa Men's Player 2019
Virgil Van Dijk (Netherlands/Liverpool)
Lionel Messi (Argentina/FC Barcelona)
Well, we have lived in the Messi Ronaldo era for the last decade. The Argentine magician and the Portuguese superstar have broken all possible football records in the last decade. They have each won the award a record five times whereas no other player in this century has won it more than once. Such is their charm, they have etched their name in the history books.
Last year, their dominance was broken by Ronaldo's former teammate and Croatian captain Luka Modric. This year, there is a new competitor again but Messi and Ronaldo remain in the top three. The new boy to come in is none other than Virgil Van Dijk.
Virgil Van Dijk as The Best Fifa Men's Player 2019
Van Dijk made his name by initially playing for Celtic from where he was poached by Southampton. At the Saints, VVD showed his class and dominance and was their stand out performer. By next summer, VVD had hinted he wanted to leave for bigger challenges. After half a season of haggling and frowning, Southampton gave in and Liverpool picked him up for a record fee then for a defender.
VVD made his debut for Liverpool against Everton by scoring a last minute winner and there was no looking back. In one season, he made an unstable sloppy defence a beast to reckon with. Along with the development of Arnold and Robertson and signing of Alisson, Liverpool ended up with a team that could hardly be touched at the back. VVD is a beast who can play out from the back. send in long and accurate balls, dribble past players and win ten out of ten headers in the box.  Defensively, he is faster than any defender who play centrally and has a foresight only the best players boast of. He reads the game accurately, knows when to use his massive strength and does not shy away from a tackle. We think he is a brilliant choice for "The Best" award which a defender has not won since the legendary Fabio Cannavaro.
Lionel Messi as The Best Fifa Men's Player 2019
As for Lionel Messi, well he was on fire last season. He single handedly gave them the league title and almost took them to the Champions League pinnacle as well but for Liverpool's brilliance. He personally had one of his best seasons as he pulled the strings in a sub standard and badly coached Barcelona team and gave them silverware. Messi was just being Messi.
CR7 as The Best Fifa Men's Player 2019
How about a new European challenge at the age of 33? Well Ibra might have done it in America, but CR7 did it in one of the toughest leagues in Europe; Italy. He won them the Serie A again and was their and the league's top scorer. Is their any stopping this man? He is a class act and a warrior and conquerer wherever he goes. That is now three different countries he has conquered personally and on a team level. Let's not forget the European Trophy he won with Portugal to boot. CR7 just loves to win!
The Best Fifa Women's Player 2019 for "The Best" FIFA Football Awards 2019 Nominees
Lucy Bronze(England/Lyon)
Alex Morgan (USA/Orlando Pride)
Megan Rapinoe (USA/Reign FC)
The Best Fifa Men's Coach 2019 for "The Best" FIFA Football Awards 2019 Nominees
Pep Guardiola(Spain/Manchester City)
Jurgen Klopp (Germany/Liverpool)
Mauricio Pochettino (Argentina/Tottenham Hotspur)
The Best Fifa Women's Coach 2019 for "The Best" FIFA Football Awards 2019 Nominees
Jill Ellis (USA/US national team)
-Sarina Weigman (Netherlands/Dutch national team)
Gary Neville (England/English national team)
The Fifa Puskas Award 2019 (for goal of the year) for "The Best" FIFA Football Awards 2019 Nominees
Lionel Messi (ARG) – Real Betis v. FC Barcelona [La Liga] (17 March 2019)
Juan Fernando Quintero (COL) – River Plate v. Racing Club [Superliga Argentina] (10 February 2019
Dániel Zsóri (HUN) – Debrecen FC v Ferencváros TC [Hungarian First Division] (16 February 2019)
Best FIFA Football Award Guidelines & Nominations
Here are the new guidelines on how the voting system will be conducted when announcing "The Best Mens Player of the year"
The Best FIFA Men's Player of the Year Award: FIFA has already announced the shortlist for the awards. The major award will be "Men's FIFA Best player of the year" for which 10 players have been shortlisted already.
FIFA has introduced a new voting system where the winners will be decided where 50% of the result will be based on national team coaches and captains votes while other 50% will be decided by the fans via online public ballot & around 200 media representatives.
Once the voting period is over, FIFA will announced the shortlist of top 3 players and the winner will be announced ceremony on 23rd September 2019 in Milan, Italy.
More about Ballon d'Or award
Here is more about the Ballon d'Or award