UEFA Nations League Prize Money – Distribution & Break down
UEFA Nations League Prize Money – Distribution & Break down? Nations League prize money? How much will the winner of the Nations league pocket? Has it ever crossed your mind about finding out how much the winner of the nations league will win? or how much does a team get for winning the group stages? well if you have then worry not because we have prepared a complete breakdown and distribution of funds from the group stages to the finals. Watch & Bet Football Live =>
The Nations League replaced most international friendlies. All 55 UEFA members will play group matches in four tiers through November. The Final will be played on Sunday, 10th October 2021.
What is the UEFA Nations League?
UEFA has split 55 European nations into four divisions based on their FIFA ranking. Within these four divisions there are four groups of three or four teams. Between each division the top side in each group will be promoted to the division above, and the bottom side in each group will be relegated to the division below. These round robins will be held between September and November each year.
The ultimate aim is to get into League A where the four group winners qualify for the UEFA Nations League Finals to be held each June. It is here, where the top four teams will play in a straight knockout from the semi-finals on wards in a bid to be crowned the UEFA Nations League champion.
UEFA Nations League Prize Money Distribution Explained!
UEFA previously claimed to have raised €76.25 million ($86 million) prize fund for the inaugural Nations League. The first champion will earn around €10.5 million ($11.72 million).
Second place are due to receive €9 million, with €8 million going to third and €7 million going to fourth. UEFA also said 12 top-ranked teams in League A will each get 1.5 million euros ($1.6 million). Group winners will get 1.5 million euros ($1.6 million) extra and advance to the final tournament, and the winner will get another 4.5 million euros ($5.02 million).
League B will pay 1 million euros ($1.12 million) per team, while in League C it's 750,000 euros ($840,000) and in League D it's 500,000 euros ($559,000). Group winners will double their money.
You can also have a look at the;
Distribution & Breakdown Of UEFA Nations League Prize Money
The prize money to be distributed was announced in March 2018. A total of €76.25 million in solidarity and bonus fees will be distributed to the 55 participating national teams.
The solidarity fees per team are scaled by league:
| | |
| --- | --- |
| League A | € 15,00,000 |
| League B | € 10,00,000 |
| League C | € 7,50,000 |
| League D | € 5,00,000 |
In addition, group winners will receive the following bonuses
| | |
| --- | --- |
| League A | € 15,00,000 |
| League B | € 10,00,000 |
| League C | € 7,50,000 |
| League D | € 5,00,000 |
The four group winners of League A, which will participate in the Nations League Finals, will also receive the following bonus fees based on performance
| | |
| --- | --- |
| Winners | € 45,00,000 |
| Runners up | € 35,00,000 |
| Third Place | € 25,00,000 |
| Fourth place | € 15,00,000 |
Trophy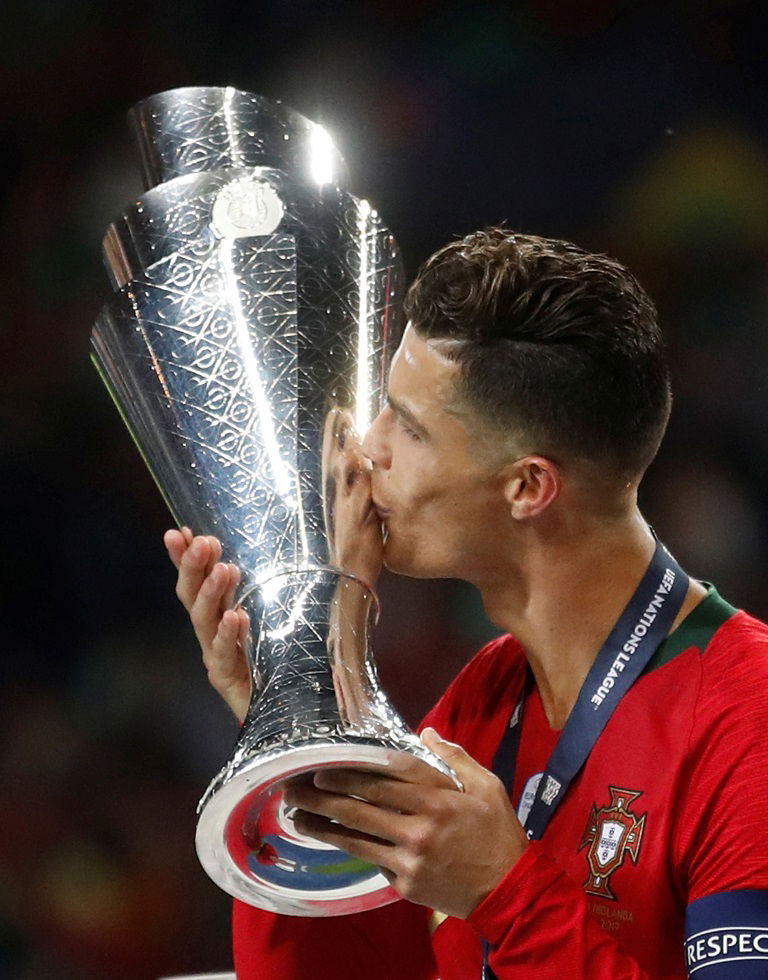 The UEFA Nations League trophy was first unveiled after the initial draw in Switzerland. It is made of sterling silver, weighs around 7.5 kg and is 71 cm tall. It represents all 55 UEFA Nations who signed into this tournament fixture.
Why form the UEFA Nations League?
Overall placings of each team will determine their seedings for the Euro 2020 qualifiers to be played from March 2019 to March 2020. Getting into the UEFA Nations League Finals will guarantee those top four teams from Division A, a group of less teams — five instead of six — in the Euro 2020 qualifiers.
Other than that, the UEFA Nations League, and winning the UEFA Nations League Final, counts for very little other than pride, prize money and world rankings points.
Until that is, when it comes to after the Euro 2020 qualifiers in March 2020, where instead of usual qualifying play-offs, the top 16 teams from the UEFA Nations League (top four from each division) who didn't qualify for the Euros, play-off in their respective divisions through semis and a final, to earn one of four 'second chance' qualifying slots for the Euros.
Criticisms over UEFA Nations League
UEFA's main objective behind creating this tournament was to eliminate meaningless friendlies. This movement was supported by many players and football clubs because it reduced the need to interrupt the regular season games.
In February 2012, UEFA and the European Club Association (ECA) agreed to reduce the international firendly games from 12 to 9 matches per year. Fans often notice these friendlies fail to deliver the same level excitement as the competitive fixtures. However, the complete elimination friendlies were not possible since countries wanted to organize them as a warm-up for major tournaments.
Because of that the format for the Nations League has been criticised since it allows weaker teams to qualify to the European Championship finals through this tournament. 4 places out of 24 are made available through these playoffs.
Participants
| | |
| --- | --- |
| National team | Groups |
|  Albania | C |
|  Andorra | D |
|  Armenia | C |
|  Austria | B |
|  Azerbaijan | C |
|  Belarus | C |
|  Belgium | A |
|  Bosnia and Herzegovina | A |
|  Bulgaria | B |
|  Croatia | A |
|  Cyprus | C |
|  Czech Republic | B |
|  Denmark | A |
|  England | A |
|  Estonia | C |
|  Faroe Islands | D |
|  Finland | B |
|  France | A |
|  Georgia | C |
|  Germany | A |
|  Gibraltar | D |
|  Greece | C |
|  Hungary | B |
|  Iceland | A |
|  Israel | B |
|  Italy | A |
|  Kazakhstan | C |
|  Kosovo | C |
|  Latvia | D |
|  Liechtenstein | D |
|  Lithuania | C |
|  Luxembourg | C |
|  Malta | D |
|  Moldova | C |
|  Montenegro | C |
|  Netherlands | A |
|  North Macedonia | C |
|  Northern Ireland | B |
|  Norway | B |
|  Poland | A |
|  Portugal | A |
|  Republic of Ireland | B |
|  Romania | B |
|  Russia | B |
|  San Marino | D |
|  Scotland | B |
|  Serbia | B |
|  Slovakia | B |
|  Slovenia | C |
|  Spain | A |
|  Sweden | A |
|   Switzerland | A |
|  Turkey | B |
|  Ukraine | A |
|  Wales | B |
See Also: