Coaches Who Have won The World Cup – All Time List
Coaches Who Have won The World Cup – All Time List? Which coaches have won the FIFA World Cup before? Have you ever wanted to find out which managers have won the world Cup before ever since its inception? Well if you have then worry not because we have prepared a list of the Coaches Who Have won The World Cup. Let's run down the list of the Coaches Who Have won The World Cup – All Time List. Watch & Bet Here =>

Managers Who Have won The World Cup – All Time List
FIFA World Cup, often simply called the World Cup, is an international association football competition contested by the senior men's national teams, members of FIFA the sport's global governing body. The championship has been awarded every four years since the inaugural tournament in 1930, except in 1942 and 1946 when it was not held because of the Second World War. The last world cup was held in 2018 and the current champions are France.
The FIFA World Cup is the best and toughest competition in the world. It's not easy for a striker to get away with easy goals when you're playing in the FIFA World Cup that's why we took the time to give credits to the footballers with the most World Cup winners medals.
Previously we have prepared the following lists, have a look:
Most World Cup Wins! – All Time Record
Who are the most successful teams in FIFA World Cup history?
Brazil is the most successful team in the FIFA World Cup after winning five titles. The Brazil side is well renowned for good attractive attacking football- or 'Joga Bonito". Germany and Italy are also joint-second best at the World Cup after having won four World Cups each. Uruguay and Argentina are the only other teams to have won the cup more than once. England, France and Spain have all won the tournament once each.
Since 1930, 20 World Cup tournaments have taken place and eight different teams have won the tournament. Brazil won a record five times. Germany and Italy won four titles each followed by Uruguay and Argentina who won it twice. England, France and Spain are the only other countries to have won the world cup. Here, we look at all the past winners of the FIFA World Cup from 1930 to 2014. So here we look at the All-Time FIFA World Cup Winners List.
2018 Russia FIFA World Cup Winner!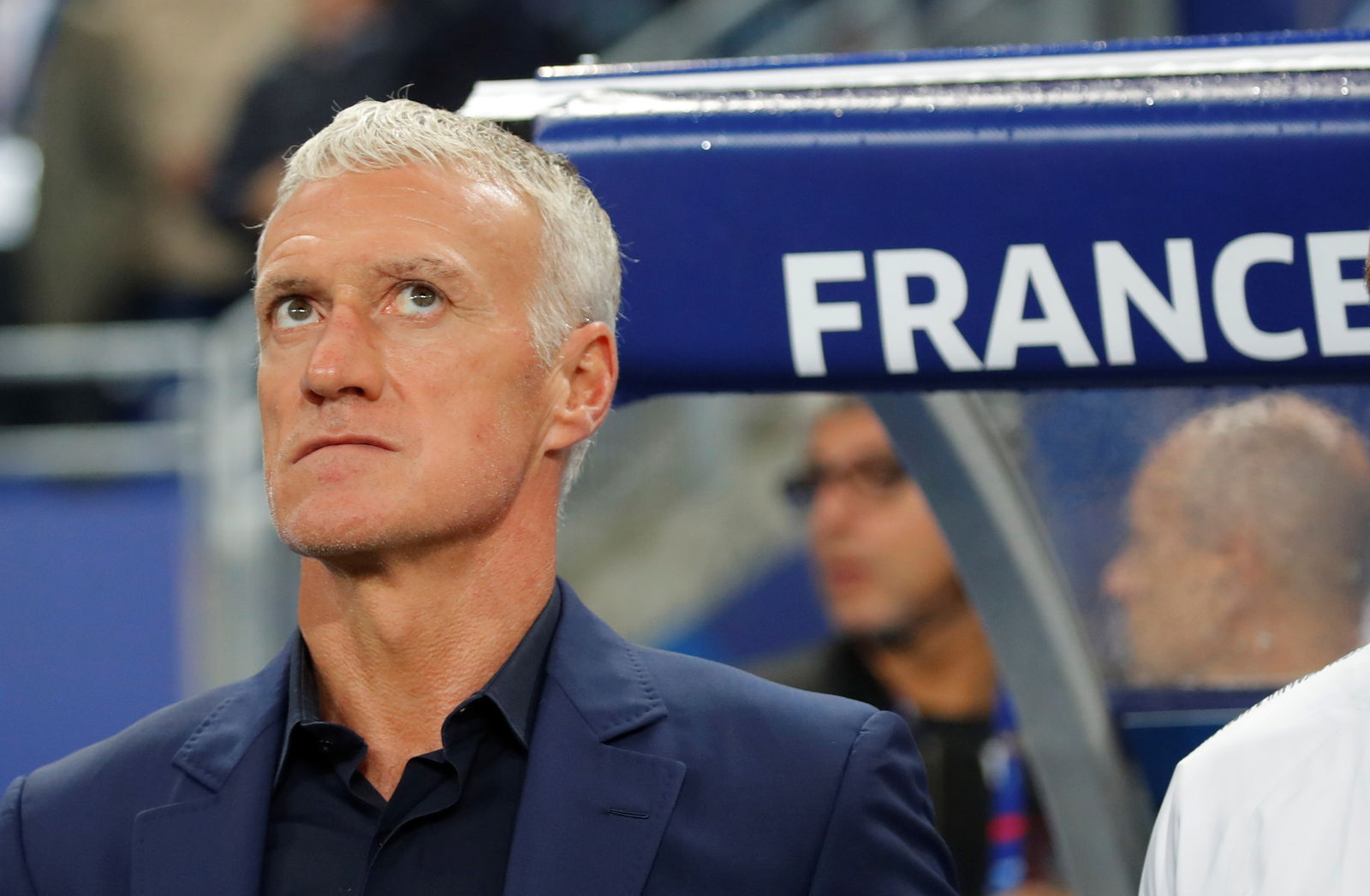 Which team and coach won the 2018 FIFA World Cup in Russia? Didier Dechamps France won the 2018 FIFA World Cup in Russia after beating Belgium to reach the final against Croatia beating them 4-2 with an own goal from Mario Mandzukic, Paul Pogba, Antoine Griezmann and Kylian Mbappe. Watch & Bet Here =>
List of Manages Who have Won The FIFA World Cup!
Here is the list of coaches who have won the FIFA World Cup. Emjoy Let's run down the list of coaches with most world cup trophies.
Coaches who have won the World Cup

| Titles | Coach | Country | Year(s) won |
| --- | --- | --- | --- |
| 2 | Vittorio Pozzo |  Italy | 1934 ITA, 1938 ITA |
| | Enzo Bearzot |  Italy | 1982 ITA |
| | Franz Beckenbauer |  West Germany | 1990 FRG |
| | Carlos Bilardo |  Argentina | 1986 ARG |
| | Vicente del Bosque |  Spain | 2010 ESP |
| | Didier Deschamps |  France | 2018 FRA |
| | Vicente Feola |  Brazil | 1958 BRA |
| | Sepp Herberger |  West Germany | 1954 FRG |
| | Aimé Jacquet |  France | 1998 FRA |
| | Marcello Lippi |  Italy | 2006 ITA |
| | Juan López |  Uruguay | 1950 URU |
| | Joachim Löw |  Germany | 2014 GER |
| | César Luis Menotti |  Argentina | 1978 ARG |
| | Aymoré Moreira |  Brazil | 1962 BRA |
| | Carlos Alberto Parreira |  Brazil | 1994 BRA |
| | Alf Ramsey |  England | 1966 ENG |
| | Helmut Schön |  West Germany | 1974 FRG |
| | Luiz Felipe Scolari |  Brazil | 2002 BRA |
| | Alberto Suppici |  Uruguay | 1930 URU |
| | Mário Zagallo |  Brazil | 1970 BRA |
See also…