Top 10 Hottest fans in sports
Hottest fans in sports? The sexiest fans in sports in 2018? Hottest sports fans? There are a lot of famous people out there who watch sports. So surely there are a lot of celebrity sports fans. So here we will look at the hottest female sports fans. This list will include the Top 10 hottest female celebrity sports fans in 2018.
Top 10 hottest female celebrity sports fans
The hottest female celebrities in this list are both gorgeous, and they're also the sexiest sports fans. The female celebrity sports fans in this list are big fans of their sport and cheer on their teams passionately. The fans on this list are just as mad and passionate about their teams they support as any other normal regular fan. So here are the Hottest fans in sports 2018…
10 Hottest Female Celebrity Sports Fans
10. Carrie Underwood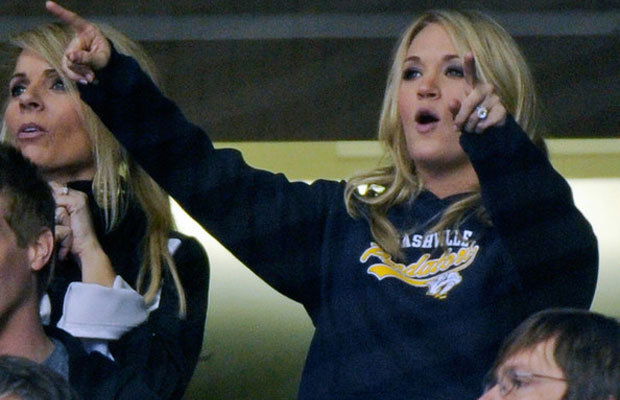 Country Singer Carrie Underwood is a big fan of the sports teams Dallas Cowboys (NFL), Ottawa Senators (NHL) and the Nashville Predators (NHL).
Underwood once dated NFL Cowboys QB Tony Romo, and attended many Cowboys games.
She also sang during the team's Thanksgiving game halftime show in 2006. After breaking up with Romo, she's married now to NHL star Mike Fisher, who plays for Nashville Predators.
9. Elisabeth Banks is one of the hottest fans in sports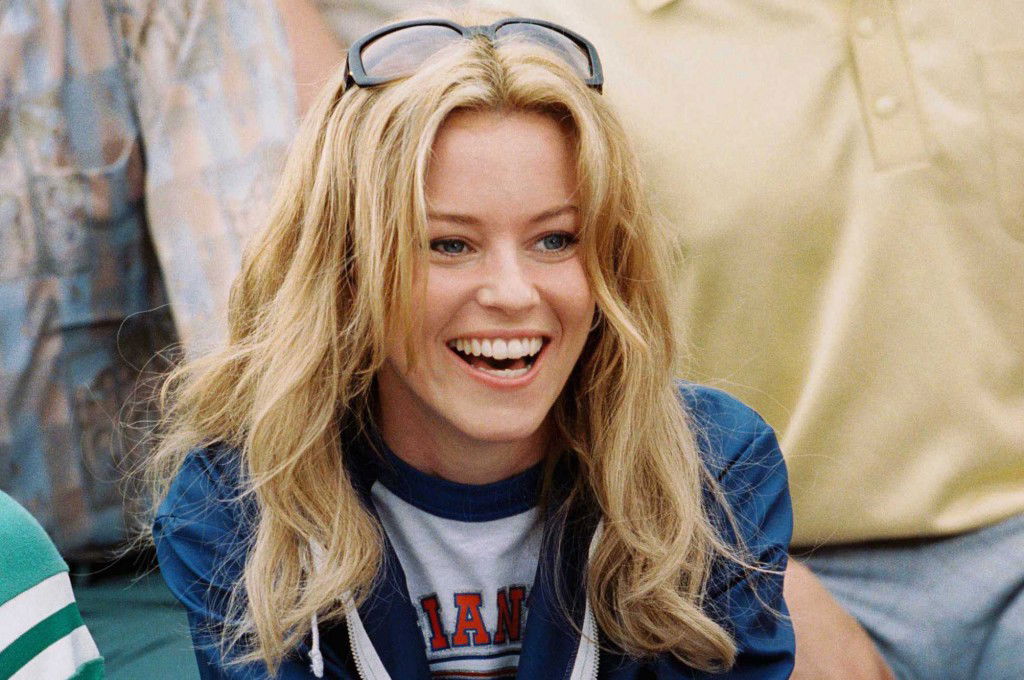 Hollywood Actress Elisabeth Banks is a big fan of sports. She supports the New England Patriots (NFL), Portland Trail Blazers (NBA) and the Boston Red Sox (MLB). Elisabeth Banks is one of the hottest Female Celebrity Sports Fans in 2018.
8. Keira Knightley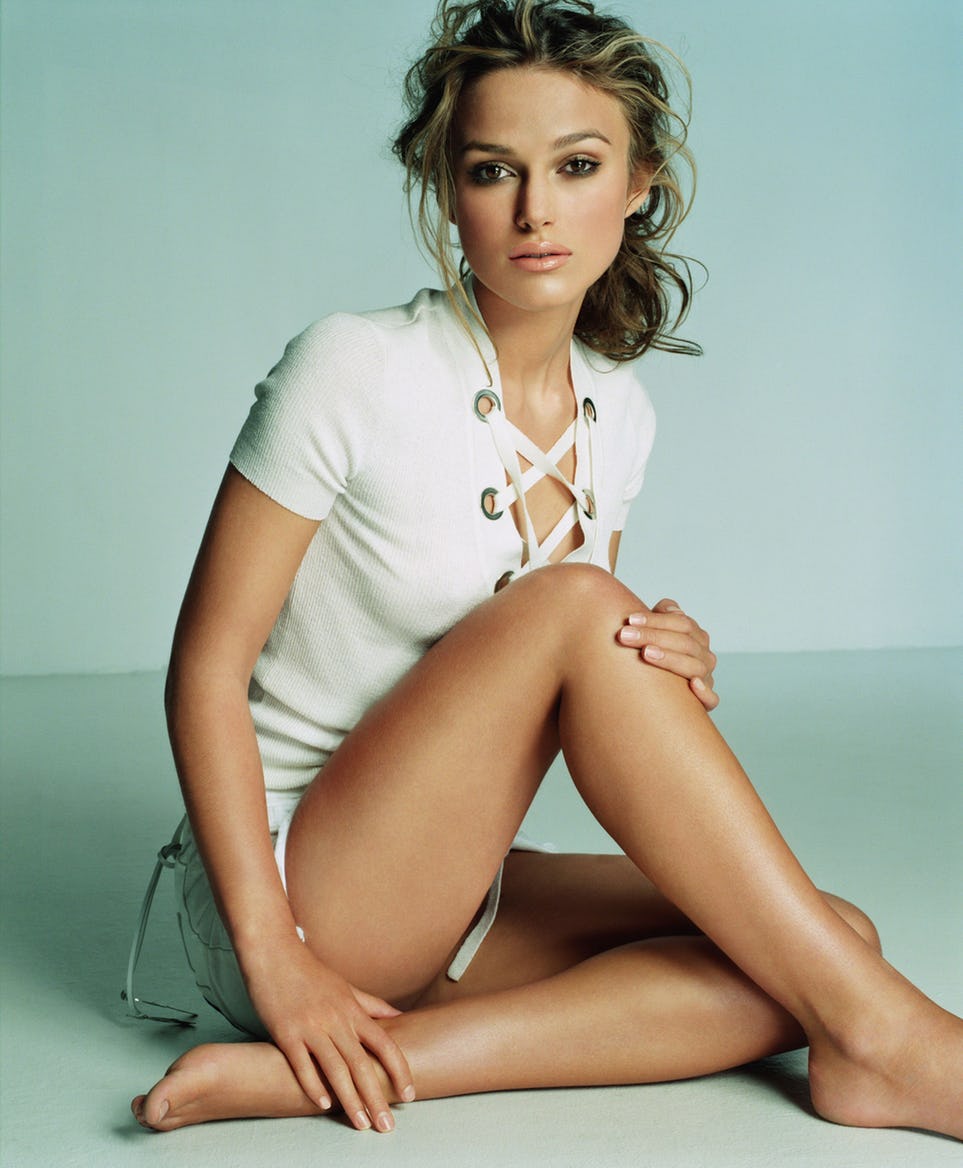 Bend it like Beckham actress Keira Knightley is a big sports fan. So it won't come as a surprise that the English actress is a big fan of the English football (soccer) team West Ham United.
In-fact, when West Ham United were promoted to the Premier League in 2005, Knightley got up at six a.m. to watch their games at a local pub in Santa Monica. Now that's commitment.
7. Eliza Dushku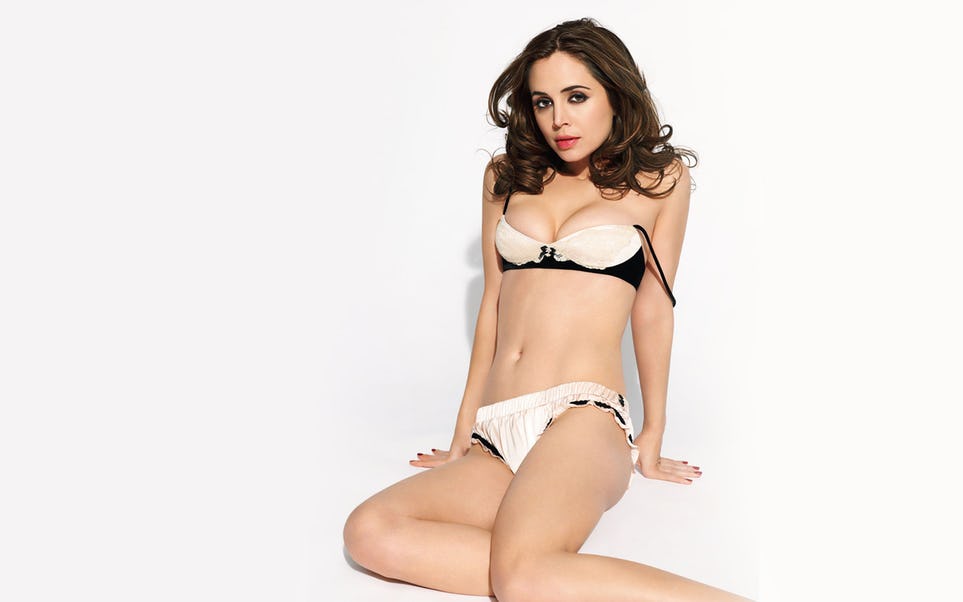 Eliza Dushku is a big fan of NBA team Boston Celtics. The cheerleading movie "Bring it on" actress Eliza Dushku is a huge sports fan. Dushku is from Boston so it's no surprise that she supports the Celtics.
6. Alyssa Milano is one of the sexiest fans in sports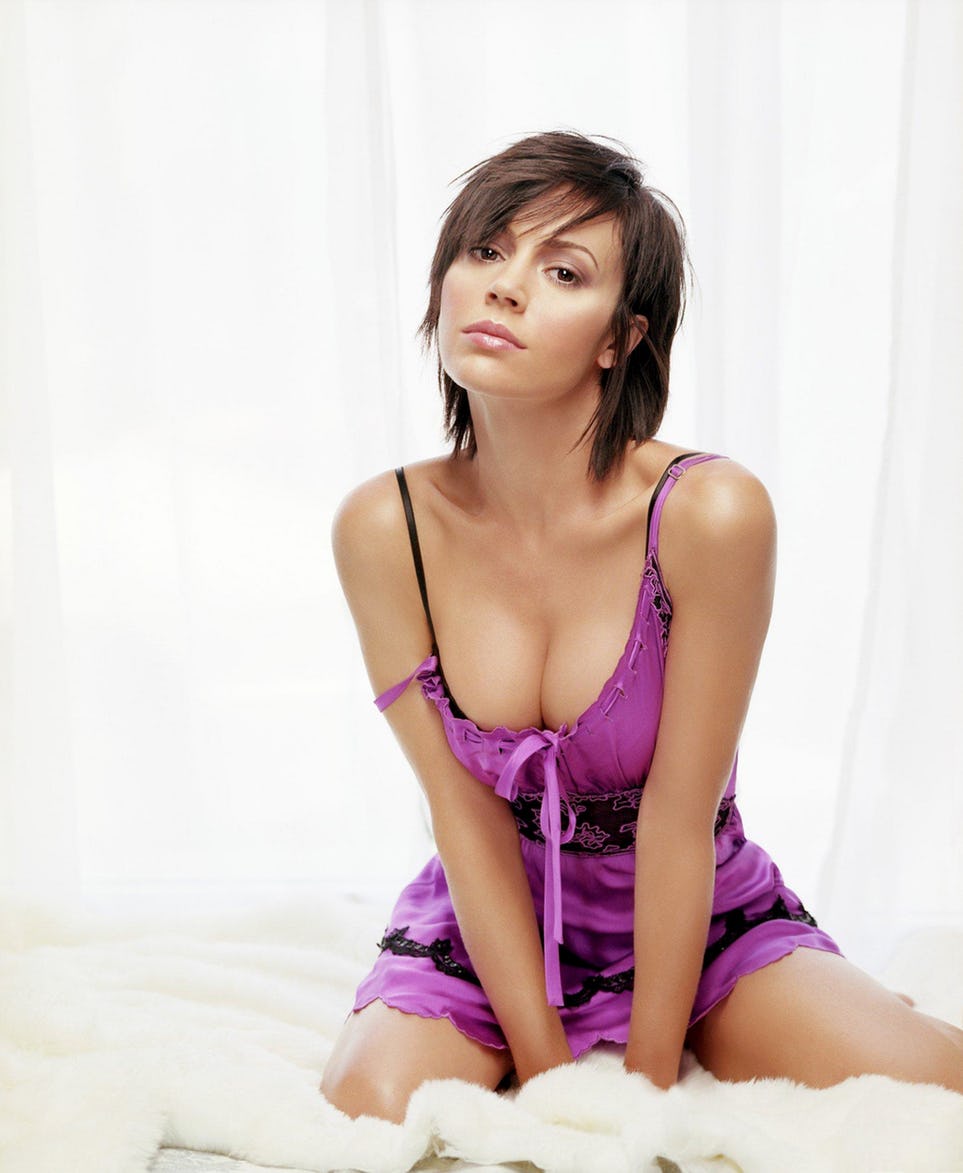 Charmed Actress Alyssa Milano is a big fan of the Los Angeles Dodgers (MLB), Los Angeles Kings (NHL), New York Giants (NFL) and Italian soccer team Inter Milan.
Milano holds season tickets for her beloved baseball team, the Dodgers, and she also follows NFL team the New York Giants.
She's also started her own sports clothing line, Touch, which sells girl-sized sports outfits. She also used to blog about baseball, and wrote a book called: Safe at Home: Confessions of a Baseball Fanatic.
5. Jessica Alba is one of the hottest fans in sports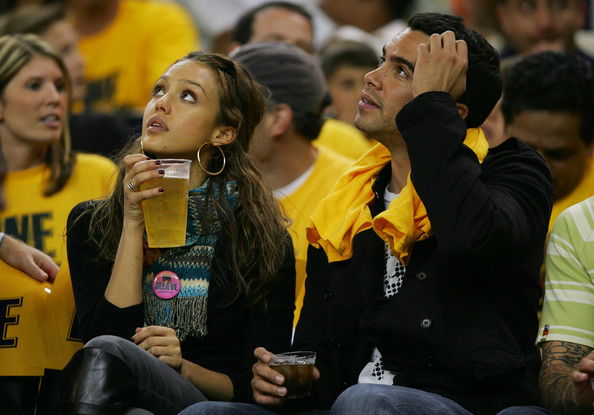 Hollywood actress Jessica Alba is a huge fan of the NBA team Golden State Warriors and NFL team Oakland Raiders.
Alba is often spotted sitting courtside at the basketball games.
4. Beyonce is one of the h

ottest Female Celebrity Sports Fans
American singer and pop sensation Beyonce is a big fan of the NBA team Houston Rockets and the Brooklyn Nets. Beyonce, from Texas, is into her basketball. Beyonce's hometown of Houston is a big sporting city so it;s no surprise she's a sports fan as it's almost in her blood. The singer, who is dating rapper Jay-Z, is also now a big fan of New York NBA team Brooklyn Nets. She even owns a small stake in the ownership of the Brooklyn Nets.
3. Marisa Miller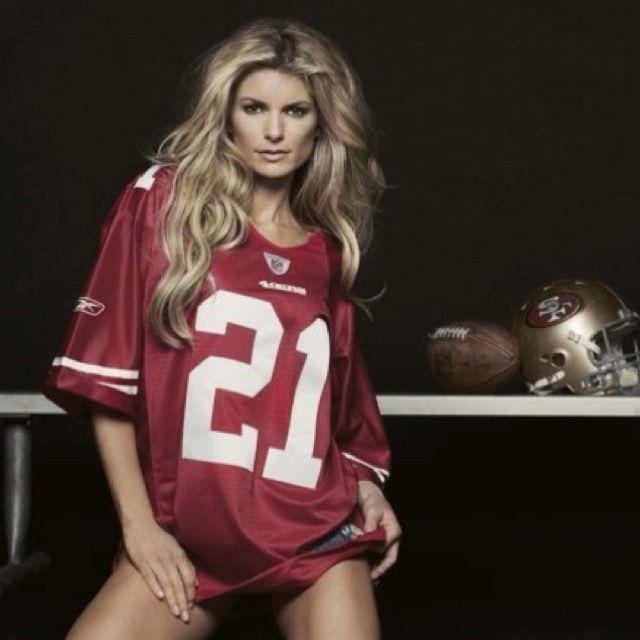 Victoria's Secret model Marisa Miller is a fan of the NFL team San Francisco 49ers and is also a NASCAR  fan supporting ex boyfriend Dale Earnhardt Jr. Miller, from Northern California, often live tweets about her beloved NFL team, the 49ers. The model was also named the 2010-2011 NFL spokesperson and did a photo shoot for the NFL wearing 49ers gear. Miller is no longer such a big fan of NASCAR after her relationship with Earnhardt ended in 2003.
2. Maria Menounos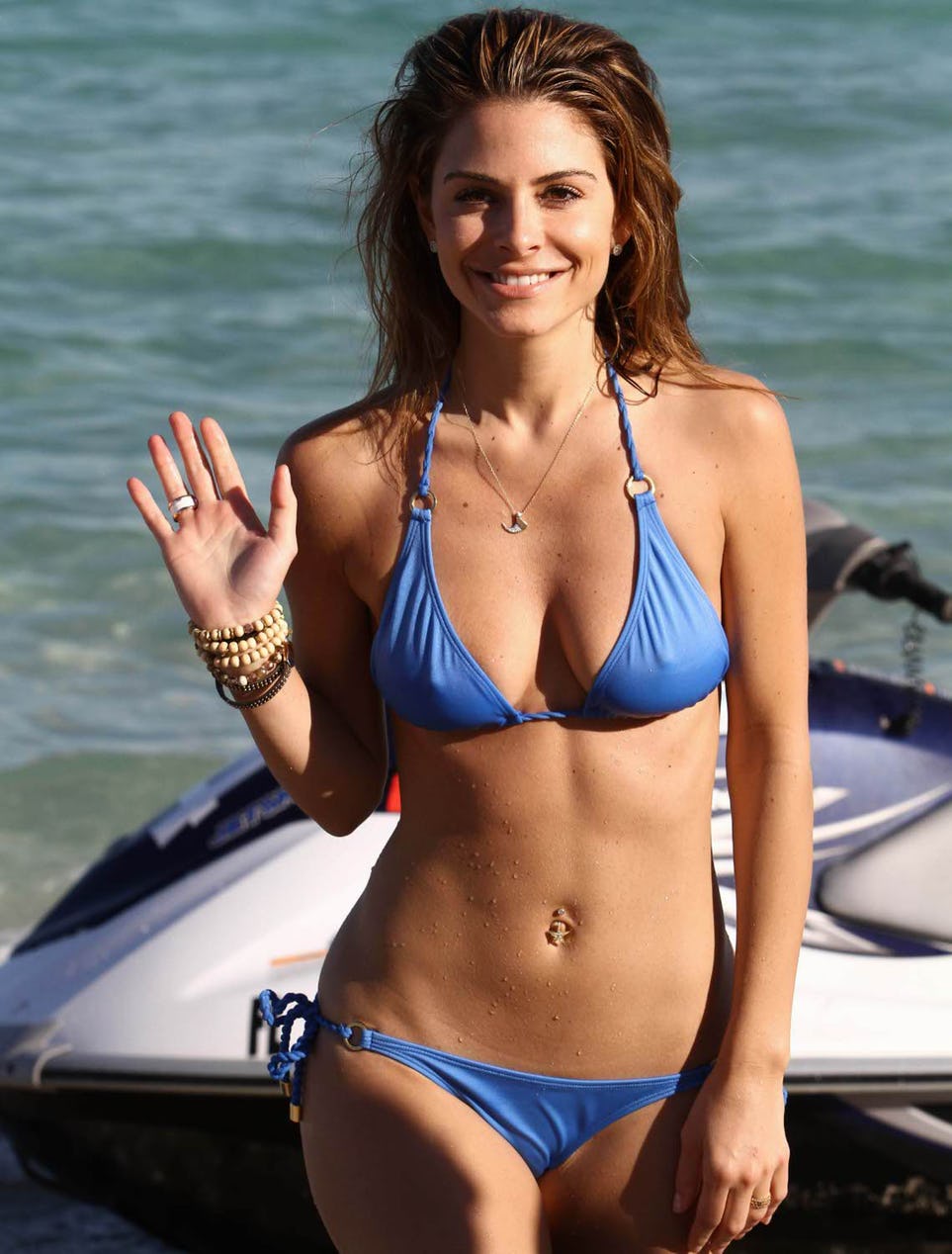 Actress and WWE wrestler Maria Menounos is a big fan of NBA team Boston Celtics (NBA) and NFL team New England Patriots.
Menounos is known to have attended Celtics games and has also sent a video of support to the Celtics before a game.
1. Kendra Wilkinson Baskett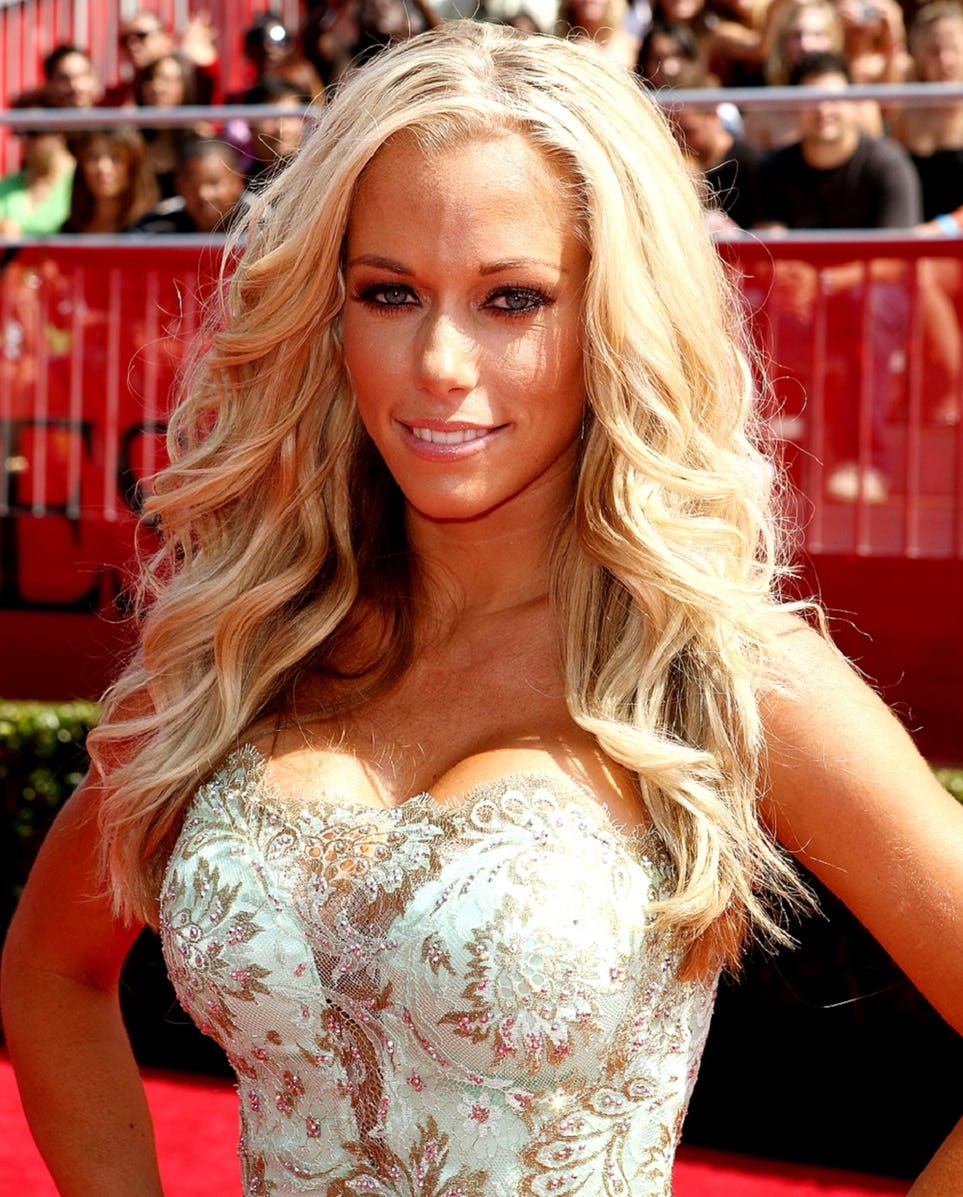 Kendra Wilkinson Baskett has been a sports fan all of her life. Kendra made her television debut as one of the three blonde playmates on E!'s The Girls Next Door. Living with Hugh Hefner, it was clear to everyone that Kendra is a big sports fan. Most of her co-stars danced around in bikinis, but Kendra wore basketball and NFL jerseys.
She also made spoke frequently about her favorite teams. From San Diego, Kendra is a hardcore San Diego Chargers fan despite the fact her husband played for another team.
See also…
Top 10 Hottest Football Players WAGS
Top 10 Hottest Female Football Fans This World Cup – HOT pics & images!