Top 5 Clubs based on Summer Window: Transfer Activities 2023/24
The transfer season is always a gentle soother for the footballing fraternity in the barren months of summer. While the football action remains closed, the fans always have their phones to remain glued to, scavenging for the latest scraps and bits of transfer updates. Who are the Top 5 Clubs based on Summer Window this season? Watch & Bet on Football Live =>
With the summer transfer season of 2023 in full-fledged motion at the moment, various top clubs have already completed mouth-watering deals, be it departures or arrivals.
On that note, let's have a look at the top 5 clubs who have done the best business in the transfer tavern so far. Let's look at the Top 5 Clubs based on Summer Window in 23/24 season.
Arsenal is 5th in the list of Top 5 Clubs based on Summer Window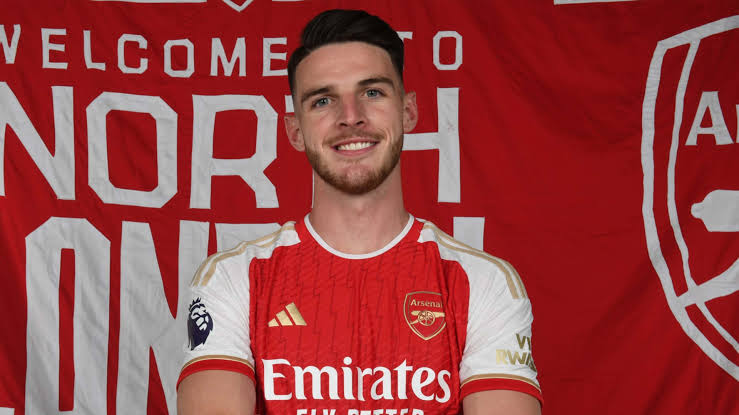 In
Kai Havertz
Declan Rice
Jurrien Timber
Out:
Zach Awe
Kaleel Green
Joel Ideho
Alexandar Kovacevic
George Lewis
Tino Quamina
Mathaeus Roberts
Matt Smith
Tom Smith
Total spending: €167.04m
Total earning: €67.90m
Arsenal FC has spent approximately €167.04m during the summer transfer window of the 2023 season. The club has a budget of over £180m to strengthen their squad. Some notable signings include Declan Rice from West Ham United for €116.60m, Kai Havertz from Chelsea for €75.00m, and Jurrien Timber from Ajax for €40.00m . The Gunners' total spending is expected to reach around £200 million. For more details, you can visit the Transfermarkt website. Please note that these figures are subject to change as the transfer window progresses. Let's move ahead with the Top 5 Clubs based on Summer Window.