Chelsea prize money 2016/17 for winningPremier League title
The Chelsea Football Club's prize money is the most lucrative in Premier League history as they become the first champions to benefit from the latest TV deal. They have been crowned the 2016/17 Premier League champions after a tricky match against West Brom that saw a late winning goal from Michy Batshuayi seal the deal for the Stamford Bridge side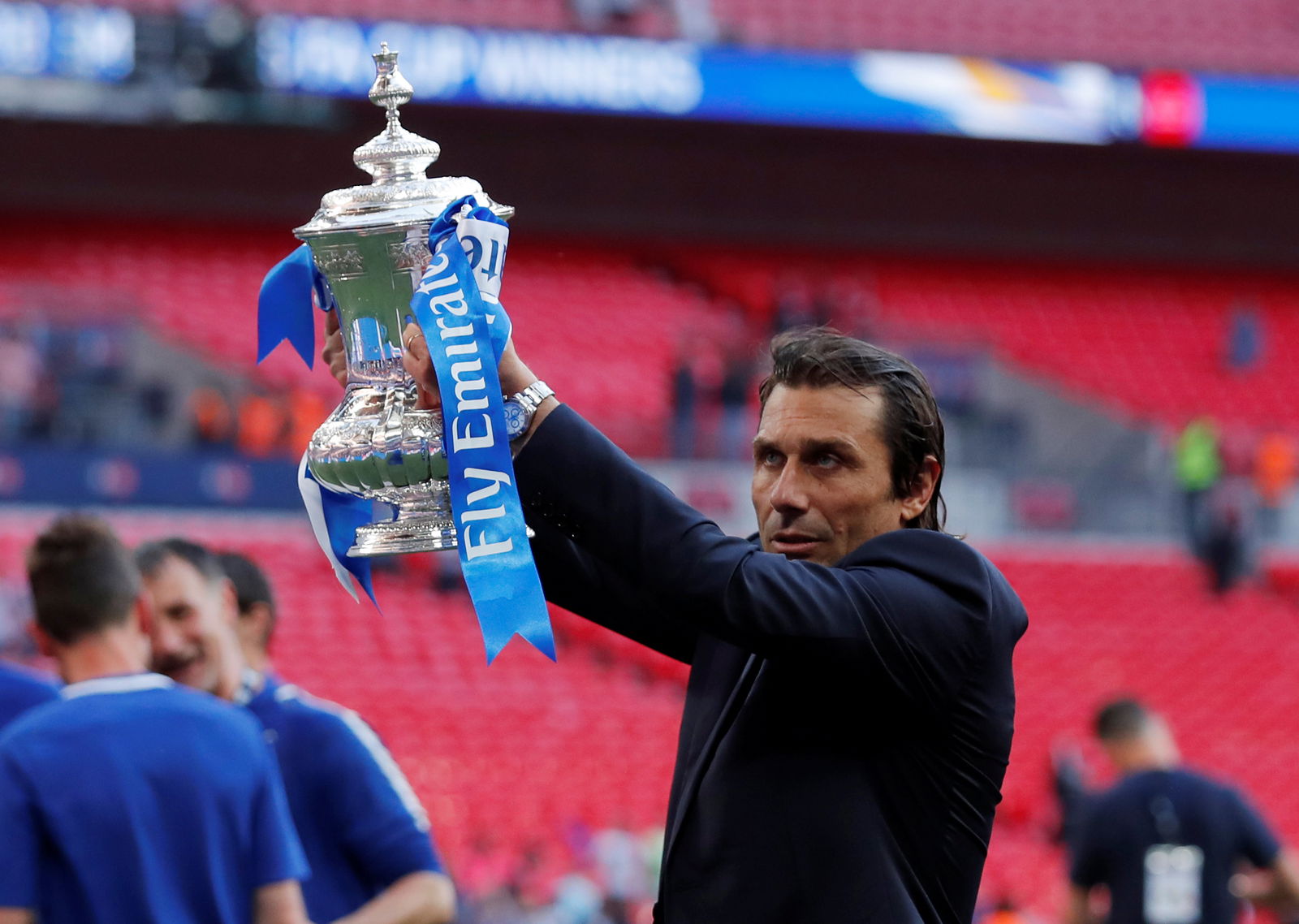 However, this time their prize will be recorded as the most lucrative the UK has ever seen.
The Premier League winners have won the title now for a fifth time in just 13 seasons a fine start for boss Antonio Conte.
He has dominated this campaign, switching to a back three after a slightly tricky start to the season.
Since then, the Blues haven't looked back on that poor start and have been top of the heap since early November.
So how much will Chelsea Football Club receive from winning the title?
Chelsea Football Club's prize is set to be the biggest in Premier League history – taking a massive £150 million in Premier League Prize Money 2016/17.
They will be the first Premier League winners to benefit from the latest TV contract deal, worth over £8billion to all the 20 clubs.
Each Premier League club is set to receive over a whopping £80million from international TV rights, commercial contracts and what's called the "equal share" payment.
A further fee is added on based on just how many times each side have been broadcast live on TV this season.
Chelsea merit payment for winning 2016-17 season
Chelsea Football Club's position as champions will now see them take home a further payment of £40million through a 'merit payment.'
Previous Champions Leicester took £93million when they won last term, however, that will be increased by 65 percent for the players at Stamford Bridge.
Meanwhile, the Blues received only £87.3million when they finished in 10th spot last season.
Those at the bottom of the table won't go unrewarded; even bottom placed Sunderland will get close to £100million.
It's a well earned fee for the Chelsea players who have toughed it out this season, fighting not only opportunities, but all the mainstream media's constant attacks with lies, criticism's and 'rumours' about the club.
Chelsea money from 2016/17 season:
The Blues won the league back in 2016/17 season after finishing 10th the year earlier.
They were paid £150.8m by the Premier League in the wake of winning the 2016-17 title – half more than the top workers in 2015-16.
The 2016-17 season was the first of the most recent TV arrangement and saw a sum of nearly £2.4bn paid to the 20 clubs – up from £1.6bn last season.
Base club Sunderland got £93.471m – more than the £93.219m 2015-16 champs Leicester took the past season.
Chelsea prize money breakdown:
The figures are based on broadcast and commercial deals plus prize money.
Funds from the Premier League's central commercial deals and overseas broadcast rights are shared equally – as is half of the domestic broadcast income.
A quarter is paid out in prize money based on each club's league position and the other quarter in "facility fees" for each game broadcast on UK television.
PL table prize money:
Premier League payment to clubs 2016-17
Club (UK live TV appearances in brackets)
Prize money (£s)
Total payment (£s)
Chelsea
38,832,180
150,811,183
Spurs
36,890,571
145,461,325
Man City
34,948,962
146,927,965
Liverpool
33,007,353
146,112,439
Arsenal
31,065,744
139,636,498
Man Utd
29,124,135
141,103,138
Everton
27,182,526
127,800,699
Southampton
25,240,917
122,450,841
Bournemouth
23,299,308
118,237,066
West Brom
21,357,699
114,023,291
West Ham
19,416,090
116,626,014
Leicester
17,474,481
115,820,488
Stoke
15,532,872
107,062,381
Crystal Palace
13,591,263
109,665,104
Swansea
11,649,654
103,197,163
Burnley
9,708,045
101,237,554
Watford
7,766,436
102,704,194
Hull
5,824,827
97,354,336
Boro
3,883,218
98,820,976
Sunderland
1,941,609
93,471,118
Total
407,737,890
2,398,515,773
Chelsea 2016-17 season:
Chelsea won the 2016-17 in Antonio Conte's debut season. The Italian came to the camp for the Premier League the season after Jurgen Klopp had joined Liverpool. Arsene Wenger was in charge of Arsenal. Jose Mourinho had joined Manchester United while Pep Guardiola had taken over at Manchester City. It was a world war of managers and many were waiting to see who would come out on top.
Antonio Conte began the season with 3 wins and two flattering defeats, particularly the one against Arsenal where Chelsea lost 3-0. After that match, he changed the formation to a 3 man back. It was something he knew and something he drilled Chelsea very well in. The players took his training methods and the side was drilled brilliantly.
Chelsea 2016-17 season win streak
The Blues went on a 13 match unbeaten streak where they defeated teams like Manchester City, Manchester United, Liverpool and Tottenham and by the end of the streak, Antonio Conte's men had pulled ahead. They knew the league was theirs to lose. The duo of Diego Costa and Eden Hazard up front wreaked havoc while N'Golo Kante was a revelation in midifeld. A 3 man back meant David Luiz had cover while Cesar Azpilicueta was given a new role and he flourished under Conte. They won the league with 2 matches to spare when Chelsea won 1-0 at West Brom thanks to a late goal from Michy Batshuayi.
Chelsea prize money 2016/17 details:
Match day: £66m
Business: £140m
Net obligation: Not expressed; £1.17bn owed to Roman Abramovich
Intrigue payable: No net intrigue payable
Most generously compensated executive £229,000 to anonymous chief of Chelsea Football Club Ltd.
Chelsea since 2016/17
Chelsea were the last team to win the Premier League after which Pep Guardiola's side have won it twice in a row. They have done the impossible of reaching 100 points. Chelsea finished 5th and 3rd respectively and are currently fifth again this time under Frank Lampard.
See Also: