FA Cup 2021 results? Here are the latest details about FA Cup results, scores, replays and the most important updates on FA Cup 2021 till today!
FA Cup results? Are you looking for today? Here you will find all results and fixtures from the FA Cup 2021. The FA Cup scores were topsy turvy and in the FA Cup replays, many teams who were about to go out clawed their way back in! Watch & Bet on Sports =>
So what are the updates and results on FA Cup today? Well the FA Cup draws for the quarter-final is out! What do you think the scores will be in the quarter-final?
2020-2021 English Football Cup results and fixtures
The following data has been collected for the third round.
English Football Cup fixtures and results
The draw took place at end of 2020. One Show on BBC One showed it live. The matches will take place on the week commencing from 8th of Jan.
It is from the 5th round stage, that there will be no replays. Teams will play the 90 minutes and if there are no winners, there will be extra time followed by penalties.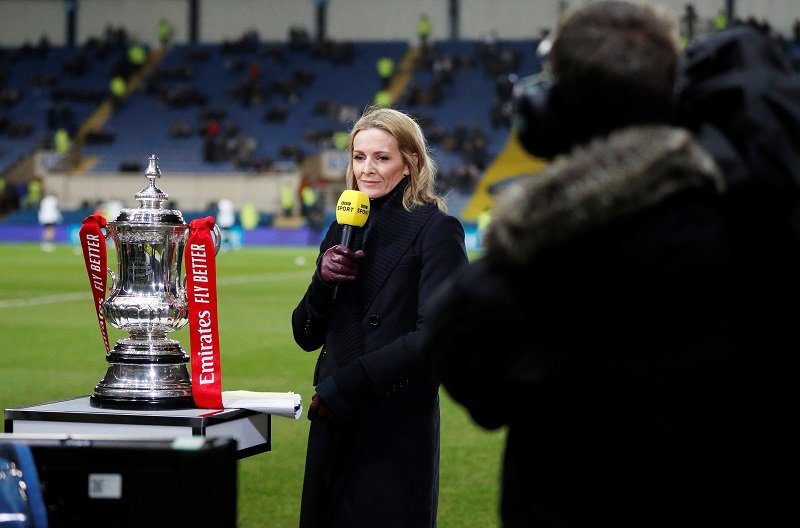 FA Cup 2021 Results and Schedule
| | |
| --- | --- |
| August 31 – November 4, 2020 | Qualifying rounds |
| November 6, 2020 | First round |
| November 27, 2020 | Second round |
| January 9, 2021 | Third round |
| January 23, 2021 | Fourth round |
| February 10, 2021 | Fifth round |
| March 20, 2021 | Quarter-finals |
| April 17, 2021 | Semi-finals |
| May 15, 2021 | Final |

FA Cup 2020-21 results
Here is what happened in the FA Cup last time when fixtures came out from the fifth round onwards till FA Cup 2021 final:
English Football Semi-Final results
| | | | |
| --- | --- | --- | --- |
| Date | Match | Result | UK TV |
| Apr-17 | Chelsea vs Manchester City | TBP | BT Sport |
| Apr-18 | Leicester City vs Southampton | TBP | BT Sport |
English Football Quarter-Final results
FA Cup Quarter Final fixtures and results? Here are all Quarter-Final draws, fixtures and results:
| | | | |
| --- | --- | --- | --- |
| Date | Match | Result | UK TV |
| Mar-20 | AFC Bournemouth vs Southampton | 0-3 | BT Sport |
| Mar-20 | Everton vs Manchester City | 0-2 | BT Sport |
| Mar-20 | Leicester City vs Manchester United | 3-1 | BT Sport |
| Mar-20 | Chelsea vs Sheffield United | 2-0 | BT Sport |
FA Cup 5th round results
FA Cup Quarter 5th round fixtures and results? Here are all FA Cup fifth round draws, fixtures and results:
| | | | |
| --- | --- | --- | --- |
| Date | Match | Result | UK TV |
| Feb-09 | Burnley v Bournemouth | 0-2 | BT Sport |
| Feb-09 | Man United v West Ham | 1-0 | BT Sport |
| Feb-09 | Swansea v Man City | 1-3 | BT Sport |
| Feb-10 | Sheffield v Bristol City | 1-0 | BT Sport |
| Feb-10 | Leicester v Brighton | 1-0 | BT Sport |
| Feb-11 | Everton v Spurs | 5-4 | BT Sport |
| Feb-11 | Wolves v Southampton | 0-2 | BT Sport |
| Feb-12 | Barnsley v Chelsea | 0-1 | BT Sport |

FA Cup 4th round results
FA Cup 4th round fixtures and results? Here are all fourth round draws, fixtures and results:
| | | | |
| --- | --- | --- | --- |
| Date | Match | Result | UK TV |
| Jan-23 | Chorley v Wolves | 0-1 | BT Sport |
| Jan-23 | Southampton v Arsenal | 1-0 | BT Sport |
| Jan-24 | Barnsley v Norwich | 1-0 | BT Sport |
| Jan-24 | Brighton v Blackpool | 2-1 | BT Sport |
| Jan-24 | Millwall v Bristol City | 0-3 | BT Sport |
| Jan-24 | Sheffield v Plymouth | 2-1 | BT Sport |
| Jan-24 | Swansea v Nottingham | 5-1 | BT Sport |
| Jan-24 | West Ham v Doncaster | 4-0 | BT Sport |
| Jan-25 | Cheltenham v Man City | 1-3 | BT Sport |
| Jan-25 | Chelsea v Luton | 3-1 | BBC |
| Jan-25 | Fulham v Burnley | 0-3 | BT Sport |
| Jan-25 | Brentford v Leicester | 1-3 | FA Player |
| Jan-25 | Man United v Liverpool | 3-2 | BBC |
| Jan-26 | Everton v Sheffield Wednesday | 3-0 | BBC |
| Jan-26 | Wycombe v Spurs | 1-4 | BBC |
| Jan-27 | Bournemouth v Crawley Town | 2-1 | BBC |
FA Cup 3rd round results
FA Cup 3rd round fixtures and results? Here are all third round draws, fixtures and results:
| | | | |
| --- | --- | --- | --- |
| Date | Match | Result | UK TV |
| Jan-08 | Aston Villa vs Liverpool | 1-4 | BT Sport |
| Jan-08 | Wolves vs Crystal Palace | 1-0 | BT Sport |
| Jan-09 | Everton vs Rotherham United | 2-1 | BT Sport |
| Jan-09 | Nottingham Forest vs Cardiff City | 1-0 | BT Sport |
| Jan-09 | Boreham Wood vs Millwall | 0-2 | BT Sport |
| Jan-09 | Luton Town vs Reading | 1-0 | BT Sport |
| Jan-09 | Norwich City vs Coventry City | 2-0 | BT Sport |
| Jan-09 | Chorley vs Derby County | 2-0 | BT Sport |
| Jan-09 | Oldham Athletic vs Bournemouth | 1-4 | BT Sport |
| Jan-09 | Stevenage vs Swansea City | 0-2 | BBC |
| Jan-09 | Bristol Rovers vs Sheffield United | 2-3 | BT Sport |
| Jan-09 | Blackburn Rovers vs Doncaster Rovers | 0-1 | FA Player |
| Jan-09 | Stoke City vs Leicester City | 0-4 | BBC |
| Jan-09 | Wycombe Wanderers vs Preston North End | 4-1 | FA Player |
| Jan-09 | Burnley vs MK Dons | 1-1 | FA Player |
| Jan-09 | QPR vs Fulham | 0-2 | BBC |
| Jan-09 | Exeter City vs Sheffield Wednesday | 0-2 | BT Sport |
| Jan-09 | Blackpool vs West Brom | 2-2 | BT Sport |
| Jan-09 | Arsenal vs Newcastle | 2-0 | BBC One |
| Jan-09 | Huddersfield Town vs Plymouth Argyle | 2-3 | FA Player |
| Jan-09 | Brentford vs Middlesbrough | 2-1 | FA Player |
| Jan-09 | Southampton vs Shrewsbury Town | 2-0 | BT Sport |
| Jan-09 | Manchester United vs Watford | 1-0 | BT Sport |
| Jan-10 | Barnsley vs Tranmere Rovers | 2-0 | FA Player |
| Jan-10 | Crawley Town vs Leeds United | 3-0 | BBC One |
| Jan-10 | Bristol City vs Portsmouth | 2-1 | FA Player |
| Jan-10 | Manchester City vs Birmingham City | 3-0 | BBC |
| Jan-10 | Chelsea vs Morecambe | 4-0 | BBC |
| Jan-10 | Cheltenham Town vs Mansfield Town | 2-1 | FA Player |
| Jan-10 | Marine vs Tottenham | 0-5 | BBC One |
| Jan-10 | Newport County vs Brighton | 1-1 | BT Sport |
| Jan-11 | Stockport County vs West Ham | 0-1 | BT Sport |

Read more about the English Football Cup