Worldwide, the sports betting market is set to bring in nearly $67 billion USD by the end of this year and nearly $93 billion USD by the end of 2023. These figures are staggering, but they come as no surprise.
On a global scale, sports like football, cricket, and American football draw in massive wagers for population national leagues and international tournament competitions. We like to watch sports, but we also love to bet on them.
Whether we're wagering on a moneyline for a weekly match or competing against friends in a fantasy league, fans love getting closer to their favorite sport. Despite the fact that certain locations, like the UK, are famous for their number of betting shops (somewhere around 8,300), more and more users are shifting to mobile sports betting and fantasy league platforms.
In places like the US, the opposite is happening. Following a 2018 ruling by the Supreme Court that allows states to determine their own laws and regulations regarding gambling, many successful online platforms are looking to shift to live action.
Case Study: NFL Set to Cash In
The NFL is primed to take advantage of the sports betting industry more than any other major league sport in the US. Most recently, the brand-new, multi-billion-dollar stadium built in Las Vegas for the Raiders franchise includes an in-person sports betting lounge.
However, such opportunities are novel—even in Vegas. Millions of spectators catch the games remotely from home each Sunday, which means sites that offer NFL picks every week are likely to remain a staple for most football fans.
The NFL's presence in Vegas is a nod to the sports betting industry's growth and expansion into major leagues in the US. Abroad (mainly in Europe), sports seasons like the Premier League and La Liga are concluded by the final number of points.
A champion is named based on season record, while the MLB, NHL, NBA, and NFL all have post-season playoff series. This means that, historically, the big leagues have been concerned that a player or team may conspire to throw the championship. These types of concerns aren't an issue for most other leagues abroad given their formatting.
Prior to the 2018 court ruling, Las Vegas was the only place where Americans could legally visit sportsbooks—and they were all in-person. Given the hesitancy of major leagues to get involved with Vegas dealings, no major league franchise set up shop in the City of Lights until the NHL's Golden Knights touched down in 2017.
The construction of the sports betting lounge in Allegiant Stadium is a clear indicator that Americans are looking to place live bets in person. This is likely due to the historical norm of placing bets with off-shore sites.
Now that wagering on sports is legal, there's likely to be some fanfare around doing that in person.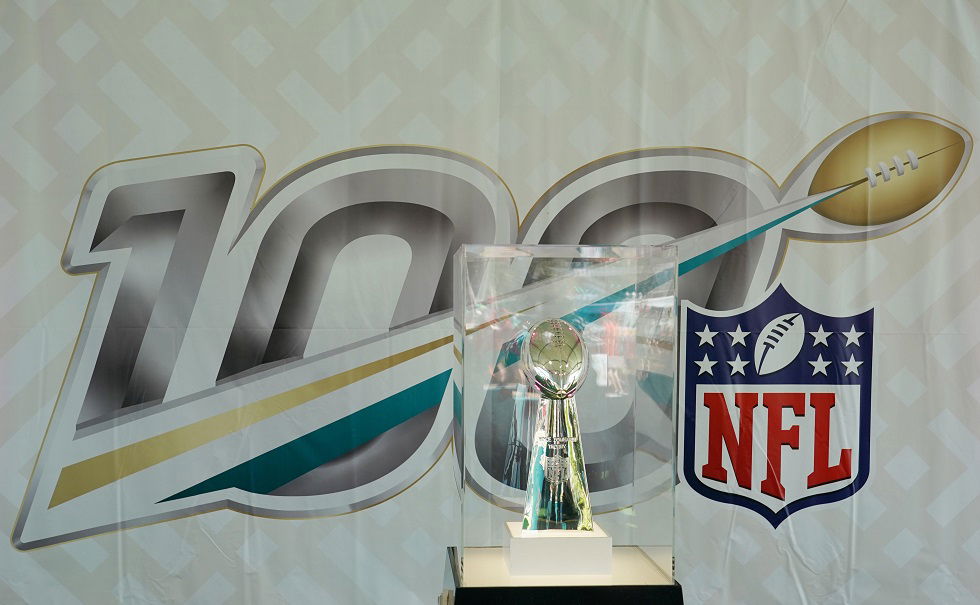 Betting Online: Comfort & Strategy
So far in the US, betting online has only been legalized in 18 of 50 states. Additionally, five more states have recently passed bills that will allow them to regulate sportsbooks. However, 24 states have introduced bills to welcome sports betting that were subsequently denied.
However, now that 18 states are open for business, many companies are attempting to adapt a business model for US fans. Companies like William Hill, Ladbrokes, and 888sports are all looking to set up shop across the Atlantic.
Within the US, top casinos in New Jersey's Atlantic City and in Las Vegas are looking to shift their sportsbooks online. These include Caesars, which is looking to buy out William Hill in the US, and MGM with their BETMGM sector.
To entice fans to use their platform, companies are looking to offer exclusive deals that newcomers to sports betting will understand and enjoy. While punting may be a national pastime in places like the UK, most Americans will need a quick introduction to the basics, like futures and point spreads.
Betting online should be about remote access or getting live updates at lightning speed. This will open up live betting, set to take place in stadiums prepped with enough bandwidth to allow fans to wager from second to second.
Online betting will also prove attractive for those looking to compare top deals. In-person betting experiences will take place with a single sportsbook, while certain online platforms are designed to allow users to compare odds from a diverse number of sportsbooks.
Betting In-Person: Ambiance & Excitement
As aforementioned, in-person betting provides an exciting and novel experience for those who have been hunched over a smartphone trying to read odds. While UK betting shops are largely utilitarian, an American version is likely to be far more flashy in order to draw in punters.
Currently, all four major league sports in the US have strict rules regarding their players and staff when it comes to stepping foot into a casino. These rules are likely to become more stringent as sports betting becomes more popular and visible.
Sports betting lounges like those inside Allegiant Stadium aren't open to retail brands, like William Hill or BETMGM mentioned above. Instead, betting lounges will be discreet, won't have the typical betting windows seen abroad, and will aim to provide fans a betting experience similar to daily fantasy lounges.
So far, stadiums in Indiana, New Jersey, and Pennsylvania have added NFL betting lounges to enhance the experience with their franchise. At the moment, the NFL itself is closely monitoring betting lounges to ensure all transactions are accounted for.
Rather than allowing retail betting to take place within stadiums, the NFL will keep wagers close to its chest to prevent any crossover between the players and staff outfitted on the field and the fans enjoying the lounges above.